MIF23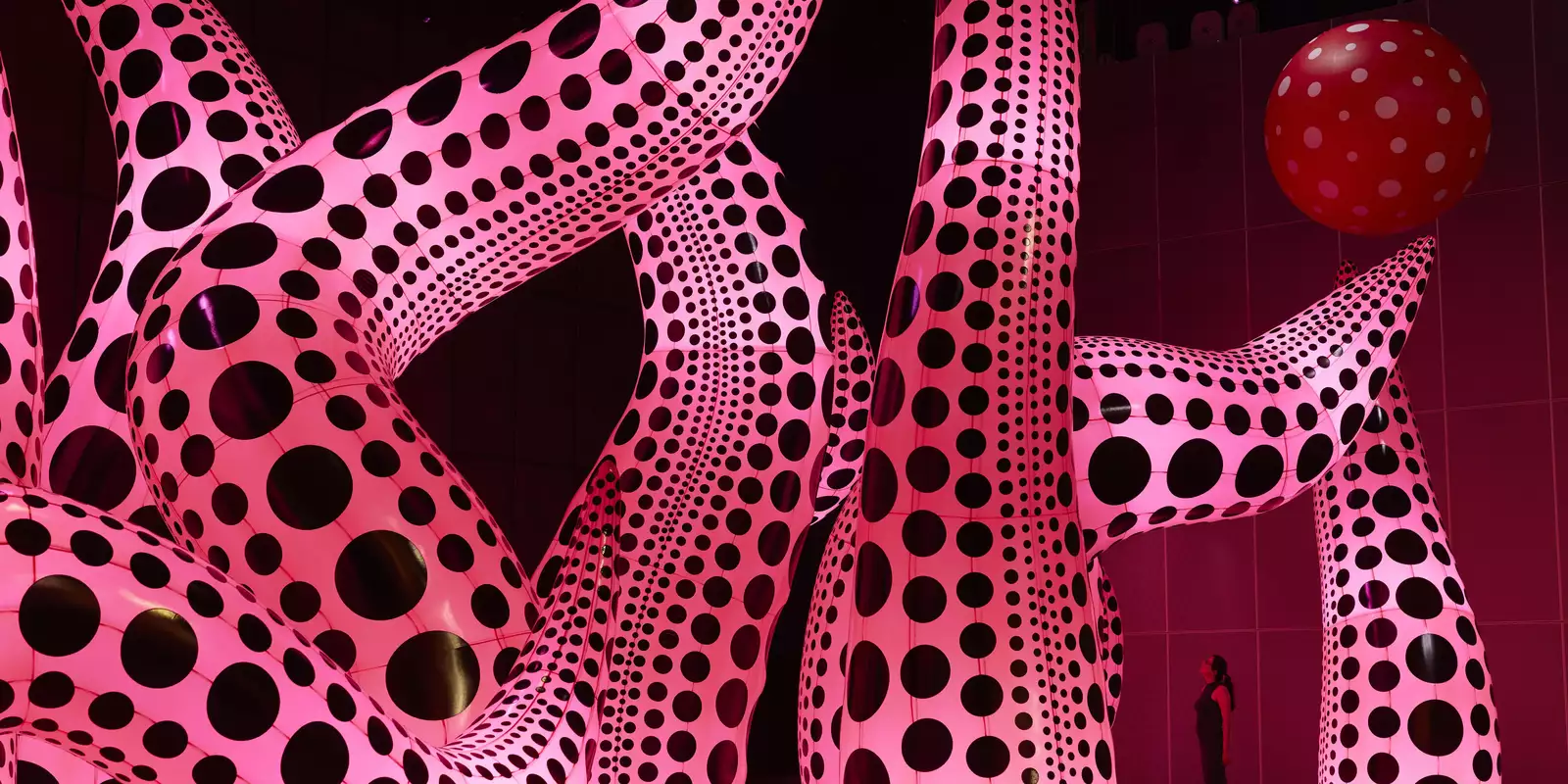 About MIF23
MIF23 saw our wonderful new building Aviva Studios come alive ahead of its official opening in Autumn 2023. 18 extraordinary days of culture gave visitors an exciting taste of things to come.
The festival got off to a calming start at Mayfield Park with Risham Syed's Each Tiny Drop, a celebration of South Asian river rituals in the heart of the city. Ryan Gander: The Find and We Cut Through Dust invited visitors to explore the streets of Manchester in different ways, while Yayoi Kusama's largest ever immersive environment You, Me and the Balloons showcased the soaring spaces of our new home.
On stage, The Faggots and Their Friends Between Revolutions and untitled f*ck m*ss s**gon play challenged tired and familiar stories with their stunning artistry and cutting wit. Elsewhere, Find Your Eyes, Benji Reid's beautiful ode to the creative journey, All Right. Good Night., Rimini Protokoll's mesmeric look at loss, and the stirring They from Maxine Peake, Sarah Frankcom and Imogen Knight, all pushed the boundaries of traditional theatre and performance.
A profound intimacy rippled through KAGAMI – a beautiful mixed reality concert from the late Ryuichi Sakamoto and Tin Drum. Equally intimate was R.O.S.E. which saw dancers choreographed by Sharon Eyal and Gai Behar weave through the crowds to a live soundtrack by DJ Ben UFO.
From Angélique Kidjo and Alison Goldfrapp to The Comet Is Coming and Afrodeutsche, our music programme welcomed thousands of people into the Hall. John Grant and Richard Hawley and his Band performed a sumptuous tribute to Patsy Cline, Sanam Marvi graced us with an enthralling performance, and Justin Vivian Bond put on a night of pitch perfect cabaret. At Bridgewater Hall, Sonic Geography included a world premieres of new compositions by John Luther Adams, Ailís Ní Ríain and Alissa Firsova. At Mayfield Depot, powerhouse composer Anna Meredith performed FIBS with the Royal Northern College of Music Festival Orchestra, and 180 schoolchildren joined a production of Benjamin Britten's opera Noah's Flood.
Over at the Whitworth, Economics the Blockbuster made us question our current economic systems. The Balmy Army brought a movement for youth-led mental health to the streets of Manchester, as well as taking over a space at HOME. Both exhibitions run through into Autumn 2023.
Our friends at Islington Mill envisioned the future in Modelling Queer Utopias; SEEN Magazine took over Manchester Museum for Sonic, Stories and Scenes of the Diaspora, while Contact Theatre staged a creative lock-in for International Non-Binary People's Day at 50 Hours of Freedom.
Finally, This entry, a playful performance piece from Tino Sehgal with input from footballer Juan Mata, marked the start of a two year project The Trequartista – Art and Football United, which will continue at MIF25. You know what they say, every ending is a new beginning.
MIF23 Live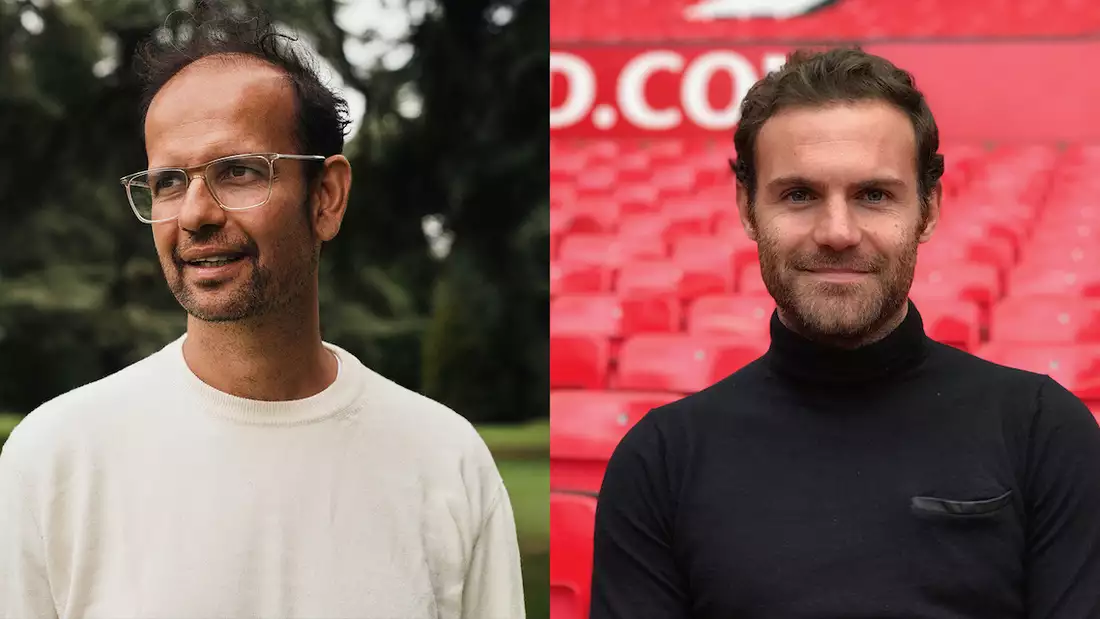 Formations: Tino Sehgal and Juan Mata in Conversation
Sounds From The Square Live | Friday 14 July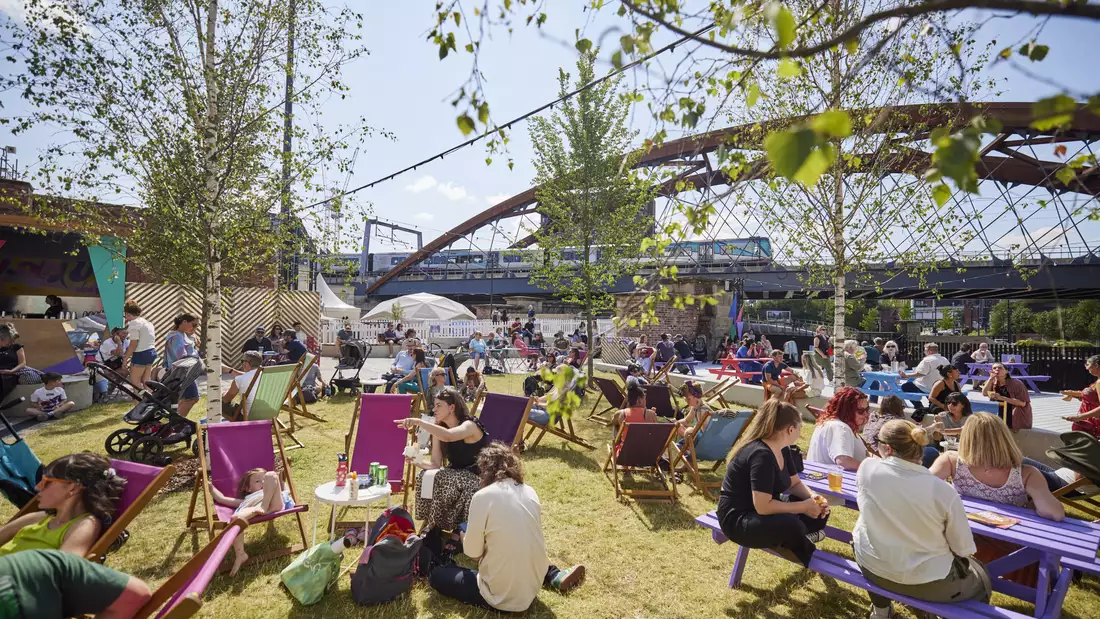 Sounds From The Square Live | Thursday 13 July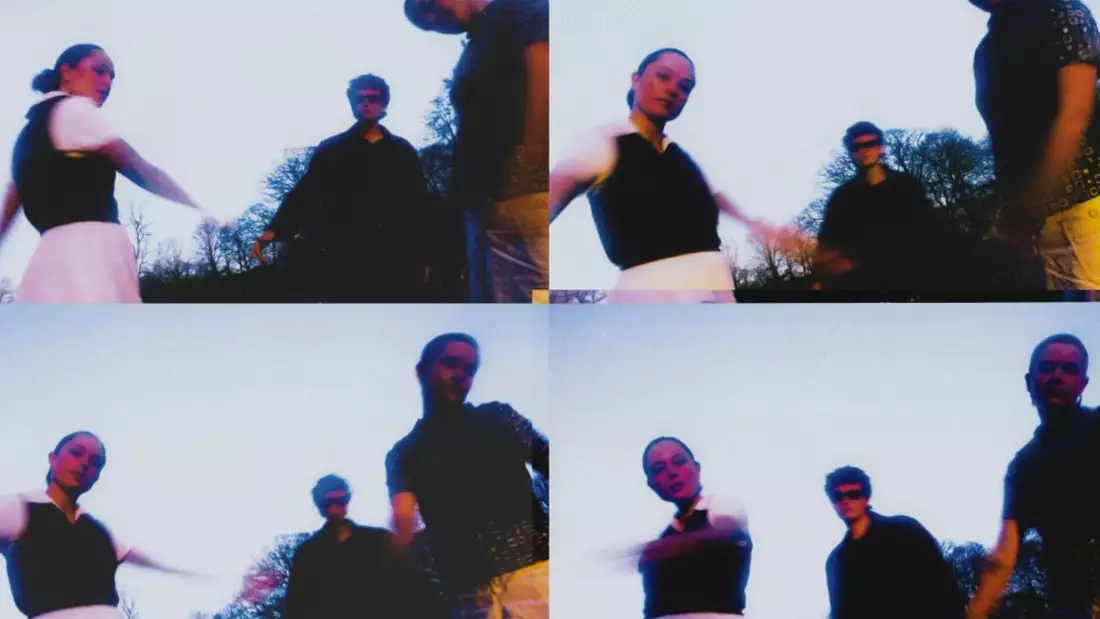 Sounds from the Square Live | Wednesday 12 July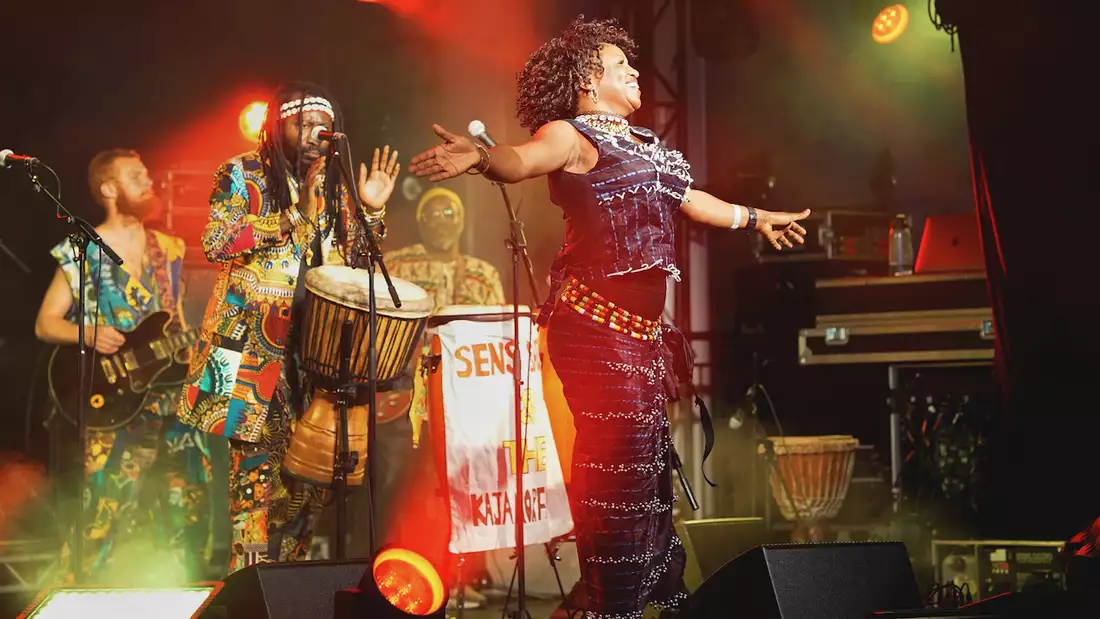 Sounds from the Square Live | Tuesday 11 July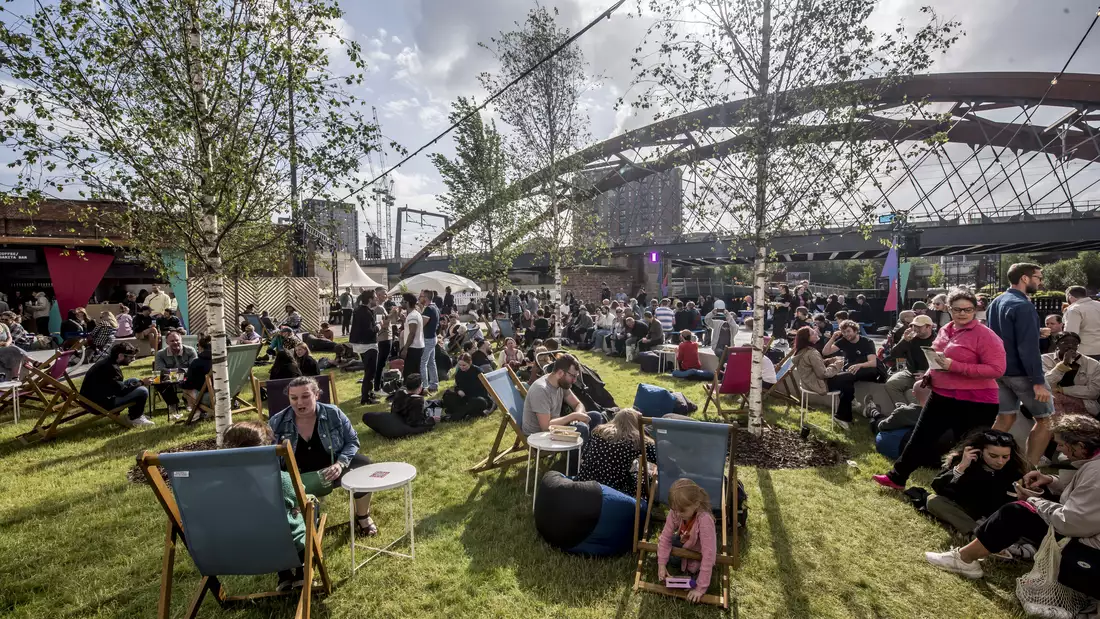 Sounds From The Square Live | Saturday 8 July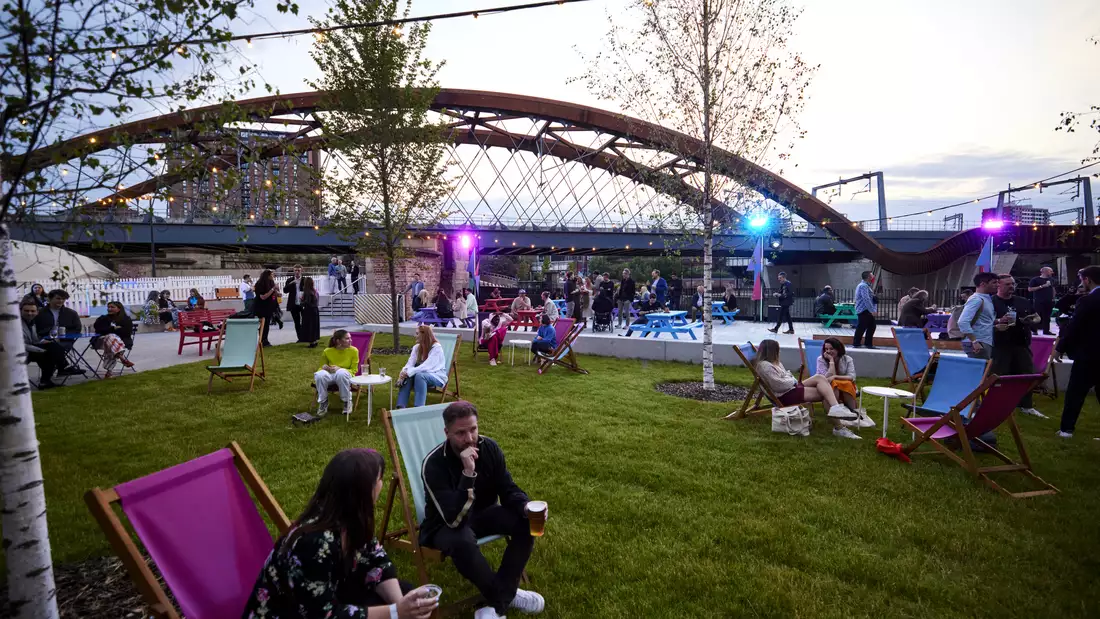 Sounds From The Square Live | Tuesday 4 July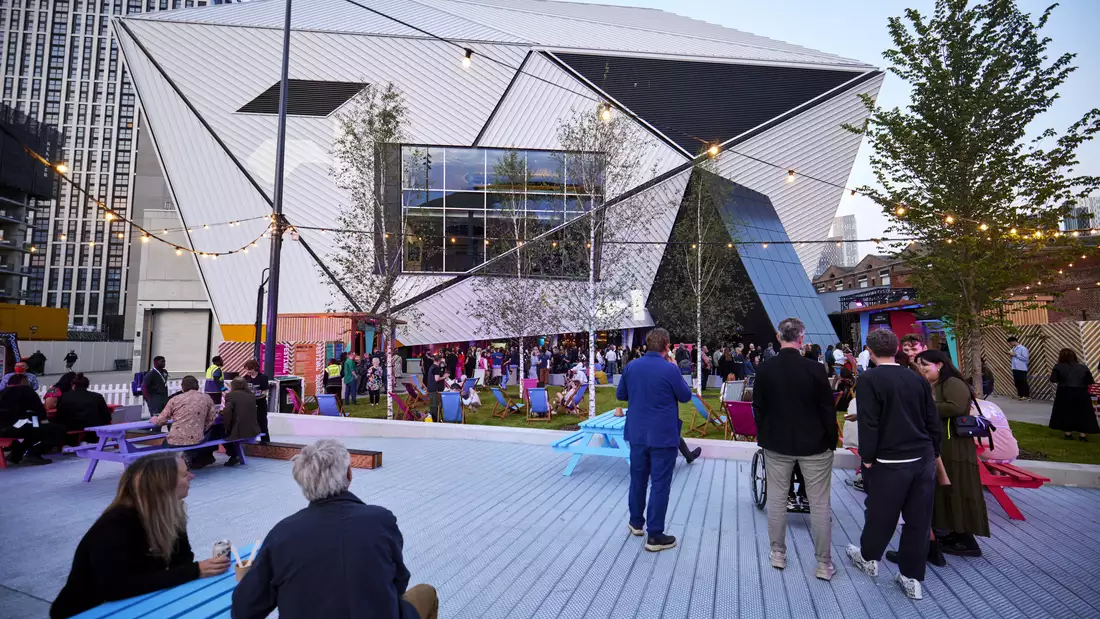 Sounds From The Square Live | Saturday 1 July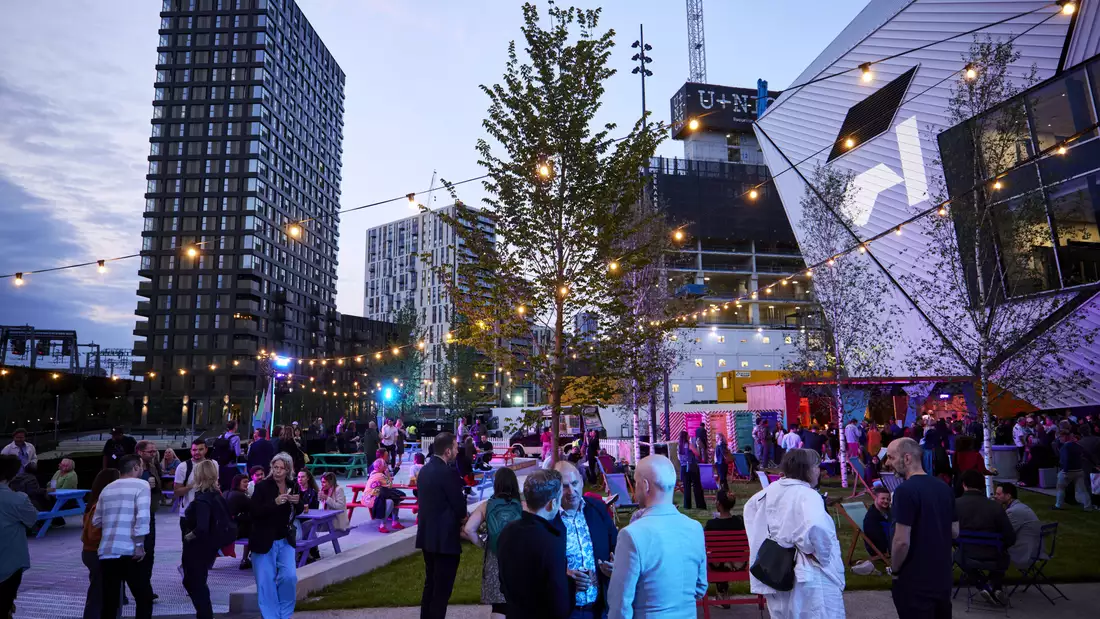 Sounds From The Square Live | Friday 30 June
MIF Daily
Look back at our daily round up of what to read, watch, listen to and do at MIF23.
International Residencies
Meet the artists
A group of international artists took up residency across the region for MIF23. The artists and collectives will work alongside communities in Manchester, Salford, Wigan and Rochdale to develop projects for the future. Get to know them here.