Manchester Collective and Slung Low: Noah's Flood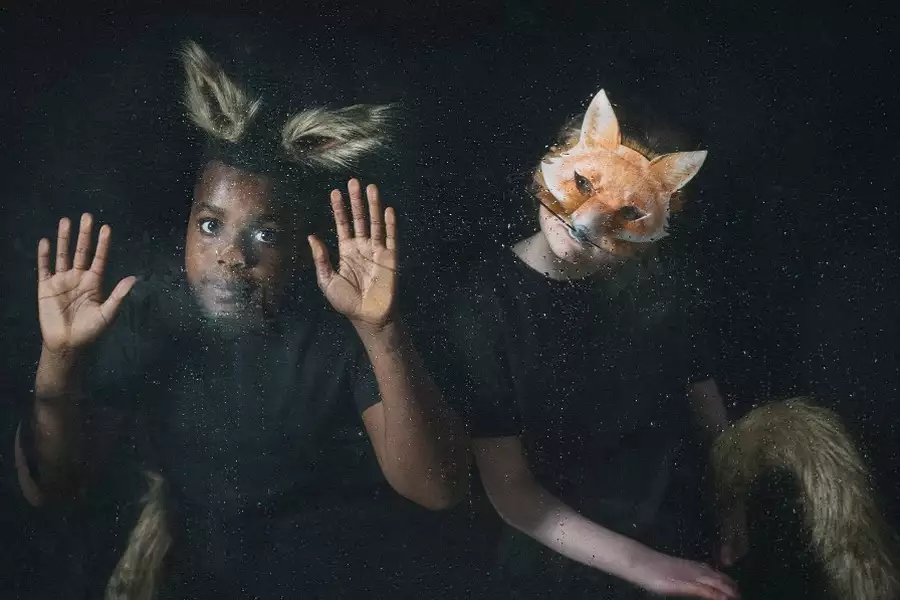 9 Jul 2023
Depot Mayfield, Temperance Street, M12 6HR.
Age Guidance: 8+, under 16s to be accompanied by an adult aged 18+
Running time: 70 minutes (no interval)

Accessibility features available for this event: Wheelchair Access Assistive Hearing
There were floods of joy in this hand-crafted opera with community at its heart.
The waters are rising. Having been tipped off that the world is about to end, Noah sets out to save his family and the entire animal kingdom from extinction.
In this vibrant staging of Benjamin Britten's community opera, director Alan Lane told a story of hope and survival, featuring Lemn Sissay live as the voice of God and 180 schoolchildren as every bird and beast under the sun.
When Britten wrote this show, he was determined to create parts for as many performers as possible – no matter their musical experience. True to this vision, a cast of world-class musicians joined forces with an army of performers from communities in Holbeck and Manchester to bring this ancient story to life.
Alongside the orchestra of Manchester Collective, the score featured a motley crew of recorders, wind machines, mugs that you hit with sticks, bugles, an organ and a trio of belting hymns for everyone to join in with.
Family-friendly and open to all, this was a show about the joys of working together and using the tools you have around you to get creative – your voice included.
Image: Tom Arber
Images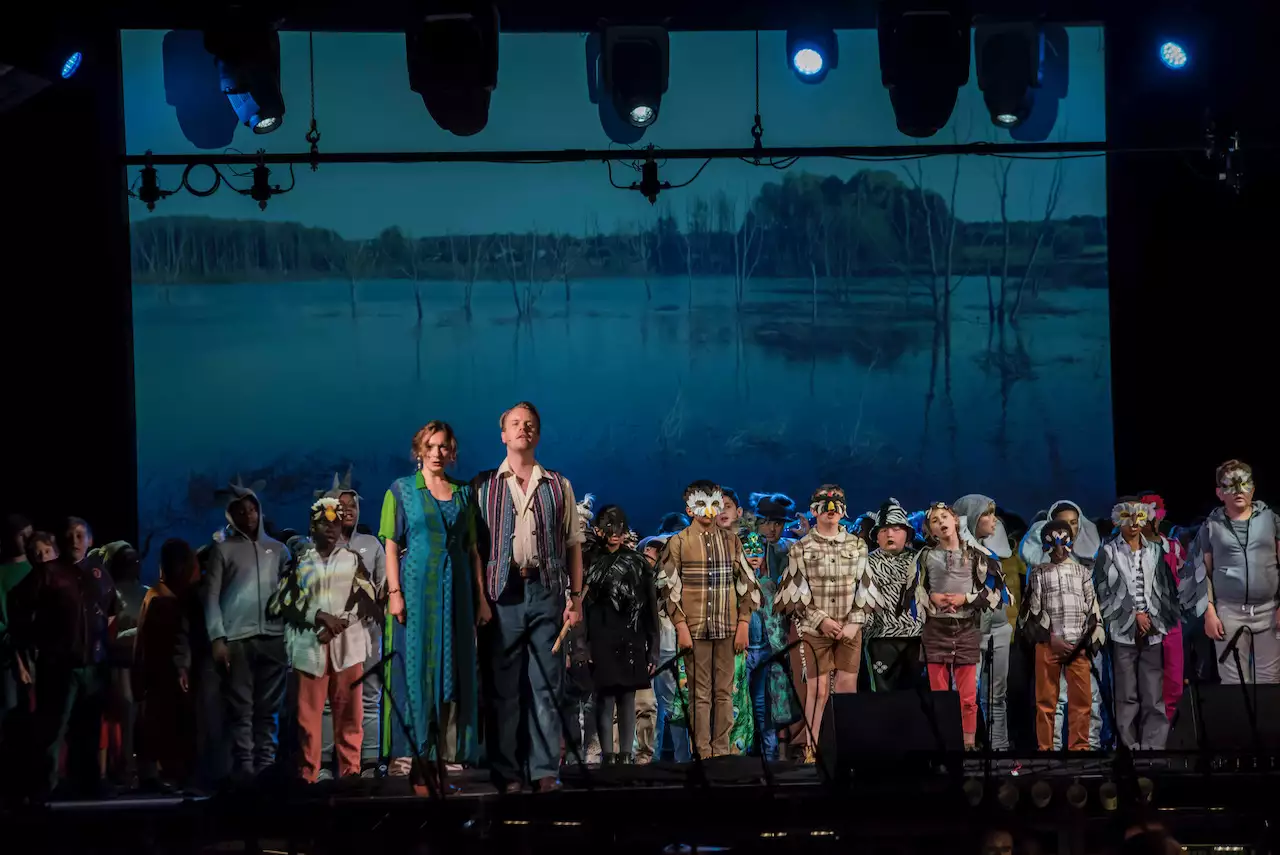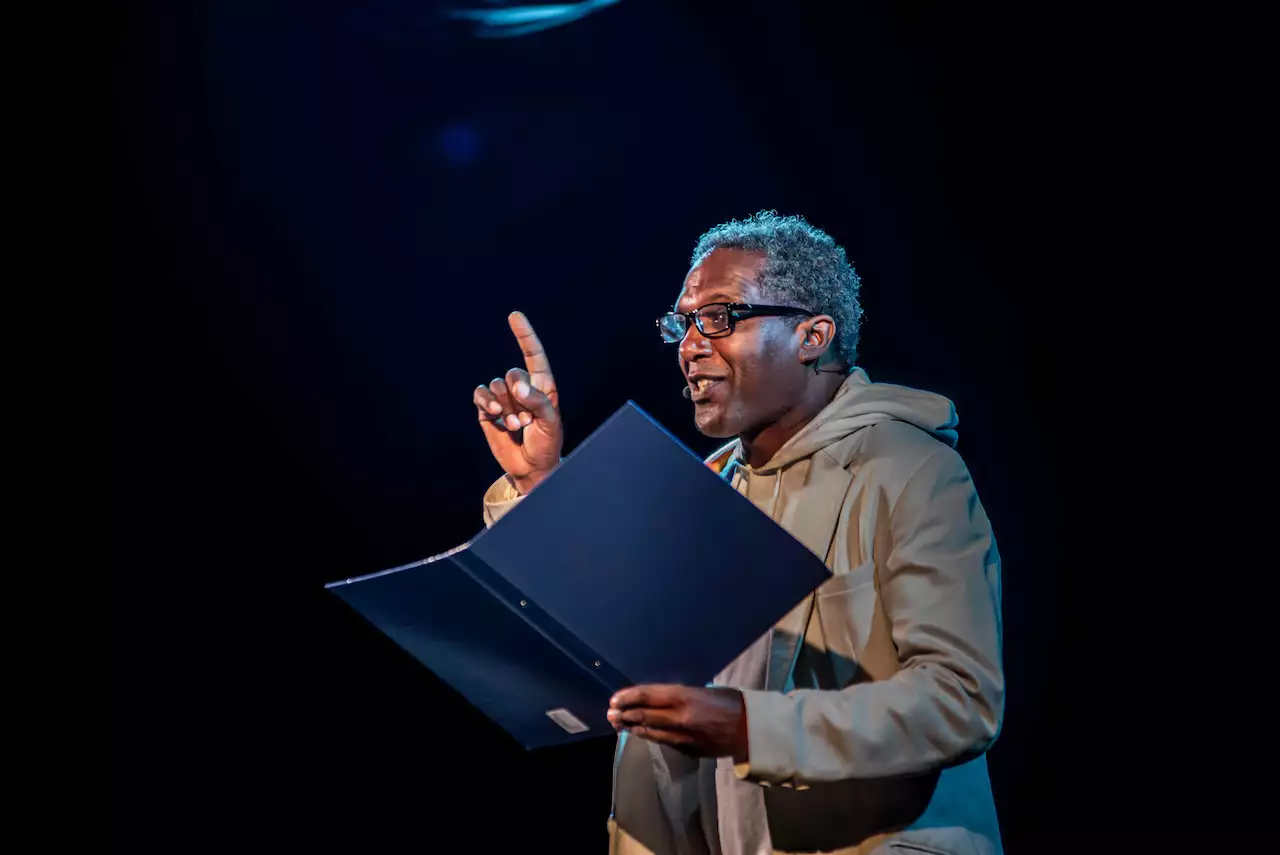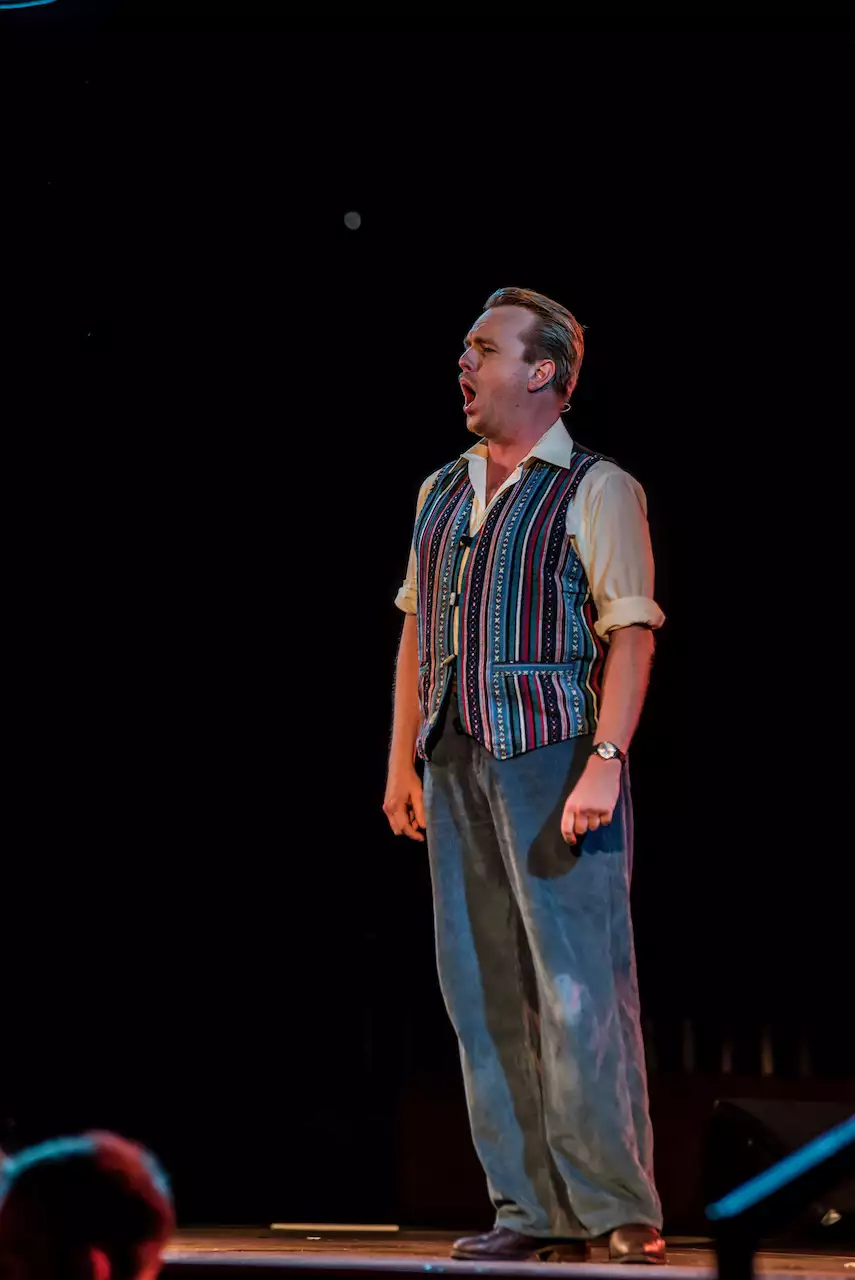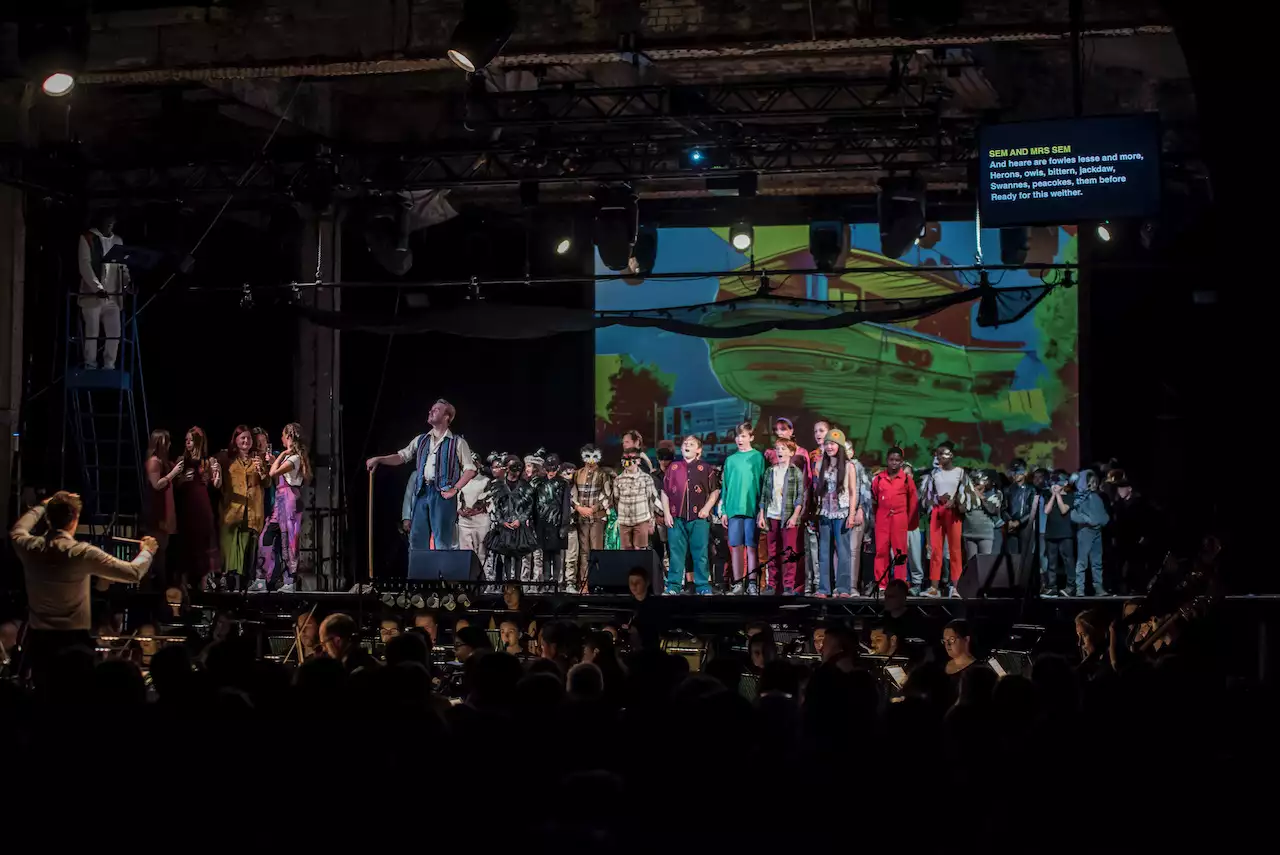 Depot Mayfield provided the backdrop for this powerful community opera

Simultaneously poignant and joyous, this is, surely, Noah's Flood just as Britten envisioned it

This project, quite simply, is why publicly-funded arts do, and must, exist
Credits
CREATIVE TEAM
Composer, Benjamin Britten
Conductor, Nicholas Chalmers
Director, Alan Lane

Costume Designer, Heledd Rees
Movement Director, Lucy Hind
Video Designer, Wayne Sables
Lighting Designer, Chris Davey
CAST
Voice of God, Lemn Sissay
Noah, Morgan Pearse
Mrs Noah, Heather Lowe
Ingram Road Primary School
Olympias Music Foundation

Commissioning
Written by Benjamin Britten
Noah's Flood was a Manchester Collective and Slung Low co-production in association with Leeds People's Theatre, Ingram Road Primary School, Leeds 2023 and Factory International for Manchester International Festival. 
Access Information
The full address of the venue is Depot Mayfield, Temperance Street, M12 6HR.
What3words is:
Depot Mayfield has level access, but being an old warehouse with a concrete floor, there is some uneven flooring.
Temperatures are cool inside the space.
The event set up was seated with designated seating/wheelchair space provision for those who needed them.
Toilet facilities were available, including accessible toilets.
Lyrics were projected for everyone with spoken word elements also being captioned as part of the performance.
Assistance dogs are welcome at Depot Mayfield. If you are bringing your assistance dog to Depot Mayfield, please be mindful that there will be high noise levels at some events. If you are bringing an assistance dog to a ticketed event, please let us know in advance by emailing access@factoryinternational.org.
We used Sennheiser MobileConnect for assisted listening at this performance.
You can download the MobileConnect app to your own device: https://en-uk.sennheiser.com/mobileconnect-smartphone-hearing-system-app
When you arrived at the event, you were then able to connect to the local MobileConnect wifi network inside the venue, select the channel for your event, adjust to suit your personal hearing, and listen through your own headphones.
Those who wanted to use assisted listening at this event were encouraged to bring their own mobile device and headphones / earbuds.
Travel Information
Free bus services stop at all city-centre stations. Buses on these free routes are wheelchair accessible. For full details of the free bus routes, please visit the TfGM website.
Piccadilly Gardens Bus Terminal: 0.6 miles
Chorlton Street Bus Station: 0.5 miles
There are 30 bike parking spaces at Piccadilly Station, Fairfield Street, Manchester M1 2PH
The nearest accessible NCP Car Parks to Mayfield Depot are Minshull Street and Sheffield Street.
Minshull Street - 0.5 miles away from Mayfield Depot
Sheffield Street - 0.2 miles away from Mayfield Depot
The closest parking bays to Mayfield Depot are on Chorlton street, opposite Churchills Pub (7 Bays)
Chorlton street - 0.5 miles away from Mayfield Depot
For a list of other parking bays available in the area, visit Manchester City Council website.