Community Partnerships
Our Community Partnerships Programme aims to create more equitable relationships and meaningful collaboration between community groups and Factory International.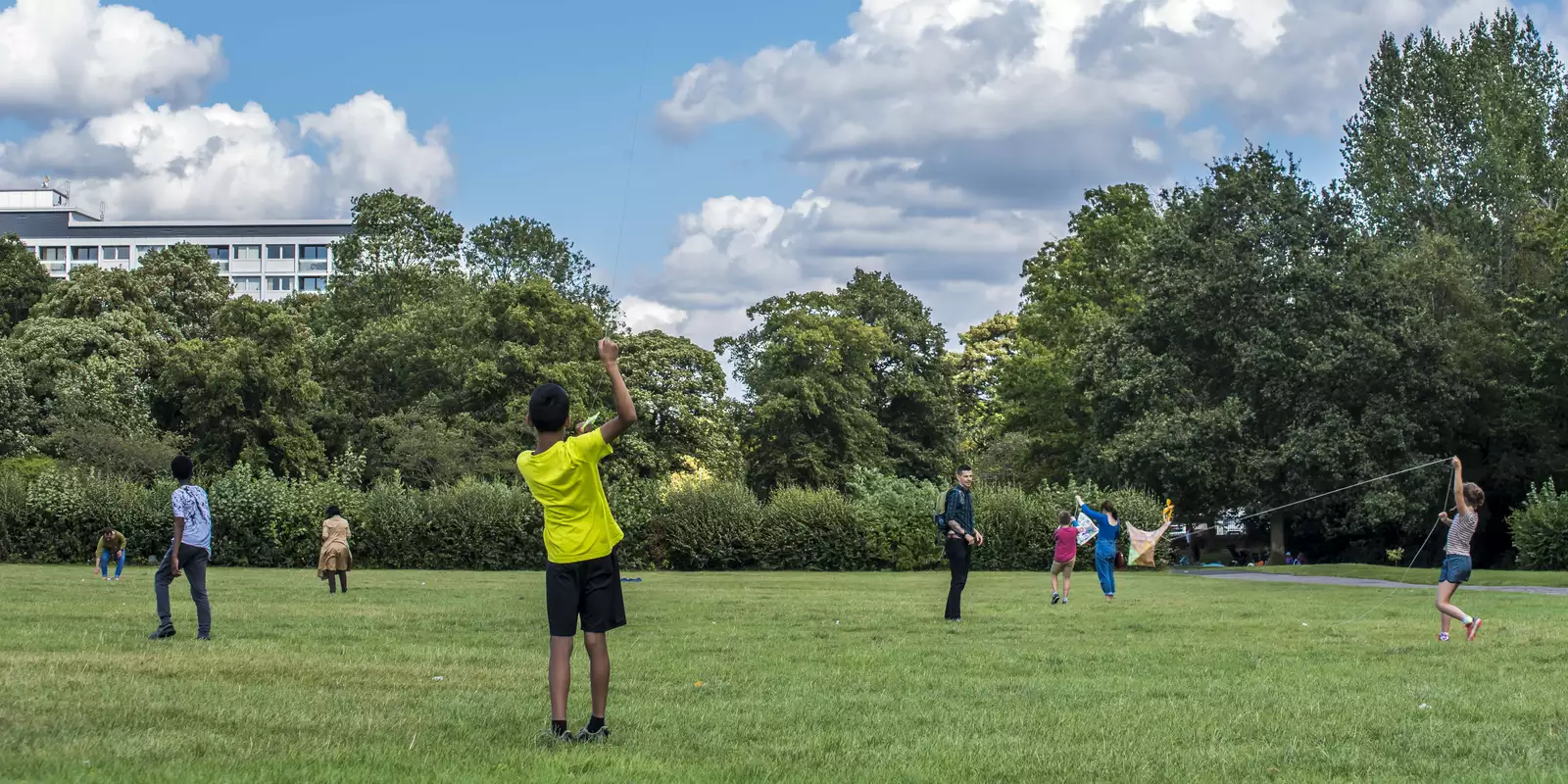 About our community partnerships
Factory International is piloting 12-month Community Partnership agreements, worth £10,000 each, with four charities and non-profit organisations in Greater Manchester. Our goal is to find the best way to make a bigger difference together in local areas. Supported by Esmée Fairbairn Foundation.
We're working with each organisation to improve our knowledge and understanding of communities, opening up a direct and honest dialogue with local people and community leaders so the range of voices from across the region are heard and reflected across our wider programme. Our Community Partnerships Programme aims to create more equitable relationships and meaningful collaboration between community groups and Factory International and to reduce inequality of access to arts and culture.
We hope the four organisations in this initial pilot will become critical friends and form part of a wider network of organisations, who all share our ambition of making Manchester a greater place to live, as well as a leading creative and cultural hub; where we invent tomorrow, together.
This is part of a wider Creative Engagement Programme that aims to work with Manchester's communities at a critical time and to reach many who face inequality of access to high quality artistic experiences – groups whose voices are not heard, nor their lives reflected, within mainstream cultural venues, productions and programmes.
You can find out more about our four pilot organisations below.
Want to partner with Factory International in your community? Contact creativeengagement@factoryinternational.org
CDM UK
Numan and Taslima work with sustainable materials to support refugee, displaced and vulnerable people in Ardwick to learn creative skills and develop employment opportunities. CDM also offer mental health and holistic support to a range of global majority communities who rely on their community support on a daily basis. From weekly meetings and workshops, to flexible drop ins, Numan and Taslima offer a safe space for people in the heart of the community. They offer a judgement free approach and work collaboratively with other organisations with a key focus on partnership. Affectionately known as the 'United Nations' because of the diverse group of people they bring together, CDM UK are very passionate about their community and bringing people together in Manchester via the medium of hand craft, stich and use of sustainable materials.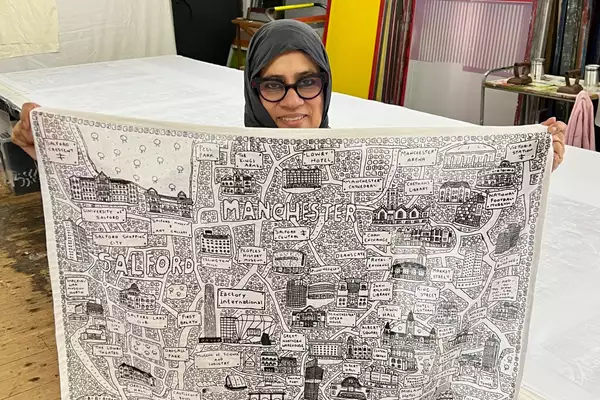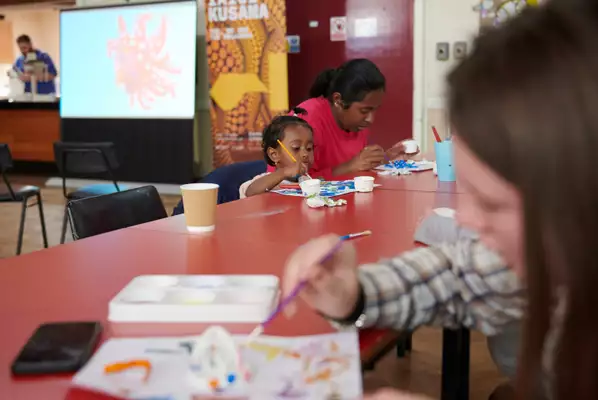 REEL Mcr
REEL Mcr are a community film organisation who have over 20 years of experience of working with working class residents across different communities in the North. REEL believe in sharing power and resources across Manchester's most vulnerable communities. They produce high quality productions to tell stories about key issues affecting residents across Greater Manchester (GM) and to share stories of the people they work with and meet along the way. They have strong connections with local residents and various partners across sectors in GM. Jacqui and Terry are passionate about ensuring Northern stories are collected and told by local people, in their voices, after being used to seeing the North portrayed through a Southern Gaze. REEL are experts in community based drama, participant-led documentary films and 'living memory' social history recording and archiving.
Patricroft Community Group CIC
Patricroft Community Group CIC run The Castle Youth and Community Centre in Eccles. They support a range of activities supporting local families, young people and vulnerable people. PCIC host partners in the office space in the Castle to deliver community services and key support activities to local people from Eccles Youth Service to other youth-led organisations. They are very embedded in their community and work closely with their neighbours to support local people who are facing the ever growing challenges in the cost of living crisis, from food and fuel scarcity to access to child care and holistic support. They are looking to offer more opportunities for people in Patricroft and Eccles to experience arts and culture.
Run by five volunteer directors who have all moved to the area to truly embed themselves in the community, the Castle is in the heart of an area of Salford that is often forgotten or limited in terms of opportunity, the directors are such advocates for not only their work but for the wider area and that passion is contagious. As they border on Trafford, they also have strong connections across Trafford as well as Eccles and across the whole of Salford.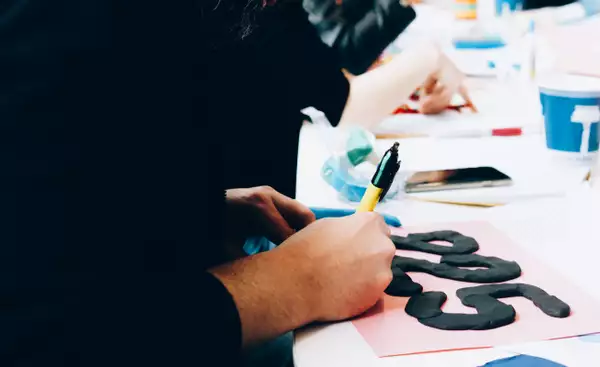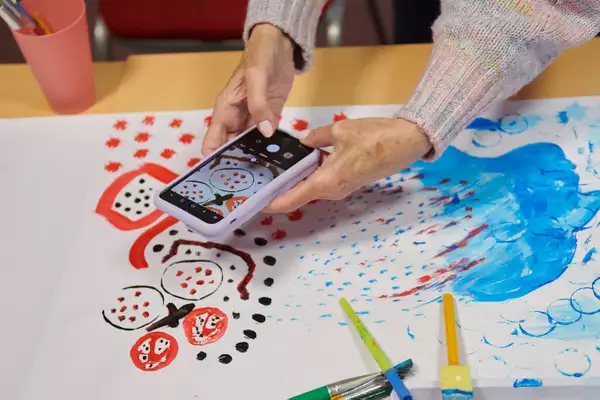 Thrive Manchester
Thrive are passionate about improving local residents mental and physical health in South Manchester. They have a home at Benchill Community Centre, but work in partnership with various organisations, including NHS stakeholders to deliver workshops and programmes of work across different venues in South Manchester. Thrive are very experienced in working collaboratively and are keen to utilise art as a vehicle for health and wellbeing.
Thrive deliver trauma informed workshops to empower more people to understand the potential impact trauma can have on people in the workplace and day to day life, and are experts at leading workshops and training through accessible and holistic practice. They also have programmes of work that centre around physical health from local walks to holistic workshops and facilitating access to green spaces and work out spaces that feel safe and accessible.
A thoughtful and creative organisation who are equitable in their approach and community building, with strong ties across communities and sectors, Thrive are a hidden gem in South Manchester.
What we're committed to:
-Supporting local communities at a time of need
-Building trust, sharing skills and open dialogue with community organisations
-Opening doors to share opportunities, to create work and be involved in Factory International, employment, training and more
-Increasing access to art and culture and provide opportunities for local people to participate, create and collaborate, with us, in engaging ways that are responsive to community need
-Raising awareness of Factory International and MIF, and ensuring community voice is heard and reflected in our programmes and commissions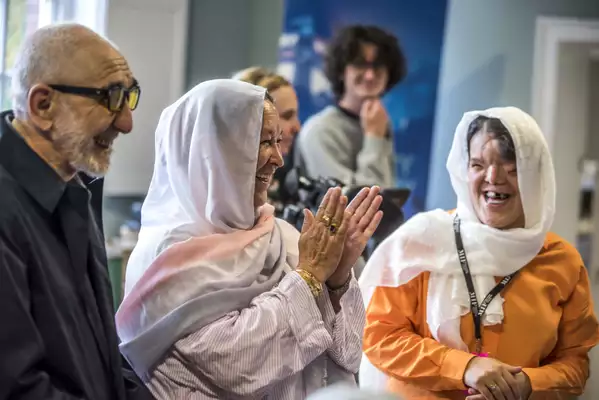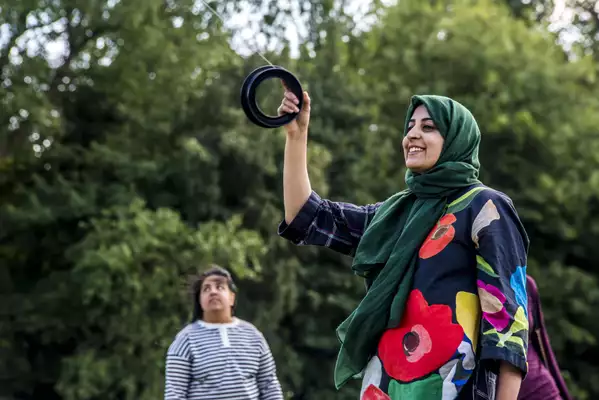 What we're doing:
-Factory International will offer financial support of £10,000 paid via 4 instalments over 12 months
-Co-design a contract with the community organisations, tailored to their needs
-Offer capacity-building support agreed upon in the co-design process
-Genuinely listen to feedback and reflect this back in our programmes of work
-Ask for honest discourse around Factory International from communities and local people
-Work with communities in their spaces to increase opportunities and arts provision locally
-Actively seek ways that we can support communities in line with local needs