Artist Takeover 2024
Do you have a creative idea you wish to explore, experiment and create at scale?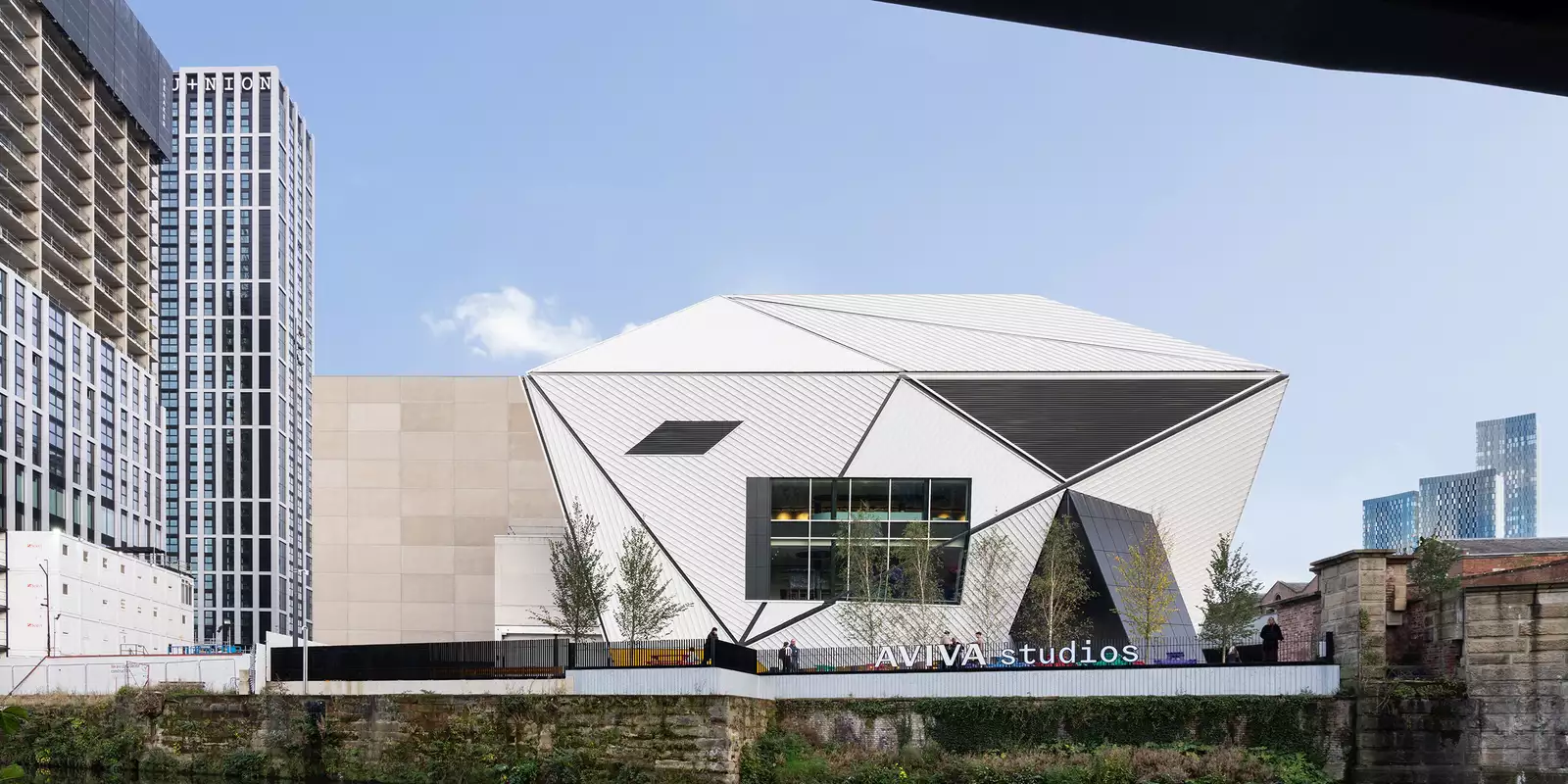 Think Big!
Do you have a creative idea you wish to explore, experiment, and create at scale?
Aviva Studios' vast spaces have been designed to provoke artists to do things differently, explore what's possible and offer a backdrop to create some of the most ambitious work in the world. In March 2024, we will invite artists to our North Warehouse who want to explore and experiment working at an epic scale.
We'll support artists from any discipline from the North of England who have a minimum of five years of professional practice, to experiment in our space for 6 days without the pressure of delivery.  You can apply as an individual with a creative team or as a collective of artists with a financial support of up to £10,000 offered to support your development time, Research and Development and material costs related to this exploration. There's no pressure to create a public outcome, instead the priority will be to develop you and to create space to play and imagine.
How We'll support
Provide Producer/Technical/Digital/Public Engagement support during your Takeover to facilitate the experimentation of your ideas at scale.
We will offer financial support of up to £10,000 to explore your idea – this will likely cover artist fees, material costs related to this experiment at scale, and you will be offered support by the Factory International team to budget your project.
Provide access to the North Warehouse with a production team for the agreed period of time.
Provide critical feedback and advice from our curatorial/producing/digital/technical teams.
Provide networking opportunities.
Guidance
Before submitting your application we advise you read through the following guidance notes.
We are looking for artists who are either working individually or part of a collective/creative team, from any artform or interdisciplinary from the North of England.
Applicants must be over 18 years of age.
You or the artists that you are working with need to be able to demonstrate a five-year professional experience and are interested, or at a position in your careers, to explore experimentation at scale.
The space for the Artist Takeover will be the North Warehouse at Aviva Studios.
There is no limit to the number of artists who can apply as a collective in one application, but the financial support will be up to £10,000 to cover artist fees, equipment hire, materials etc. An amount of in-kind Producer/Technical/Engagement/Digital support can be accessed from the Factory International team during the period of the takeover.
You should have availability from January 2024 to develop your ideas ready for experimentation in the space in March 2024.
You will need to outline your idea and evidence how this opportunity will impact on your development.
You will need to outline how you'll utilise the financial support including artists fees, dramaturgs, rehearsal spaces etc. We will help support the successful applicants with developing the budget further.
You will need to take part in our monitoring, evaluation and documentation processes.  Should it be useful, we will make available assets from the documentation of the experimentation to facilitate further development of your practice, or the ideas explored during the takeover.
We particularly welcome applications from artists who are underrepresented in the sector including artists who identify with disabilities, artists from the global majority and female artists.
Application deadline, 29 November 2023
Interviews, 18 December 2023
Application decision, w/c 18 December 2023
Development time, Jan-March 2024
Development Delivery Sat 23 March – Sun 31 March
Evaluation, April 2024
Applications closed
Applications for the Artist Takeover 2024 are now closed.