Schools and Learning
There is creativity in everyone, at any age.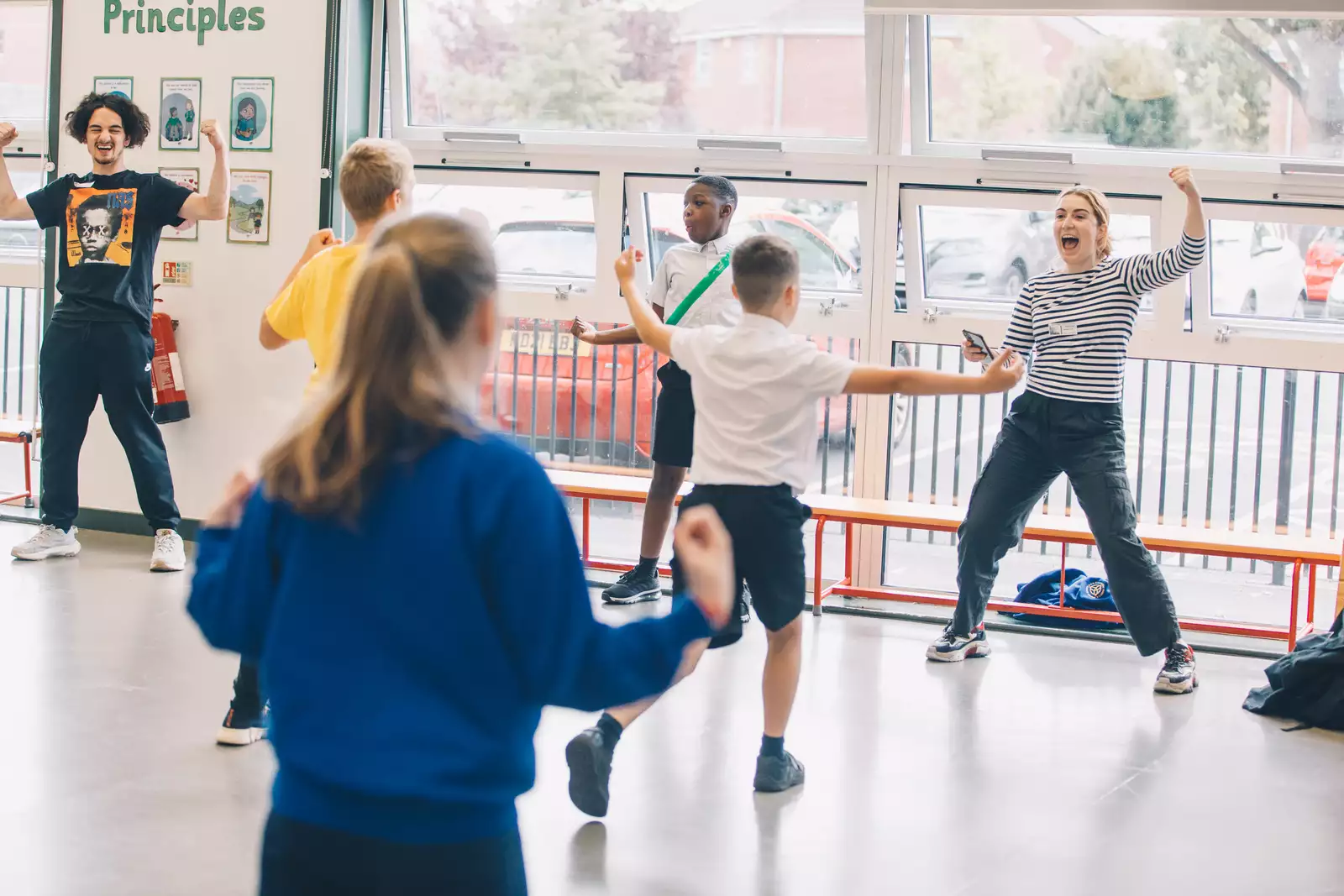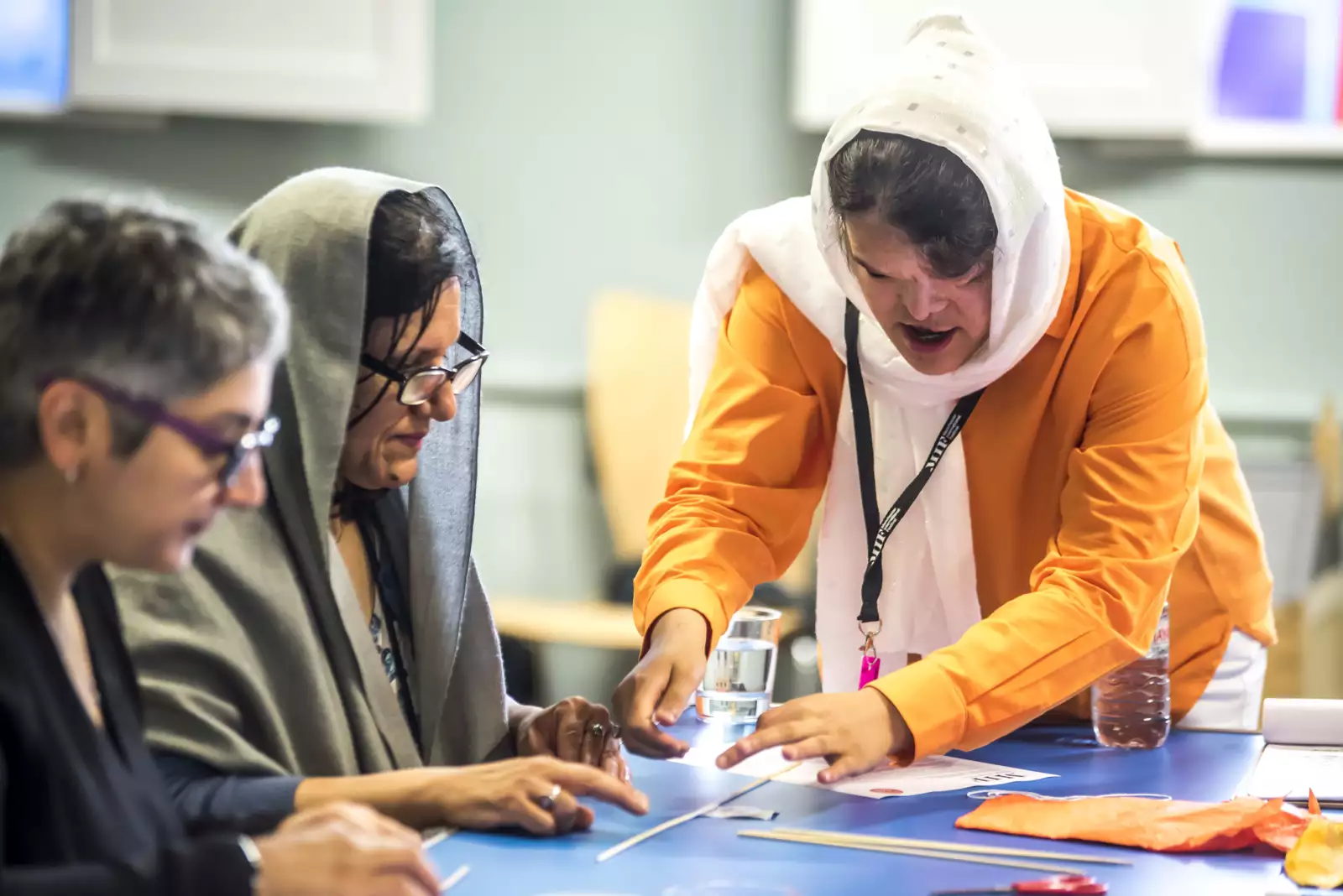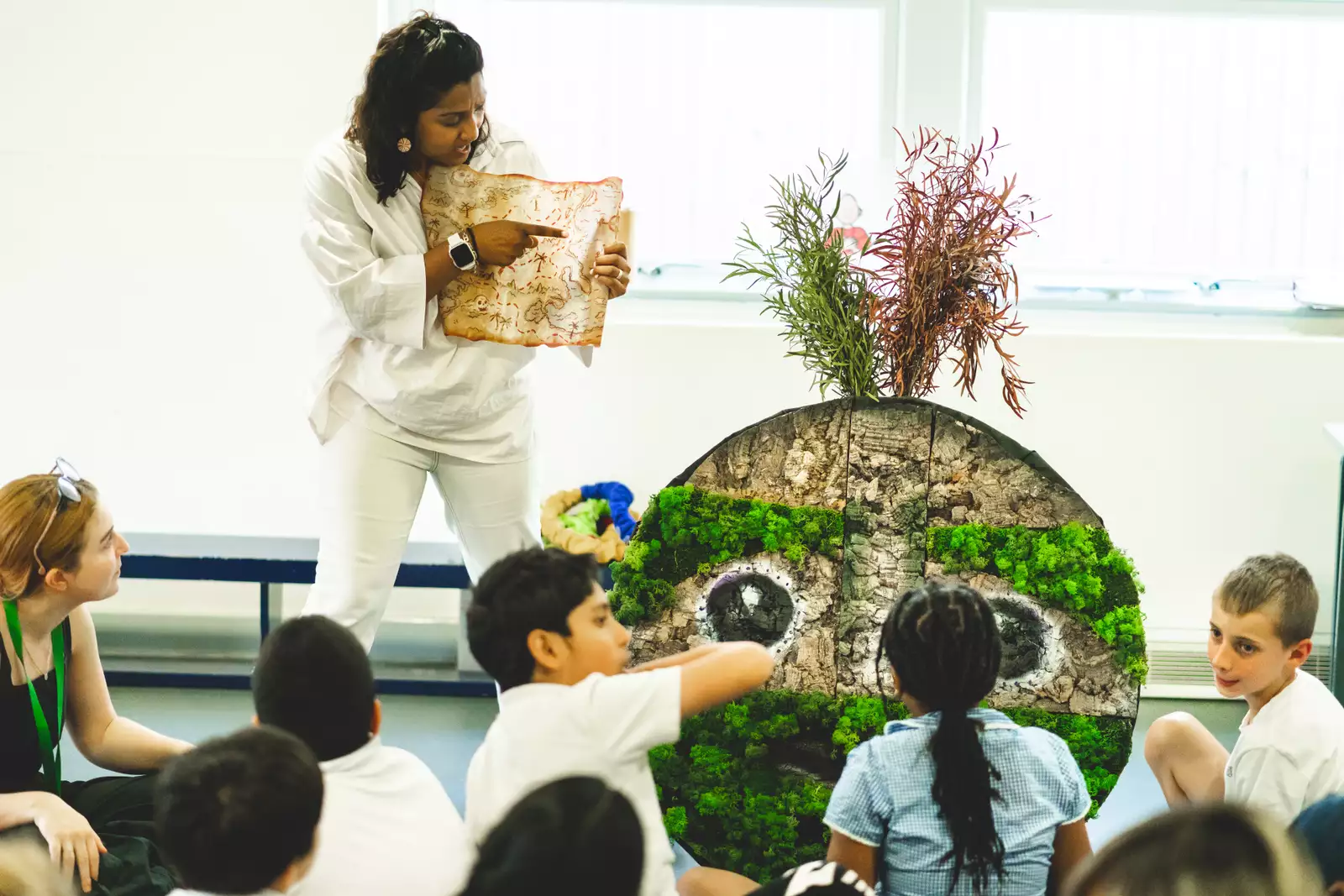 About Learning Programmes
We help to bring out creativity through our artist commissions and educational resources. The goal is to make connections between what's inside you and the world around you.
To offer the most varied and stimulating year-round programme, Factory International will also develop relationships with schools, colleges, the city's universities, young people's support groups and community hubs.
Our approach focuses on three key stages of learning: early years, at school (9-14) and in later life.
Yayoi Kusama – You, Me and the Balloons Learning Resources

Discover the wonderful world of Yayoi Kusama using creative learning resources designed by Manchester artists Princess Arinola Adegbite and Venessa Scott.

Learn More
Today I Feel Like Manchester
Artist Jeppe Hein asked around 1,000 primary school children to follow a breathing exercise and then paint a face that depicted their feelings in that moment. These artworks were then displayed in Festival Square during MIF21 and will be on permanent display at Therme Manchester wellbeing resort from 2023.
Animals of Manchester (including HUMANZ)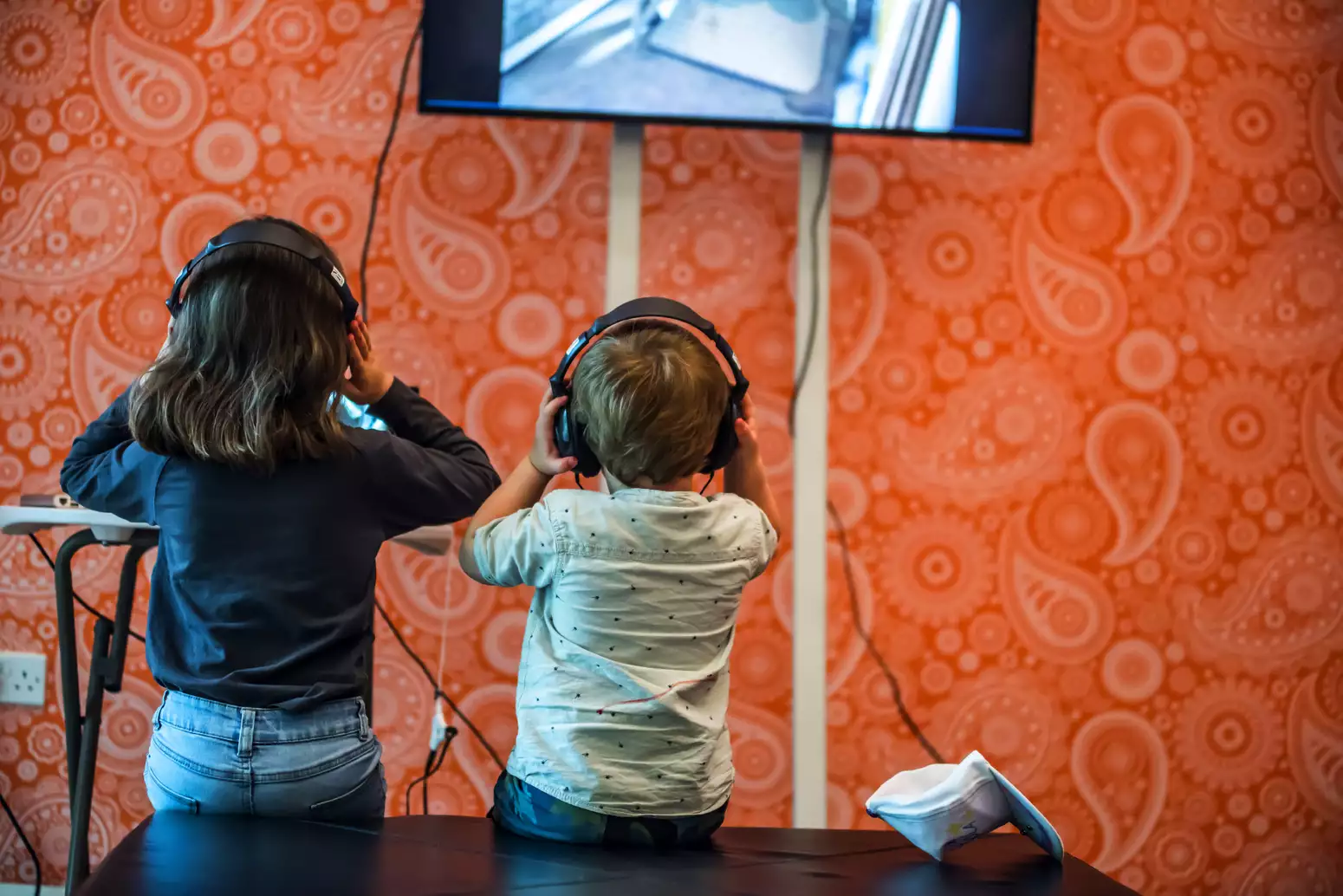 Thirteen pupils from Claremont Primary School were selected as Young Ambassadors to work with artist Sibylle Peters and curator Lois Keidan, as part of their epic Animals of Manchester project at the Whitworth art Gallery for MIF19. The young people invited applications from artists across the world to deliver talks on animals, and picked six to create 30-minute performance lectures at the gallery, alongside installations throughout the park, which the Young Ambassadors also hosted.
Atmospheric Memory
Artist Rafael Lozano-Hemmer was exploring how to visualise words and sounds for MIF19 and invited more than 600 primary school pupils to create their own responses.
In cross-curricular group activities, the children used their bodies to represent words and phrases (such as "razzmatazz", "hard-boiled" and "over the top"). Along the way, they considered the emotional impact of the things they say and hear every day.
Pupils even invented a few words themselves. "Nigebow" anyone? It's "a "special rare rainbow that comes out once a year in Nigeria." Of course. How about a "Potatoghini"?
And you should see the number of ingenious word machines they designed.
Schools were then invited to Lozano-Hemmer's Atmospheric Memory exhibition at the Science and Industry Museum, commissioned by MIF and FutureEverything. They viewed several artworks including the world's first 3D-printed speech bubble and an invention that writes what you speak into a vapour cloud.
The Walk: When Birds Land
In July 2020, Little Amal, a nine-year-old refugee girl in the form of a 3.5-metre puppet, set off on an 8,000km journey from the Turkish-Syrian border to Manchester.
To celebrate her arrival, we co-ordinated a region-wide participatory programme: distributing activity packs to 4,000 pupils to help them develop empathy and an understanding of belonging; running music sessions at 10 primary schools with Music Action International; and dance and drama workshops with Magdalen Bartlett.
Manchester Street Poem, an art collective of people with lived experience of homelessness, produced a book of stories. Caring and Sharing, Rethink Rebuild Society and Support for Wigan Arrivals Project – community organisations who support asylum seekers – also created a patchwork quilt for Little Amal with local artist Ibukun Baldwin.