Algorithms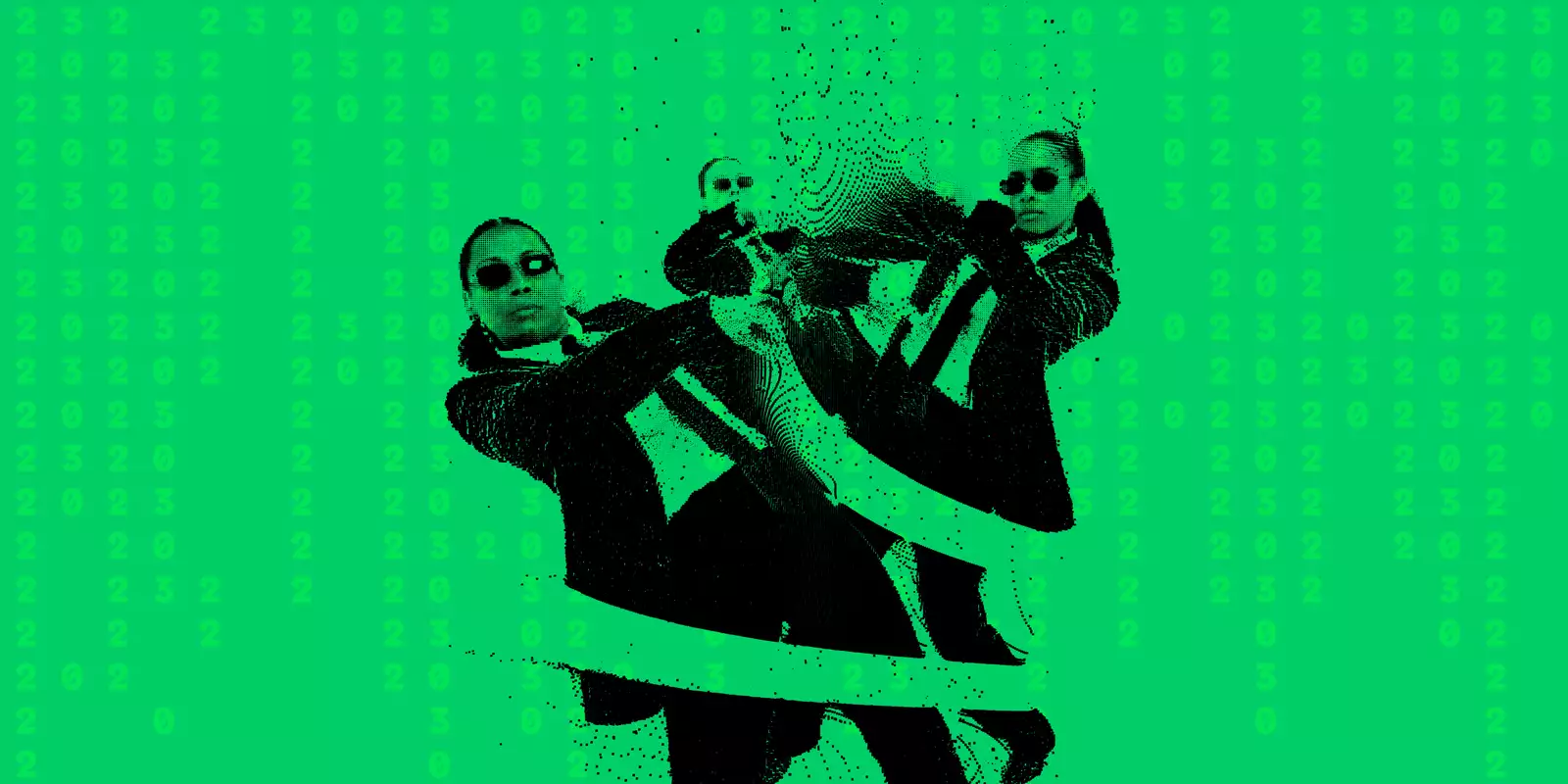 Do you want to enter The Matrix?
Algorithms is a parallel learning experience to Free Your Mind, a new live show by Factory International, inspired by the universe of The Matrix (the Wachowskis, 1999).
Directed by Manchester's own Danny Boyle, the show features hip-hop choreography by Kenrick 'H2O' Sandy, a powerful score by composer Michael 'Mikey J' Asante (co-founders of Boy Blue), eye-opening staging by world-leading designer Es Devlin, along with words from acclaimed writer Sabrina Mahfouz and costumes by iconic fashion designer Gareth Pugh, as well as lighting design by Lucy Carter, sound design by Gareth Fry and video design by Luke Halls.
We say software or data are Open Source when they are publicly accessible and can be freely viewed, used, modified and distributed by anyone. Inspired by this, the creative team behind Free Your Mind have put together a library of poems, movements, music and much more for you to use. They call it Algorithms.
The people of Manchester and beyond have free access to Free Your Mind's creative teams archival research, data, materials and process, and the invitation is for you to respond to the themes of The Matrix.
Please send your creations to learning@factoryinternational.org for your chance to win 2 tickets to the show of your choice.
Dance Challenge
Learn co-creator and choreographer's Kenrick 'H2O' Sandy's moves from Free Your Mind with Boy Blue choreographers Lara McCabe and Nathaniel SB Jones.
Music Challenge
Composer and co-creator Michael 'Mikey J' Asante has provided music stems and samples which you can download below. The aim of these samples is for you to play, create and evolve these sounds. They are raw materials, ingredients, that can be made into songs. It is not a finished product, rather, a jump off pack.
Writing challenge
Sabrina Mahfouz, writer and co-creator of Free Your Mind has shared some of the scripts, scenes and poems that inspired the show. Using the Monster or Hero PDF resources below, write a poem inspired by Sabrina's poem Turing or the different ways you use your phone.
Resources
Download a PDF of our Hero or Monster learning activity pack.
For teachers
Teachers are able to access a scheme of learning for Key Stage 3 and above below.