Neighbourhood Organisers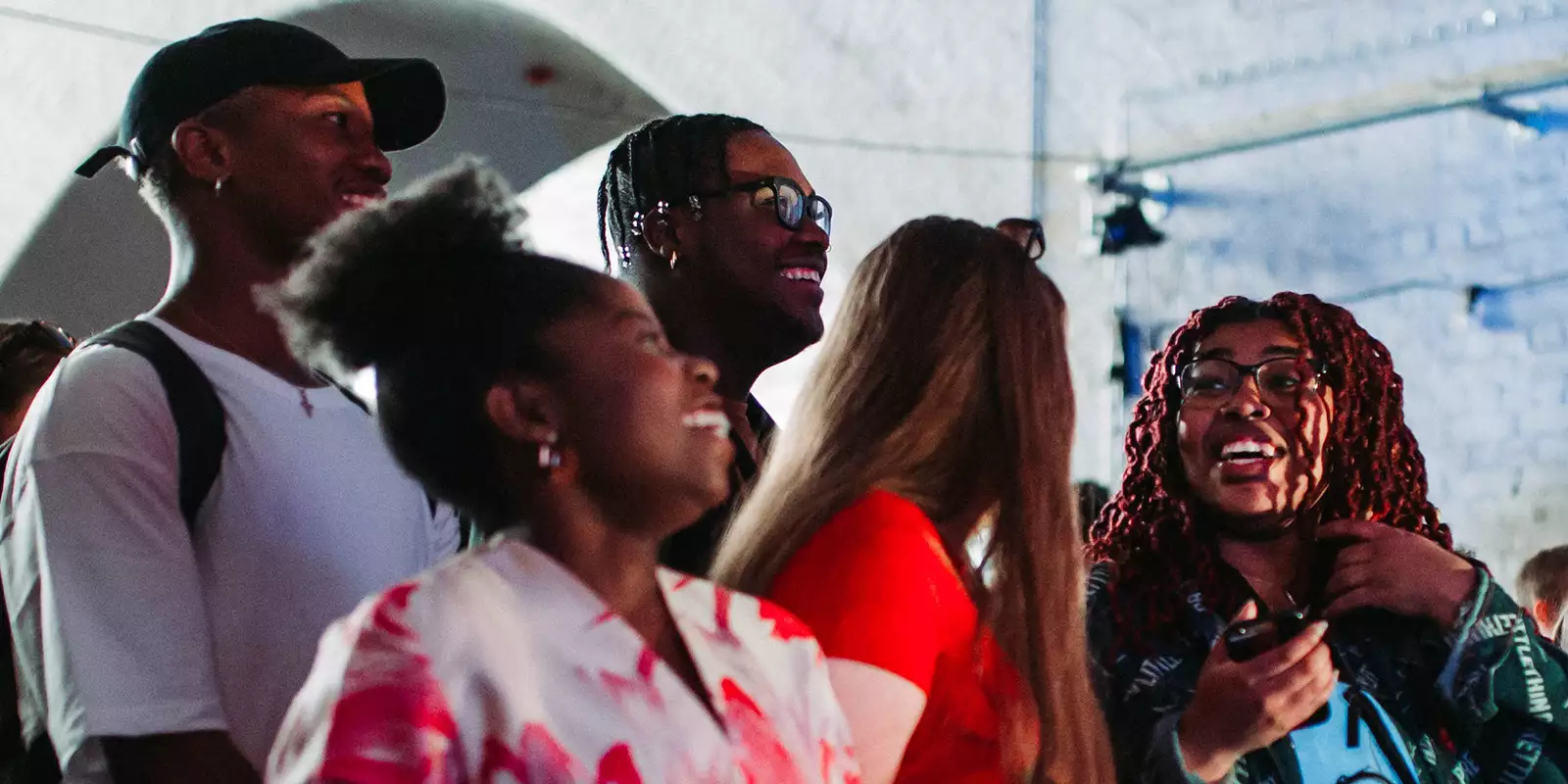 About
Neighbourhood Organisers are vital links between Factory International and the many communities of Greater Manchester. They are residents from Rochdale to Salford and Gorton to Wythenshawe, working within their own communities to connect and inspire.
They are passionate about people and want to help their local community get the most out of Factory International.
Supported by the Esmée Fairbairn Foundation, these paid roles are an integral part of the Factory International team.
Meet some of our MIF23 organisers!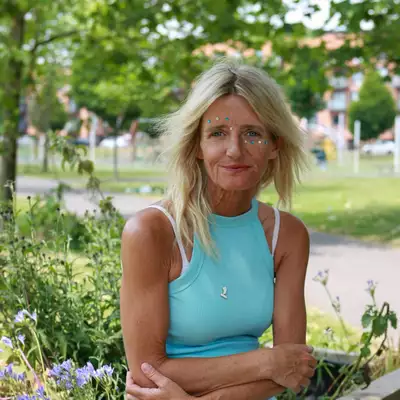 Keri Muldoon
Neighbourhood: Salford
I do a lot for people in Salford and Broughton, like raising funds to support people who might be struggling, and organising community activities and fun days. This year I won a Citizen of the Year award from Salford City Council.
Some of the community centres I used to visit as a kid gave me opportunities to go on trips and do activities that my parents couldn't afford. I now enjoy bringing those opportunities to people in my community and passing on what I know.
Before being a Neighbourhood Organiser, I knew nothing about Factory International or MIF. It's been great getting people involved and I like to challenge the organisation by being a voice for my community.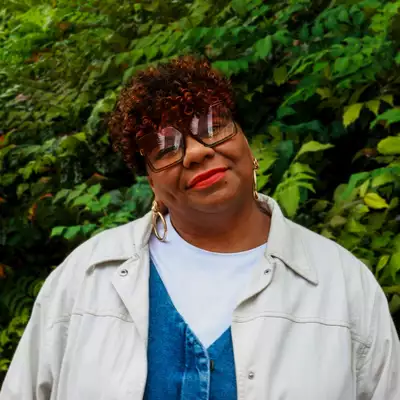 Rebecca Swarray
Neighbourhood: Salford 
I am a DJ, Producer, Curator and Artist. I work across Greater Manchester on various projects and programmes.
I love the unison and unity in my community; the way people come together, you can really feel this running through and it's really something special.
I engage with my community through creative arts and music, holding accessible events and outreach work. Creating opportunities for people from my communities is fundamental for me.
I'm excited to expand on my current connections and networks and be a real cultural ambassador - helping to connect people from different walks of life to the creative arts.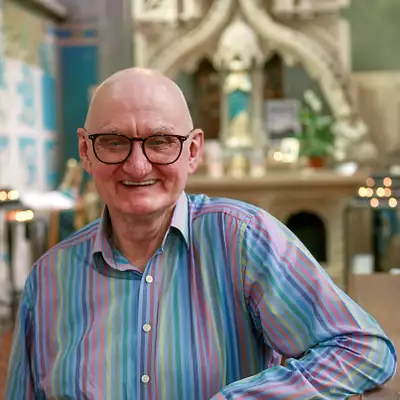 Alan Kinsey
Neighbourhood: Gorton, Abbey Hey & Clayton
When I came out of the army, I got a job in security, but I started going deaf and had to leave. So, I began getting involved with my community. My motto is: "Do a neighbour a favour", and I try to encourage that.
I organise activities at Gorton Mills, an over 50s complex. I also volunteer at the Science and Industry Museum, run a men's support group called Let's Talk About It Mate, and I'm well known in the local area for playing Santa Claus!
Being a Neighbourhood Organiser means that I'm meeting more people than ever before, and it allows me to connect with the diverse range of people in my local area and share opportunities.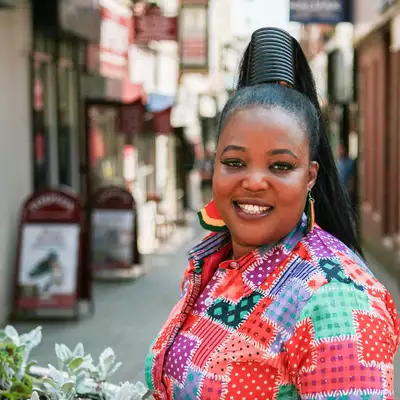 Nicky Iginla
Neighbourhood: Rochdale
I'm a minister, community connector, and leader. I'm also a proud mother, wife, and grandmother. My roots are in Nigeria, but I now call Rochdale home. One thing that makes Rochdale special is the way we support each other.
I'm the Founder and CEO of Caring and Sharing, a charitable organisation with a focus on providing support to the community. When I'm not working, I love to dance, sing, swim, and cook. I value new experiences and learning from others.
I had the honour of participating in Manchester International Festival a couple of years ago. It was incredible to see how much joy our refugee community felt when they received free tickets to attend the Festival. I'm also excited about the new building and the potential it holds.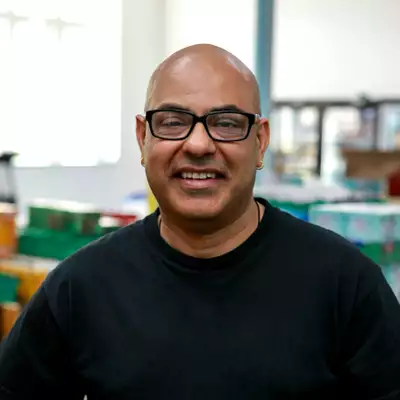 Shakar Hussain
Neighbourhood: Cheetam Hill & Crumpsall
I was born in Pakistan and came to the UK when I was 10 years old, and I've lived in Crumpsall for the last 20 years.
I've worked in various jobs, and I've always had a strong sense of community - finding ways to help people in my area by volunteering with local groups, charities, mosques and churches.
My wife and I started Rainbow Surprise 13 years ago. We put on a successful Christmas event to help struggling families, and from there, we continued to create community events with up to 4,000 people in attendance.
I like being able to share opportunities with my community through the Neighbourhood Organiser role. I enjoy spreading the word and introducing people to something new. I want to break barriers and bring people together.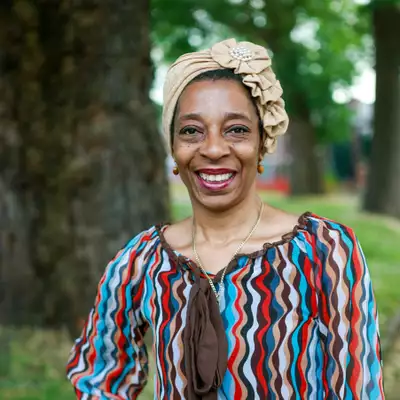 Erinma Bell
Neighbourhood: Whalley Range
I'm a British-born Nigerian raised in Moss Side, Manchester. I embrace my Nigerian heritage as identity is very important to me.
I work in staff training and development, and I'm also a community activist. I enjoy being creative; fashion is my passion. I enjoy making my own clothes and sometimes other people's. I run community sewing sessions, and I've been involved with radio for a long time. I currently run a community radio station called Radio Africana.
I like speaking up for people who don't have a voice, and I enjoy including people in things that they've never done before.
The Neighbourhood Organiser role gives me the freedom to work how I want to work. I like helping to push my community forward.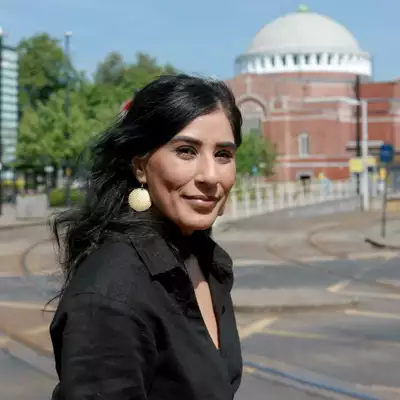 Bushra Sultana
Neighbourhood: Rochdale
I'm a South Asian woman from Rochdale. I love Rochdale, it's rich in history and heritage and that's why I choose to live and work here. We have a beautiful town hall that's reopening soon, and the cooperative was founded here.
I'm a visual artist and educator and have been a freelancer for the last 20 years. I'm currently a Creative Engagement Manager for Rochdale's Arts Council funded Creative People and Places Programme.
I'm inspired by travel and passionate about arts and culture. I enjoy connecting with the diverse community of Rochdale and the beautiful people that live here. I'm excited to get my community involved with all the different opportunities that are coming up at Factory International.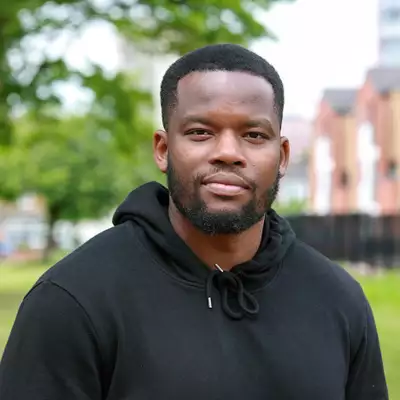 Gabriel Oyediwura
Neighbourhood: Longsight & Ardwick
I'm a youth worker, which has been my passion since I was a teenager. I do detached work, which involves being out and developing relationships with young people, parents, and various members of the community. I enjoy sports and run The Poetry Place, a poetry collective based in Manchester. I'm also a Factory International Fellow.
I love the caring and enthusiastic spirit of my community. Each year I host a barbeque and sports day in the local park, which is a nice opportunity for everyone to come together.
I like the freedom of the Neighbourhood Organiser role. It enables me to be creative in the ways that I promote opportunities at Factory International.