MIF Daily – Thursday 29 June
MIF23 has finally landed and we've got buckets of unmissable content
Ready to immerse yourself in the wonders of Manchester International Festival, but don't know where to start? MIF Daily is our guide to the festival. A daily round-up of the hottest events and content to help you navigate what's on.
We'll tell you what to read, watch, listen and do – all the good stuff. Have a quick scroll, discover a new artist, learn something new.
Like what you see? Discover more at Factory+
READ: Welcome to MIF23
A huge, warm welcome to MIF23. I hope you have a fantastic time experiencing extraordinary new work by artists from all around the world, as well as the great creative talent from our own city of Manchester over the coming weeks.
Whatever your interests and passions, I hope you will find many moments of inspiration and joy. You can explore the streets of the city hunting for art; experience performances that interrogate the key issues of our time; or simply take in the wonder of something completely new. The festival is full of brand new work that has been made and premiered here in Manchester. Every show is very different and each artist provides a unique way of looking at the world.
This festival also has a special significance for us because it's the first time you'll get a preview of our new home. Aviva Studios is one of the most extraordinary new cultural buildings of recent times. It's a vast and truly flexible space where artists can explore their boldest ideas, where great musicians from all over the globe will perform, and where communities and artists from Manchester can gather and explore new possibilities.
One of the centrepieces of this year's festival, Yayoi Kusama's beautiful – and enormous – exhibition, You, Me and the Balloons will fill the vast Aviva Studios warehouse. Meanwhile, some extraordinary musicians will step onto our new stage. Outside, Festival Square – always the heart of MIF – is taking over the banks of the River Irwell with a programme of free gigs and more.
So, if you're a long-term MIF fan, welcome back to a particularly exciting year. And if you've never been to MIF before, do come along and join the fun. There'll be joy, excitement and always lots to talk about.
– John McGrath, Artistic Director & Chief Executive, Factory International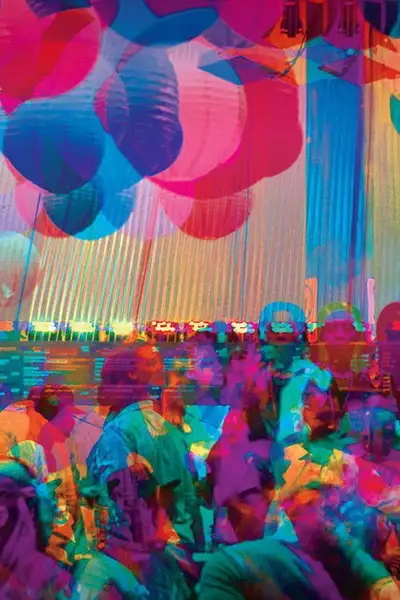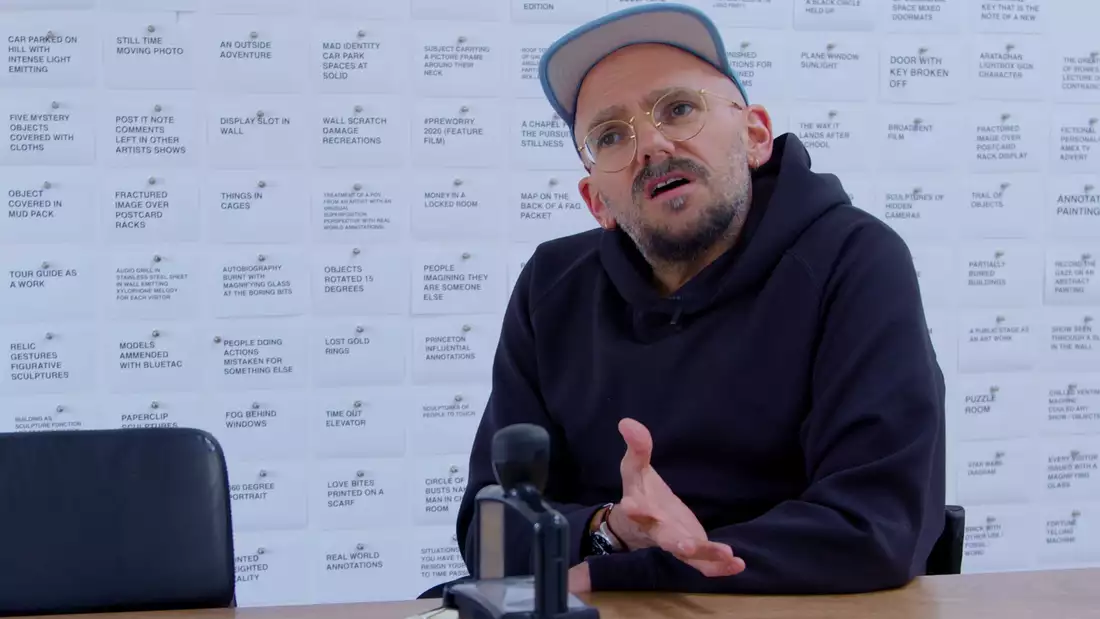 WATCH
Artist Ryan Gander is taking over the city this festival with his latest work The Find. Hundreds of thousands of coins are hiding in plain sight across Manchester waiting for you to find them.
Before you join the quest, watch Ryan Gander | In the Studio and get to know the life, work and mind behind one of MIF23's most inventive exhibitions. Our exclusive interview with Ryan takes you inside his Suffolk studio and through his creative practice in just eight minutes – perfect for your lunch break.
Once you've watched, it's time to go out and explore The Find.
LISTEN
Find out in our brand-new podcast Dream Space – hosted by the fabulous Gemma Cairney. It's fun, a bit weird, and a great way to get to know some festival favourites. Our first guest is the phenomenal Maxine Peake, who is starring in an adaption of Kay Dick's rediscovered masterpiece They. Get lost in Maxine's wonderfully bizarre and witchy imagination.
Listen on Apple Podcasts, Spotify, Amazon Music and Google Podcasts.
What does art have the power or potential to do, when we allow ourselves to dream?


DO
Celebrate the opening of MIF23 with a trip to Mayfield Park, where artist Risham Syed is bringing communities together through the gift of water.
Drawing on ancient practices and river rituals from South Asian culture, Each Tiny Drop invites you to collect water specially transported from the Soan River in Pakistan and steward it into the River Medlock. And it's all free.
Join from 6pm for a calming start to the festival. We promise it's non-stop from here.