Economics the Blockbuster: It's Not Business as Usual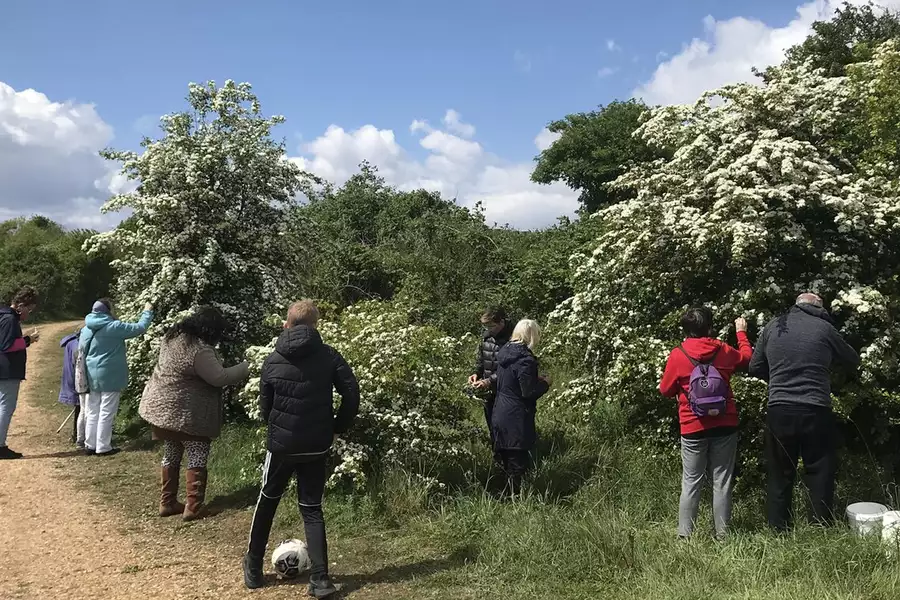 30 Jun - 22 Oct 2023

10am - 5pm
Thursdays open until 9pm.
Closed on Mondays
Accessibility features available for this event: Wheelchair Access Assistive Hearing
Exploring new ways of being, working and doing business.
How can artists reimagine and disrupt conventional ideas of value, ownership, trade and economy?
How might artists inspire us to practice our economic life more equitably, radically and sustainably?
Economics the Blockbuster presents a selection of extraordinary art projects that operate as real world economic systems. Together they propose new ways of 'doing business', driven by the needs and concerns of the communities in which they are created.
Economy includes many things, from the exchange of gifts to caring for others, building trust and sustaining the environment. It happens not only in factories, shops or offices, but in parks, on the streets and in museums. Building on the Whitworth's on-going commitment to being a useful museum driven by a civic purpose, this project addresses economics as a social and financial set of relations that we all take part in.
From a community-led drinks company to an art collective reclaiming plantation land, the exhibition includes new artist commissions, merchandise with a purpose, business collaborations and a live programme.
Bringing together existing and new works, the exhibition draws on global strategies explored by artists and arts organisations including: Association de Arte Útil, Cercle d'Art des Travailleurs de Plantation Congolaise (CATPC) and Renzo Martens, Company Drinks, Goldin+Senneby, Kathrin Böhm and Kuba Szreder (Centre for Plausible Economies), lumbung Kios, Owen Griffiths and Alessandra Saviotti, Rosalie Schweiker, The Alternative School of Economics and Tŷ Pawb.
Responding directly to the failures and limits of current systems, Economics the Blockbuster creates ideas for other ways of being.
The Whitworth are running a number of live events to celebrate Economics the Blockbuster which you can find out more about here.
Image: Members and regular pickers of Company Drinks, a community-driven drinks business, forage for hawthorn at Eastbrookend Country Park in Dagenham, East London/Essex. Photo courtesy of Company Drinks
Credits
A project by the Whitworth, The University of Manchester.
Access Information
The full address of the venue is The Whitworth, The University of Manchester, Oxford Road, Manchester, M15 6ER
What3words:
snows.moon.quarrel.
The main entrance for The Whitworth is in front of the building. There is ramped and stepped access at this entrance and the doors open automatically.
The building also has an entrance located at the rear of the building. There is step free access at this entrance.
No doors inside the building have to be opened manually and there is step free access throughout the majority of the building, via lift. Wheelchairs are available for public use.
More information can be found on the Whitworth's AccessAble guide.
Accessible toilets are available at The Whitworth. They are located in the shop (left on entering the via the main entrance), and on the lower ground floor (on the Oxford Road side) – access to these toilets is by lift.
Assisted toilets facilities are also available.
Assistance Dogs are welcome in the gallery.
The Main reception is equipped with a portable hearing loop.
The Grand Hall, which hosts conferences, talks, and workshops is fitted with hearing loops.
Further information about accessibility can be found on The Whitworths website
Travel Information
Manchester Oxford Road train station: 1.1 miles
St Peter's Square tram: 1.4 miles
From the stations you can take a bus or a short taxi ride to The Whitworth.
Click on the links above to find detailed access information for each station.
The 15, 41, 42, 43, 140 , 141, 142 and 143, 147 buses stop near The Whitworth.
Ask for the bus stop nearest to Manchester Royal Infirmary on Oxford Road (this is opposite The Whitworth).
There are eight bike parking spaces at the gallery and 12 spaces on Denmark Street, Manchester M13 9WG
Denmark Road is directly adjacent to the gallery and has step-free access to both the Park Side and Oxford Road entrances. There are a total of 5 disabled bays, 9 spaces for car/bus drop-off and 7 double yellow line areas, which can be used by blue badge holders along Denmark Road.
Find more information in The Whitworth's Getting here section
Parkside Entrance: 3 gallery-designated disabled bays are directly beside the park entrance along Denmark road. A short step-free path from the park gates leads you to the Parkside entrance.
Oxford Road Entrance: There are an additional 2 disabled bays further along on Denmark Road for the surrounding buildings. If using these you can enter through the main gates (across the bicycle lanes) and up shallow gradient ramps leading to the main automatic doors, which open inwards.
If you need any assistance when arriving, please contact the Whitworth's Visitor Team on 0161 275 7450.
Nearest car park Cecil Street (M15 6GD) – 0.3 miles distance from The Whitworth