MIF Daily – Sunday 2 July
Enjoy a lazy Sunday exploring Manchester's Northern Quarter and head behind the scenes of Kimber Lee's award-winning untitled f*ck m*ss s**gon play
Ready to immerse yourself in the wonders of Manchester International Festival, but don't know where to start? MIF Daily is our guide to the festival. A daily round-up of the hottest events and content to help you navigate what's on.
We'll tell you what to read, watch, listen and do – all the good stuff. Have a quick scroll, discover a new artist, learn something new.
Like what you see? Discover more at Factory+
WATCH
untitled f*ck m*ss s**gon play is shattering lifetimes of Asian stereotypes over at The Royal Exchange. Winner of the Bruntwood Prize for Playwriting, this is a world premiere you don't want to miss.
We sat down with award-winning New York playwright Kimber Lee to discuss the inspiration for her play – and the role of humour and satire in telling this story.
'All of my plays, no matter how serious or whatever, there's always humour because I just find it a vital part of presenting fully dimensional human experiences'
READ
Today, we're reading Annabel Nugent's interview with Mei Mac in the Independent.
Mei plays the protagonist Kim, who is stuck living repeating stereotypes.
Here, she discusses Miss Saigon, performing Shakespeare and stereotypes in the wider theatre industry.
Annabel Nugent | Mei Mac: 'It is society's disease to oversexualise and dehumanise Asian women'
Kimber Lee has had enough of your tired narratives.

Premiering at @rxtheatre for #MIF23, the award-winning playwright upends lifetimes of Asian stereotypes in hilarious fashion in the sharply comic and endlessly charming untitled f*ck m*ss s**gon play. pic.twitter.com/8HFCyBhpYy

— Factory International (@factoryintl) June 27, 2023
LISTEN
Can't get enough of Festival Square? Listen to our specially curated Festival Square playlist for a look at the joy to come.
It's jampacked with festival favourites from The Orielles to Dutch Uncles and Nakhane – plus some exciting new names taking Manchester by storm.
Check out today's line-up here.
DO
Sundays are for getting up late, drinking too much coffee and wandering around a pretty neighbourhood.
Head to Manchester's Northern Quarter, where artist Ryan Gander has hidden thousands of coins as part of his latest work The Find.
Afterwards, restock your bookshelves at our favourite LGBTQ+ bookshop Queer Lit.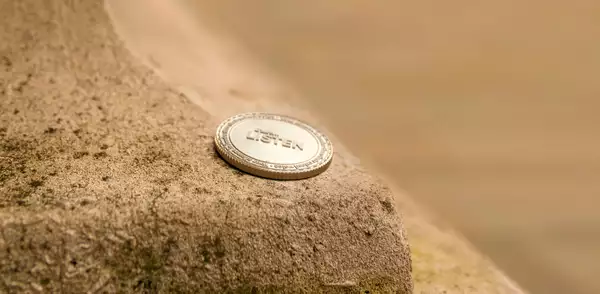 Snaps from The Find