Ryan Gander: Intervention Space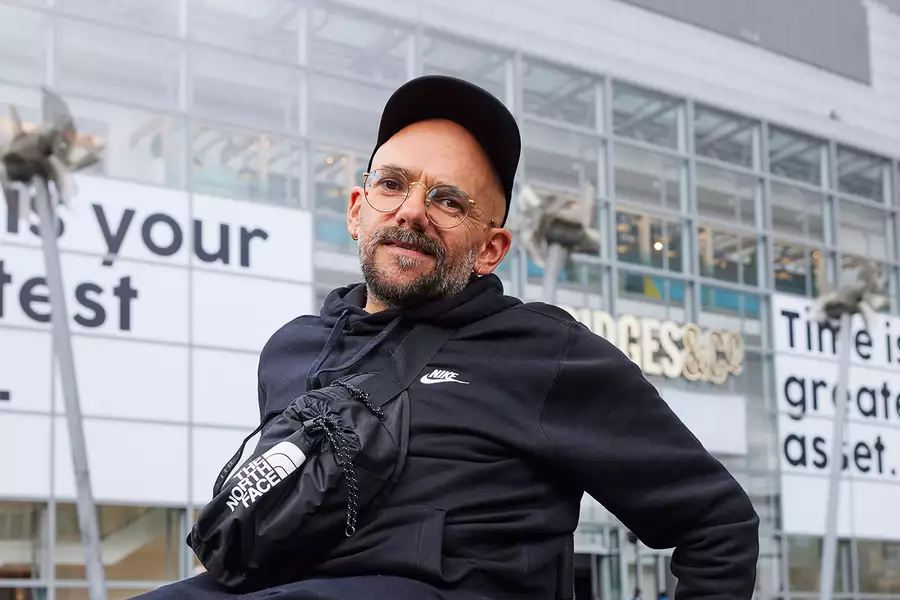 28 Jun - 16 Jul 2023
Selfridges, 1 Exchange Square, Manchester, M3 1BD
Accessibility features available for this event: Wheelchair Access
Ryan Gander extended his playful invitation to Manchester in this intervention – complete with a vending machine of unique artworks.
"What is it to put a price on an object? Is a £10 note even worth the paper it's printed on? Is time not our greatest asset?"
Ryan Gander's Intervention Space explored all of the above and more. Popping up at Selfridges Manchester Exchange during MIF23, the space was an extension of Ryan's Festival project, The Find.
Hiding hundreds of thousands of coins across the city centre and beyond for all to discover and keep as collectible art, The Find was an invitation to look – and think – a little harder in our day-to-day life. Both playful and thought-provoking, phrases featured on the coins inspired different reactions; a call to action or a pause for contemplation.
This intervention at Selfridges Manchester Exchange brought together posters plastered with phrases from The Find, as well as one of the Ryan's famous vending machines. Displaying stones and pebbles formed over thousands of years – which you can also buy – the sculptural work raised questions about how and why we value certain objects.
Unearthing questions about meaning, currency and time, together The Find and Intervention Space invited reflection – while also encouraging us to explore the art of playfulness and pay closer attention to the world around us.
Photo: David Levene
All proceeds from items sold in the vending machine went towards the Artist Development programme at Factory International.
Access information
There is step-free access to all areas of the venue, with lift access into Selfridges Manchester from the Basement Car Park. All of the ground floor entrances are step-free and wheelchair accessible. There is also access into the store from the 1st floor of the Arndale Centre.
The entrance to the store in Exchange Square will be marked with Ryan Gander slogan flyposters, and Ryan Gander's vending machine sculpture will be located in the centre of the walkway between the two windows. The vending machine is a sculpture, but you can use it if you would like to.
Accessible toilets are available on levels LG and 2.
The nearest Changing Place facility to Selfridges is located inside the Arndale Centre, in the lower mall, opposite Shopmobility. Access to the Changing Place is by RADAR key or by pressing the intercom to Security Control. It is open in line with the opening hours of the Arndale Centre.