Creative Life Lessons from Yayoi Kusama
What can we learn from Yayoi Kusama's phenomenal career?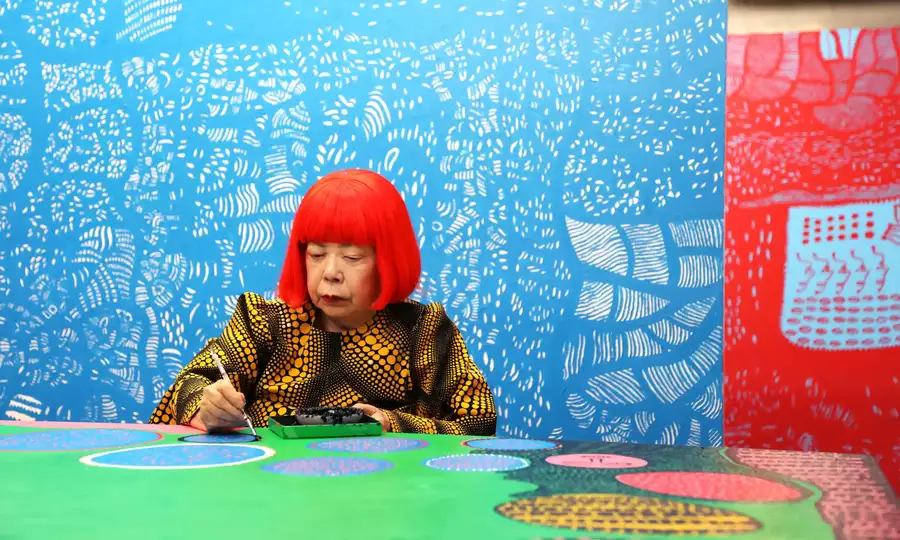 Lead image: Yayoi Kusama at work in her studio, in front of her paintingThe Moving Moment When I Went to the Universe.©YAYOI KUSAMA
Starting out in the creative industry can feel overwhelming. Sometimes some guidance from one of the greats is just what you need.
With a lifetime of spectacular achievements under her belt, Yayoi Kusama has seen it all – from wartime Japan to the dizzying heights of 1960s New York counterculture and contemporary international acclaim. Pushing through a difficult childhood and a Western-centric, male-dominated art world, Kusama has worked relentlessly to become the global phenomenon she is today. Yayoi Kusama: You, Me and the Balloons is the artist's latest exhibition in a truly remarkable career.
To celebrate, we've put together six creative life lessons from Yayoi Kusama. Have a read and learn from one of the world's most iconic artists.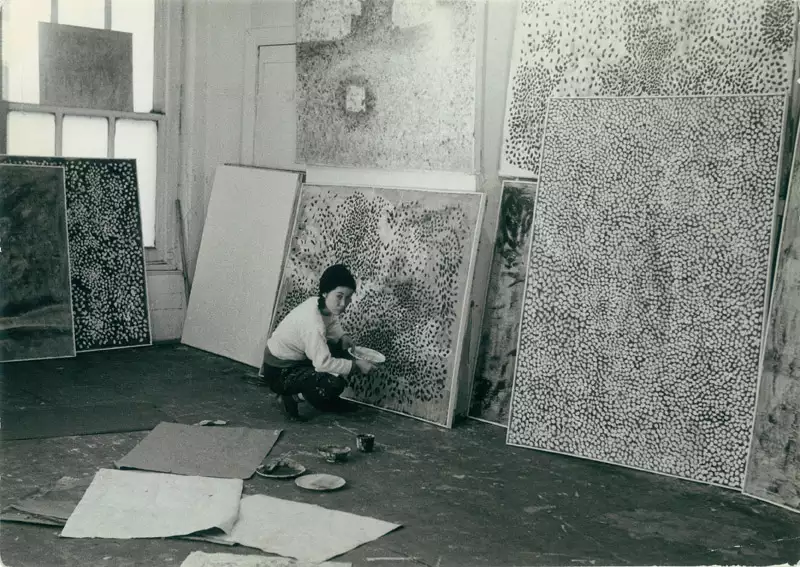 1. Develop your own style and motif
Kusama's iconic polka dots pervade her art and cover her body, making her work instantly recognisable in galleries around the world. The polka dot motif has been central to her practice since the 1960s and reflects her wider interest in infinity, eternity and the universe. 'Our earth is only one polka dot among a million stars in the cosmos', she has written.[i]
Most successful artists in history have a recognisable style or motif – think of The Beatles singing 'Yeah! Yeah! Yeah!' or Van Gogh's sunflowers. Crafting a signature style and motif helps build a cohesive body of work and provides a starting point for experimentation.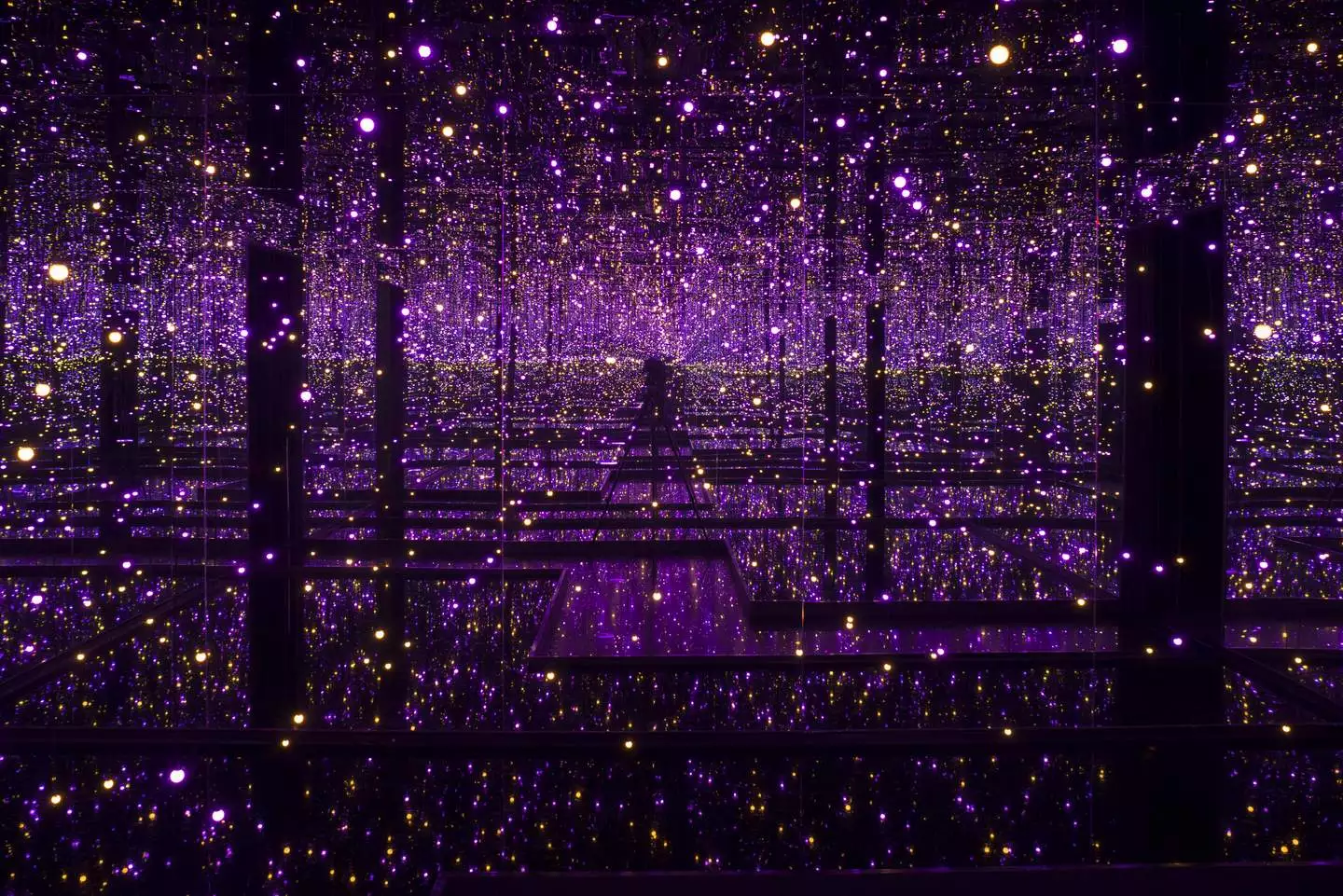 2. Experiment with different mediums and outputs
Kusama has been experimenting with art for most of her life. Not content with just a paint and paintbrush, she has pushed the boundaries of art with inflatable artworks and large-scale, immersive environments.
Over the course of her career, she has experimented with different mediums including fashion, performance, art, sculpture and film – using her signature motifs to create continuity across her work. Her unique style blends aspects of surrealism, minimalism, abstract expressionism and Pop Art.
Kusama's immense success can be attributed to her willingness to experiment. Don't be afraid of failure. Sometimes the best creative decisions happen that way.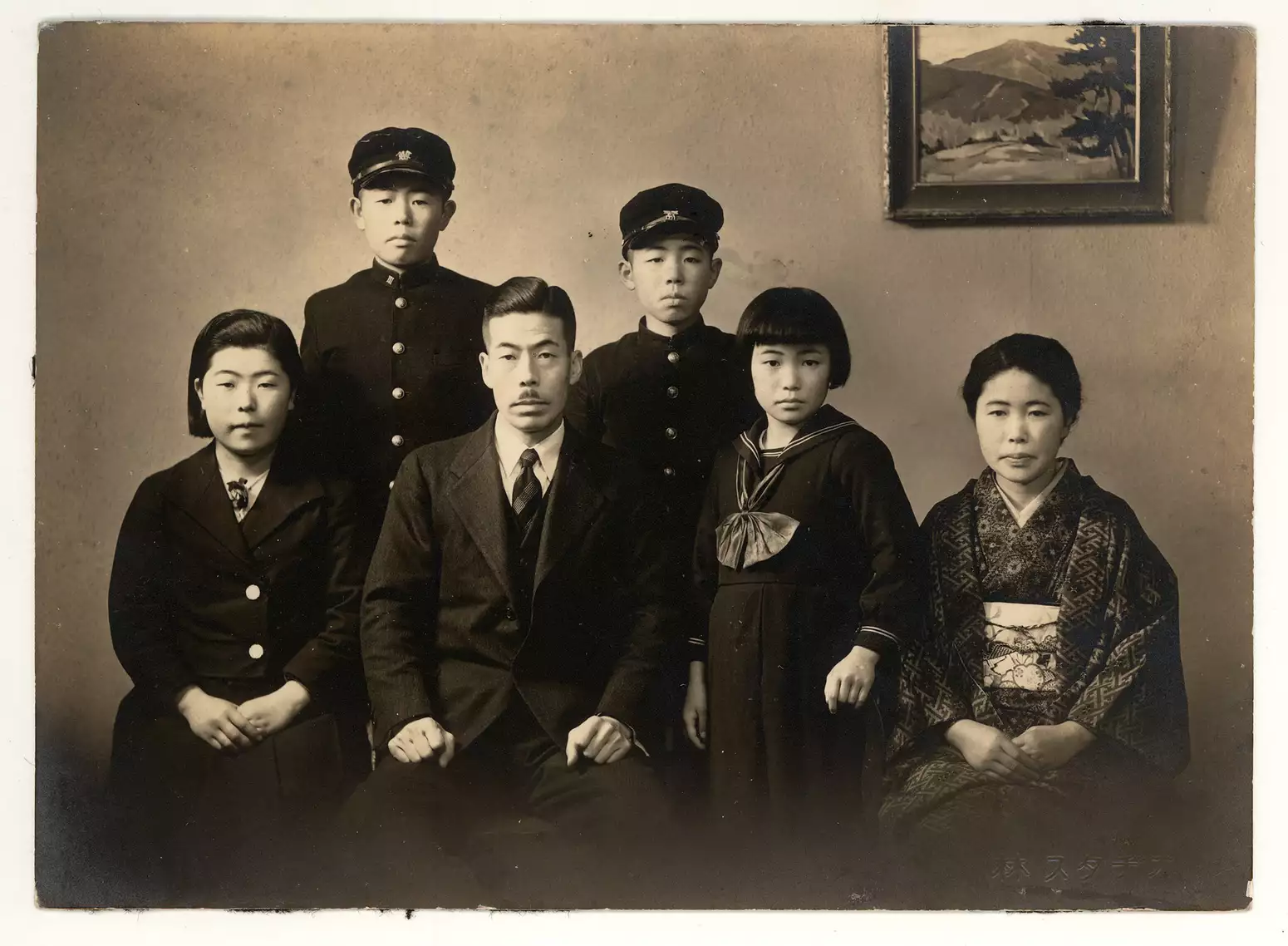 3. Don't let anyone hold you back
As a child in wartime Japan, Kusama turned to art as a form of therapy. Her socially conservative family disapproved – particularly her mother, who did not understand her mental illnesses or desire to be an artist. Later, when she returned to Japan after living in New York, Kusama was marginalised by a Western-centric, male-dominated art establishment. Throughout her life, she has had to prove her worth to others.
Kusama's difficult experience is a reminder to persevere and believe in yourself. It is vital to surround yourself with a supportive group of family, friends or fellow artists.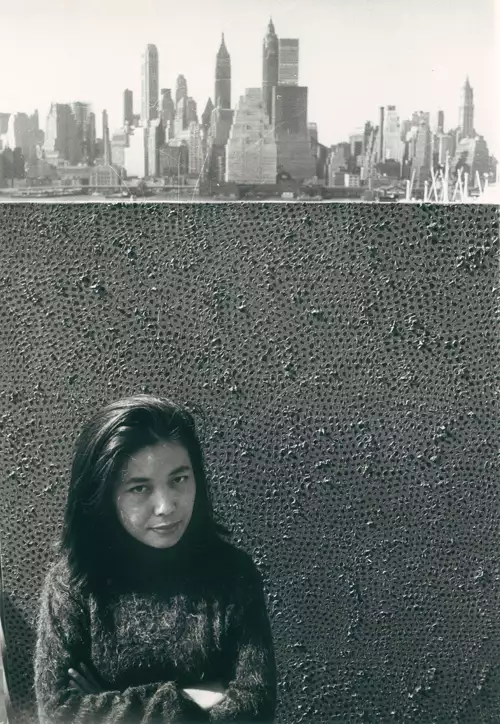 4. Make connections
In 1955, Kusama began corresponding with George O'Keeffe, who encouraged her to leave Japan for New York. The city was bursting with experimentation, the centre of the Pop Art movement and a melting pot of creative talent. Kusama arrived in 1958 and quickly established herself as a key member of the avant-garde counterculture, connecting with fellow artists Joseph Cornell and Donald Judd.
Kusama has discussed her role as an outsider and its influence on her work. However, her experience in New York shows the importance of connections – especially when starting out. Why not channel Kusama and contact one of your idols?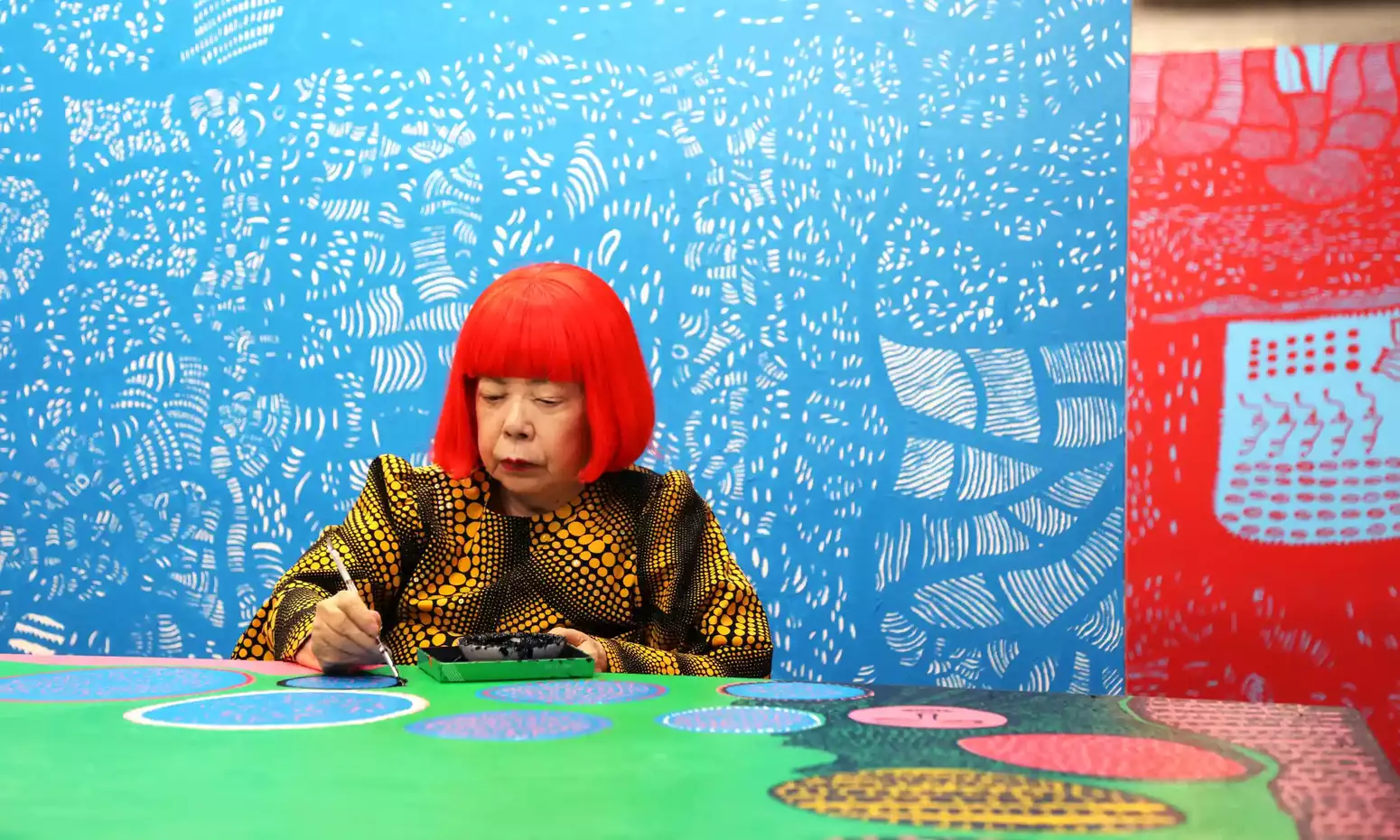 5. Stand for something
Kusama's experience as a child in wartime Japan led to a strong anti-war conscience. In 1960s New York, she staged demonstrations against the Vietnam War, using art as a form of peaceful activism. Kusama's fight against the male-dominated art world has inspired many feminist interpretations of her work.
Kusama is also a fierce defender of LGBTQ+ rights and advocate for mental health awareness. Her progressive views on mental health and art as therapy were years ahead of their time.
Whether your art is directly political or not, recognise that you have a voice and use it to help others.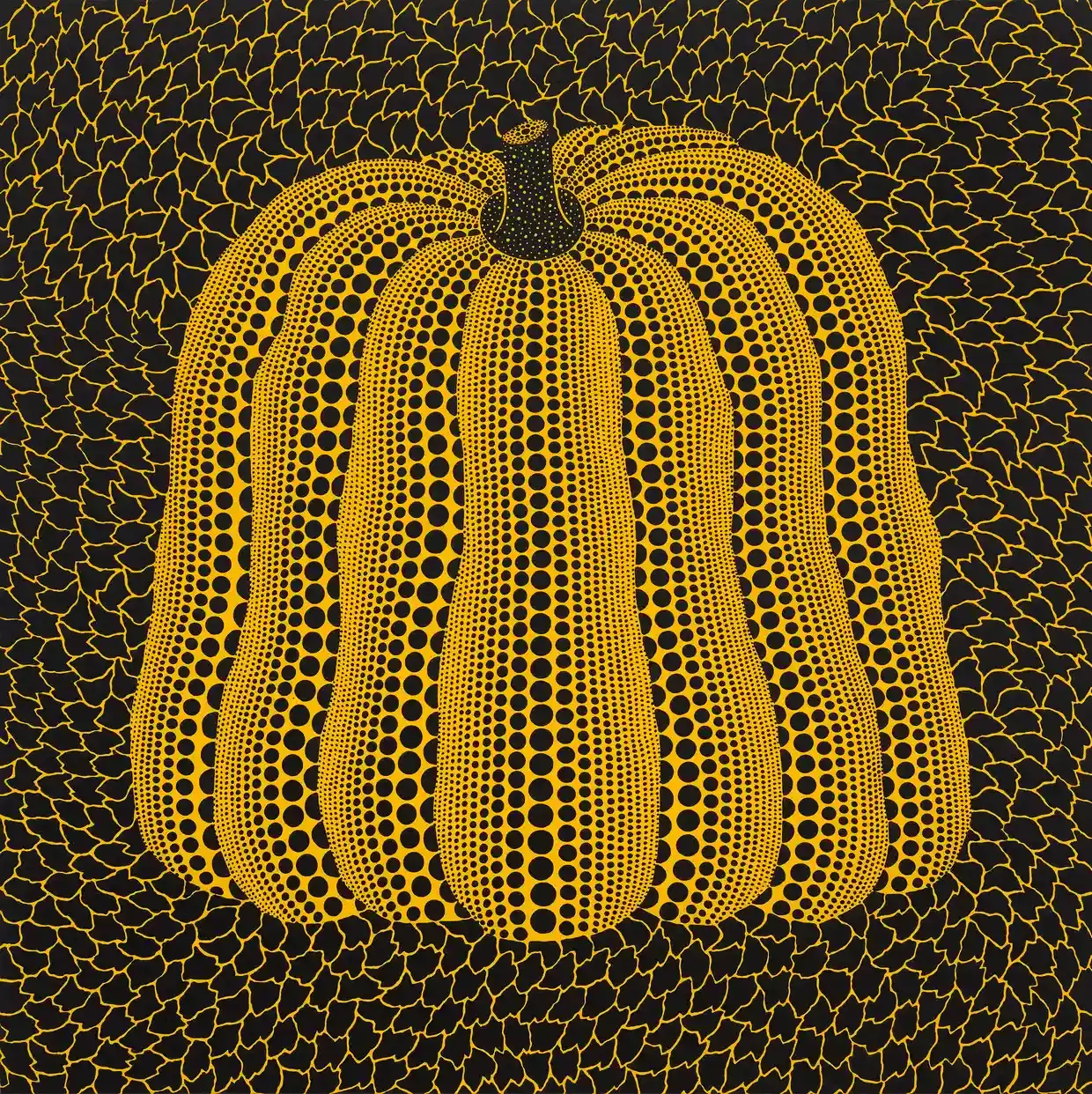 6. Embrace the everyday
Kusama grew up on a plant nursery and seed farm. The natural world is one of her greatest influences – her iconic polka dots may have been inspired by seeds – and led to a fascination with both the universe and the everyday. Pumpkins are another popular motif in Kusama's work. Like the polka dots, the pumpkin motif originated in childhood and is another example of how Kusama elevated humble, everyday objects through her art. She has said, 'What appealed to me most was the pumpkin's general unpretentiousness'.[ii]
Stuck for inspiration? Talk a walk outside and really look at what you see.
Yayoi Kusama brings her largest-ever immersive environment to Manchester. You, Me and the Balloons runs from 30 June to 28 August 2023. Find out more and book your ticket here. Factory International have worked with Manchester-based artists Princess Arinola Adegbite and Venessa Scott, to share some creative activities, including collage and poetry writing, which highlight key themes of Kusama's work – you can discover these here.
References
[i] Kusama, Y. (2002). Infinity Net: The Autobiography of Yayoi Kusama. Tate Publishing.
[ii] Ibid.