R.O.S.E: Sharon Eyal, Gai Behar and Young with Ben UFO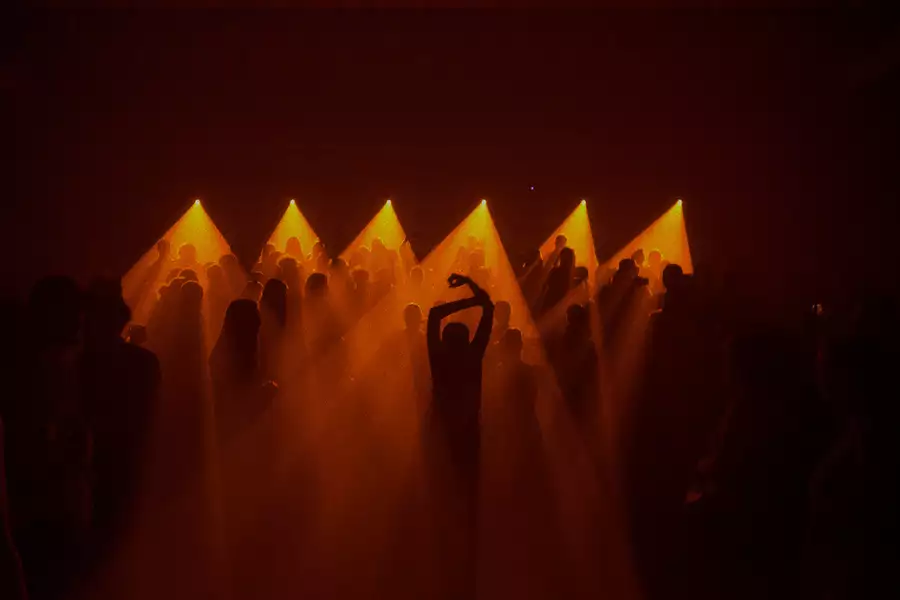 13 - 16 Jul 2023
New Century Hall, 34 Hanover Street, Manchester M4 4AH
Event Guidance: Standing Event, Age: 14+, Under 16s must be accompanied by an adult aged 18+
Running time: 2.5 hours approx.

Accessibility features available for this event: Wheelchair Access
Celebrating the freedom, energy and intimacy that run through club culture and dance.
Choreographer Sharon Eyal, Gai Behar and London-based record label Young came together to present a night of dance and music.
Hosted in Manchester's iconic New Century Hall night club, R.O.S.E brought the dark hedonism of Sharon Eyal's choreography and artistry of her dancers off the stage and onto the dancefloor.
The evening featured new music curated by Young. Club culture icon Ben UFO DJed throughout, playing for both the dancers during performances and the audience between.
R.O.S.E was for everyone – an invitation to watch, to dance, to come together on the floor. Whether you were a club kid who wanted their first taste of Eyal's magic or a dance fan wanting to experience performance up close.
R.O.S.E was a collaboration between Sharon Eyal, an award-winning choreographer, and her artistic director and long-term collaborator Gai Behar, and the London-based multi-arts and record label Young, founded by Caius Pawson.
Sharon Eyal is known the world-over for her intoxicating and boundary-blurring choreography, while Young are long-time collaborators of MIF. Young artists have provided unforgettable MIF moments over the years; from The xx performing 18 intimate shows at a secret location throughout MIF13 to FKA twigs inviting fans behind the scenes of her MIF15 show – and from Jamie xx composing the score for MIF15's highly-acclaimed Tree of Codes and Sampha playing an intimate sell-out gig at MIF17.
Image: Jurga Ramonaite
Images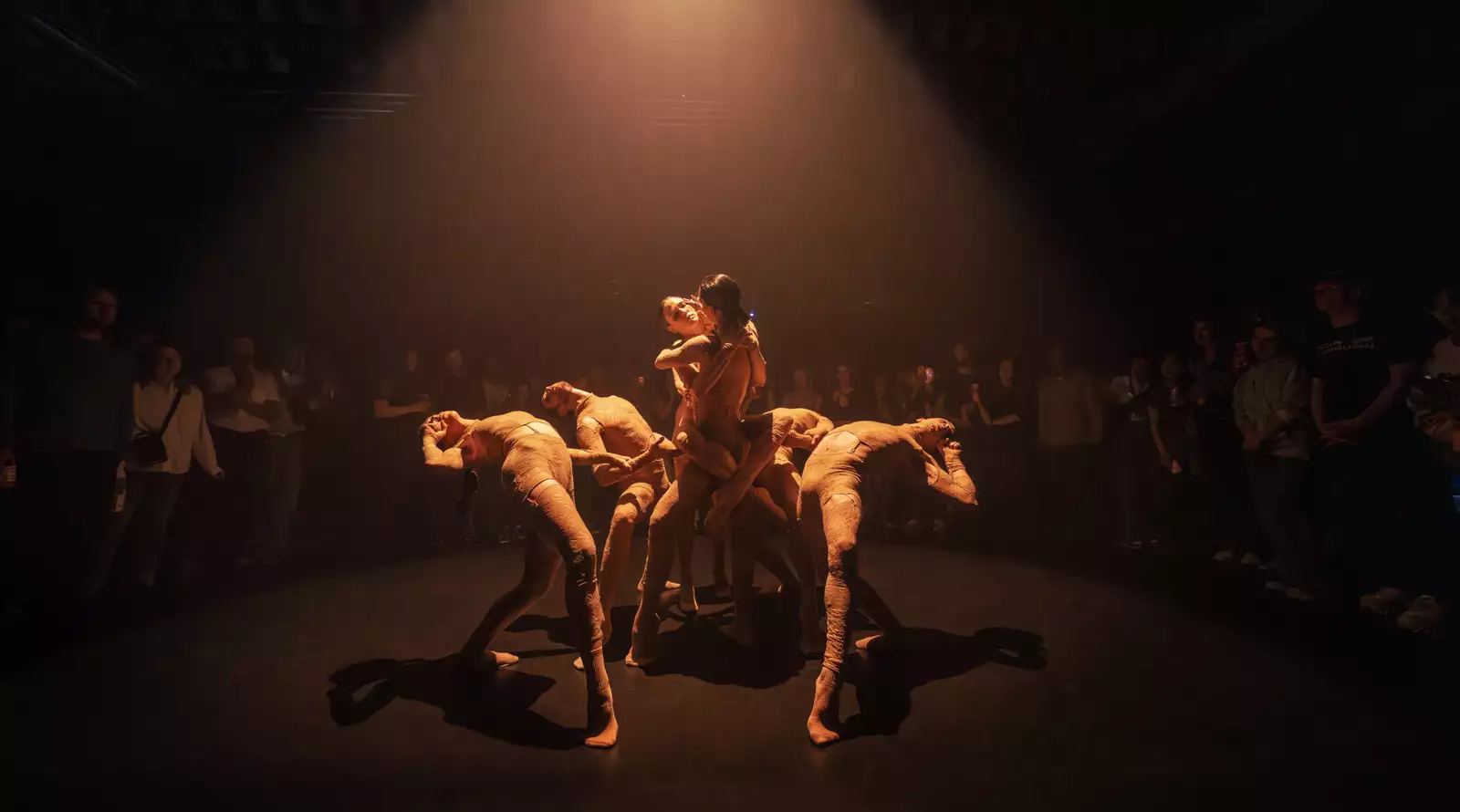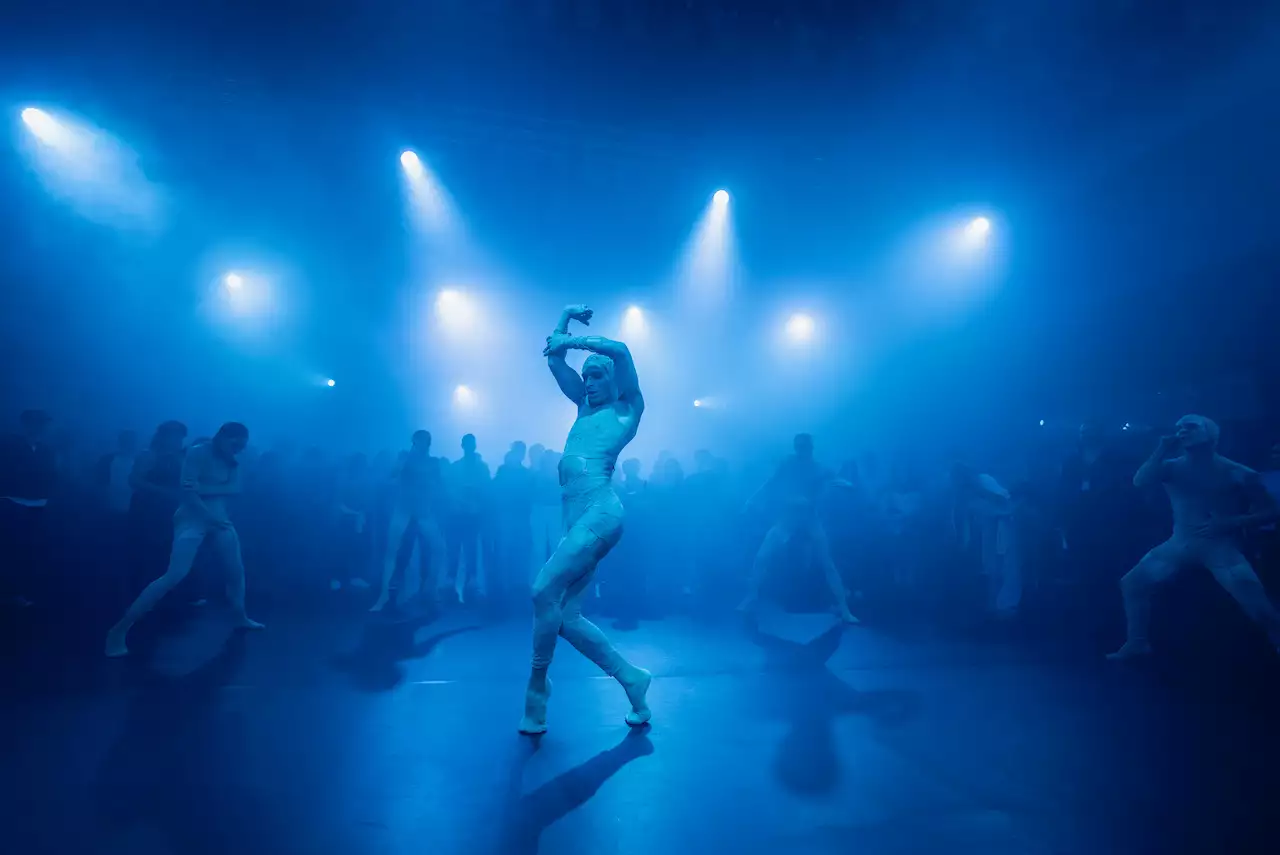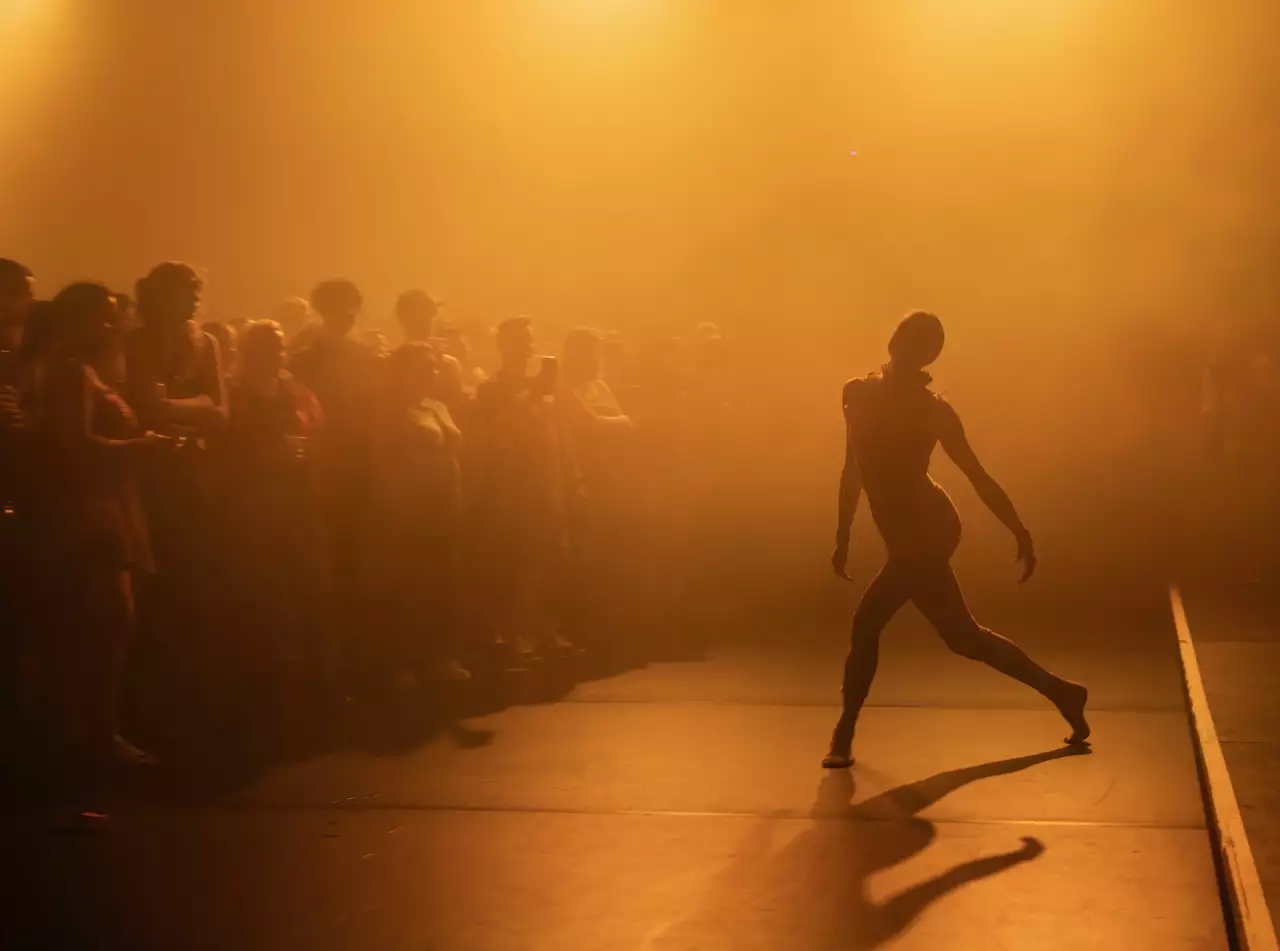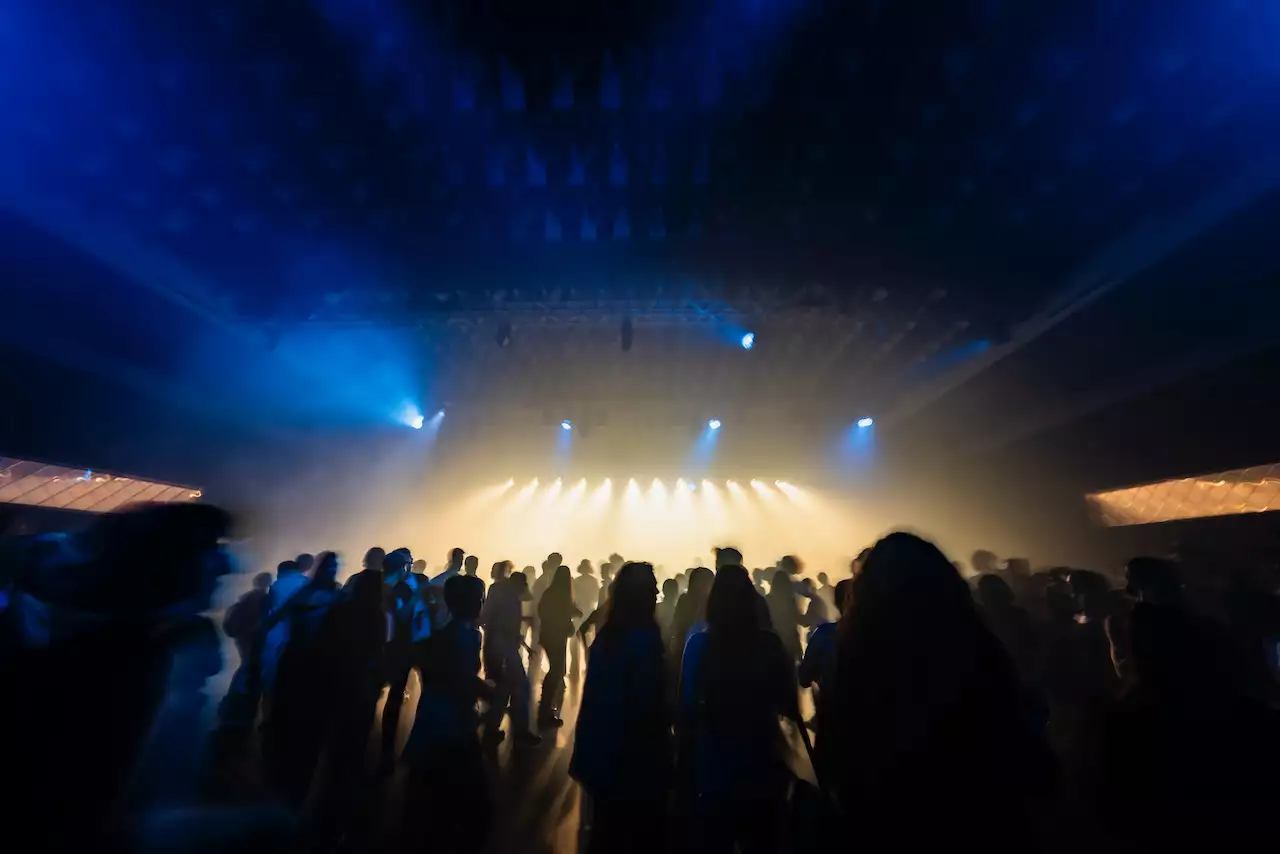 Sharon Eyal takes thrilling choreo to the club
Credits
Commissioned by Factory International, Park Avenue Armory and Sadler's Wells.
Produced by Factory International for Manchester International Festival.
Access Information
The full address of the venue is New Century, 34 Hanover St, Manchester M4 4AH
what3words is:
edit.zealous.closes.
New Century Hall is located on the first floor of the building, above New Century. There is step-free access to all areas of the venue, with lift access from the main entrance up to New Century Hall.
Those who preferred to use the step-free route to New Century Hall were encouraged to ask a member of our Front of House team when their ticket was scanned, as the main audience route into the hall for R.O.S.E. had a lot of steps to navigate.
The main hall's event space is all on one level. For R.O.S.E there were be tiered steps around three sides of the room for people to stand and sit on during the event. Towards the back of this structure on the left of the hall as you came in from the step-free route, there was a dedicated access area with wheelchair space, and chairs with backs for anyone who needed to sit down for access reasons. This area was reached by ramp, and our Front of House and volunteer teams were able to show you where to go when you arrived. There was an access steward on the platform who could assist if you wanted to move around the space or get drinks during the evening.
There were low light levels in New Century Hall during this event. When you entered the performance space, it could be quite dark – and if you followed the main audience route, you needed to navigate some shallow steps immediately as you came in. If you preferred to follow the step-free route via the lift from the main entrance, our Front of House and Volunteer team at the main entrance were able to show you where to go.
The bar inside New Century Hall does not have a lowered accessible service point. However, bar staff were happy to assist you if you were unable to use the full height bar. There was also an access steward stationed in the access area who could assist anyone wanting to order drinks. Bar staff would check in periodically at the access area to take drink orders.
There are three accessible toilets in the venue – one on the ground floor by the entrance, and two on the first level by the event space.
No audio description was planned for this event.
Guide Dogs are permitted to enter the venue, but New Century Hall asks that you let them know ahead of time if you are intending to bring a Guide Dog. You can contact the venue on 0161 552 6719 or by emailing hello@newcenturymcr.com.
This was a dance-led performance, and there was no spoken narrative in the show. No captioning was planned for this event.
This was a dance-led performance, and there was no spoken narrative in the show. No BSL interpretation was planned for this event.
No relaxed performances were planned for this event – but you were free to leave and re-enter the performance space as you liked throughout the event. There is no dedicated quiet space at New Century, but if you needed to take some time out, you were able to use the New Century Kitchen area, and the outdoor space around Sadler's Yard.
Further information about accessibility can be found on the New Century Hall website
Travel Information
The closest stations are:
Manchester Victoria Railway Station: 0.1 miles (There is step-free access around the whole station, with lift access between platforms 3-6 and ramp access to Manchester Victoria Metrolink stop).
Manchester Victoria Metrolink: 0.1 miles (has step-free ramped access to the platforms).
Exchange Square Metrolink: 0.3 miles (has step-free ramped access to the platforms).
There are 28 bike parking spaces on Dantzic St, Manchester M4 2AH
The closest accessible parking is Shudehill Car Park (M4 4AF, entrance via Riga St) which has 7 accessible bays for Blue Badge holders. These are located by the ramped exit to the street, approximately 0.2 miles from New Century.