Modelling Queer Utopias: A Blueprint for a Future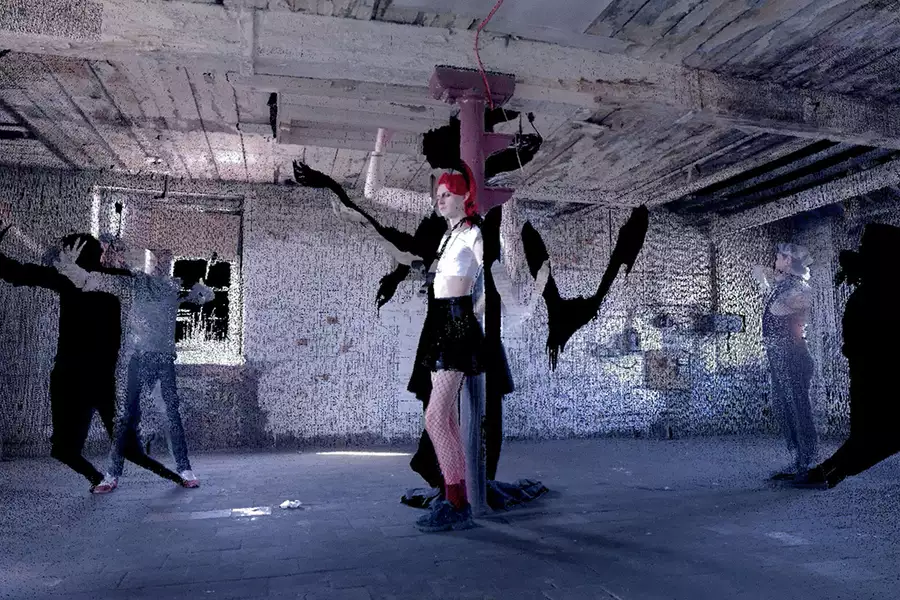 James Street, Salford, M3 5HW
Age Guidance: 16+
Running time: 90 minutes.

Accessibility features available for this event: BSL Interpreting Wheelchair Access
For MIF23, our friends at Islington Mill invited you to explore new ways of living and working together. Go behind the scenes on a tour of their redeveloped building and encounter the creative practices and processes forming their queer utopia.
From me to me. From me to you. Can a letter to a past-self create the conditions for a future utopia? Could a set of instructions for how to feed the cat become a revolution? Will an invitation to a meal feed a radical new future?
From conversations with younger selves, remembering the moments when... to tracing lives that have been charged and changed by unexpected interactions.
For a quarter of a century, people at Islington Mill have been exploring queer utopias – holding provocative, fizzy, chaotic and caring spaces where people make creativity their lives.
Before a name, a space, or even a conception, a dream became ambition, and a journey began.
For MIF23, Islington Mill invited you to join them in creating something incomprehensible and new. Try it on. See if it fits.
Credits
Produced by Islington Mill in association with Factory International for Manchester International Festival.
Access Information
The full address of the venue is Islington Mill, 1 James Street, Salford, M3 5HW
What3words is:
book.dogs.stared.
Islington Mill is a listed building which houses artist studios across four floors, with a large open space on the fifth floor and an attic space on the sixth floor.
The event is a walking tour of the building. There will be step-free access via lift to all floors of the building that are included in the tour.
There are accessible toilets available on the first, third and fifth floors of the main mill building. In New Islington Mill, accessible toilets are avaialble on the ground and first floors.
Assistance dogs are allowed at all times, if you are planning to attend with an assistance dog please let us know in advance where possible. Please contact office@islingtonmill.com.
Leo Freeman will provide a BSL interpreted tour on the 8 July at 11am.
Further information about accessibility can be found on the Islington Mill website.
Travel Information
Islington Mill is served by the following buses: V1, V2, 8, 34, 36, 37, 38, 50 to Salford Cathedral.
Salford Cathedral bus stop is 0.2 miles away from Islington Mill.
There is a car park approximately 0.4 miles from Islington Mill at NCP Car Park Salford New Bailey, New Bailey MSCP, Irwell St, Salford M3 5EN.
Accessible Parking:
Wilton Place - 0.2 miles away from Islington Mill
St Philips Square - 0.2 miles away from Islington Mill
For a list of other accessible parking available in the area, visit Here.