We Dwell in Possibility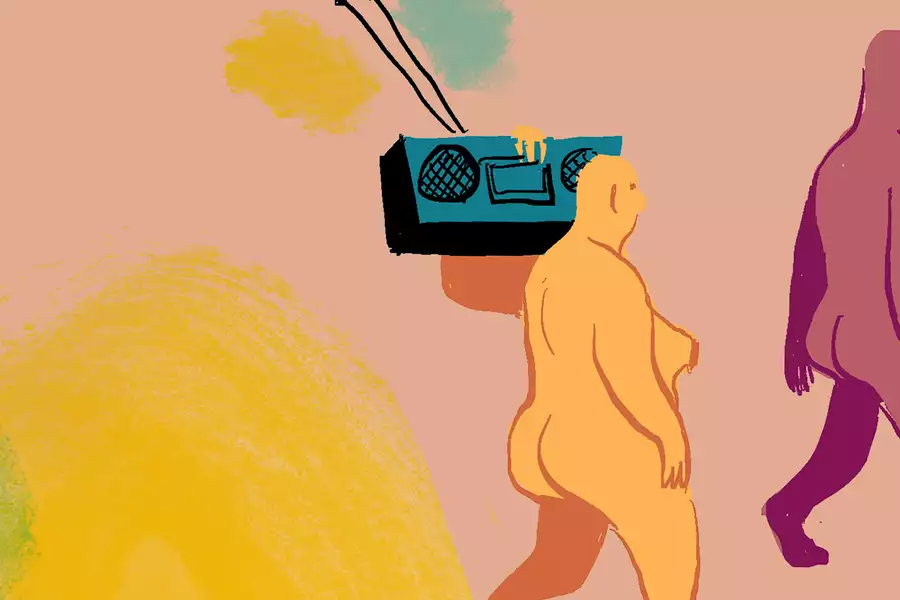 The third digital work in our Virtual Factory series is a queer gardening simulation by Robert Yang and Eleanor Davis
We Dwell in Possibility is a queer gardening simulation shaped by intimacy and politics – designed by Robert Yang, a videogame developer whose work explores gay subcultures, with visuals by cartoonist and illustrator Eleanor Davis. It's the third world premiere in the Virtual Factory series, inviting artists to imagine new worlds in response to the physical architecture and artistic ambition of MIF's future home.
Robert Yang is an architect of virtual space whose work addresses the politics of videogame worlds, asking: who do these worlds represent and who do they exclude? Subverting crowd simulation software used by architects of physical buildings, We Dwell in Possibility invites the player to create their own improvised landscape. A virtual heaven or hell, or maybe both at once – a society.
Simulated AI people – 'peeps', as Yang calls them – move around naked, alone or in crowds. The seedlings they plant grow into suggestive 'trees' that periodically bear fruit – and it's then for the peeps to decide whether to eat the fruit and transform themselves, or to destroy what they've just created.
Free to play, We Dwell in Possibility is the latest new world anticipating the kind of work that will soon be created, produced and presented at Factory International, MIF's future year-round home.
CREDITS
Robert Yang & Eleanor Davis Design
Eleanor Davis with assistance from Sophia Foster-Dimino Visuals
Robert Yang Code
aya Music
aya & Andy Grier Sound Design
Zoe Brown Additional Voiceover
Commissioned and produced by Manchester International Festival