Festival In My House... And Yours: Meet the Artists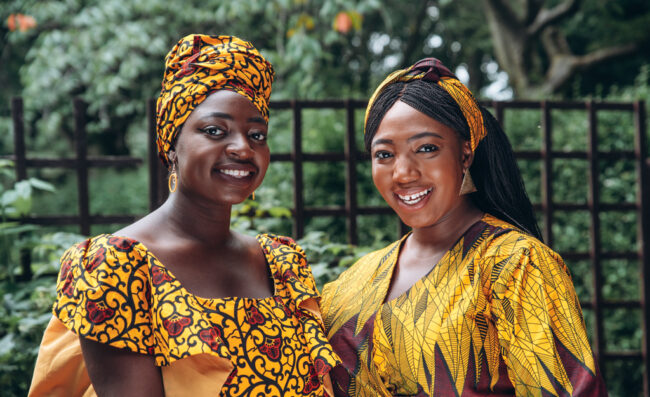 Festival In My House… And Yours: Meet the Artists
We are incredibly excited to introduce our new cohort of Festival In My House… And Yours artists, selected by an amazing community panel from across Greater Manchester!
Over the next 6 months, we'll be supporting each of these fantastic Greater Manchester creatives develop and present new artworks and events online.
With themes ranging from sustainable fashion and organic cookery to theatre and storytelling around class, youth voice, disability and Black struggle – we can't wait to share what they come up with!
Girl Gang Manchester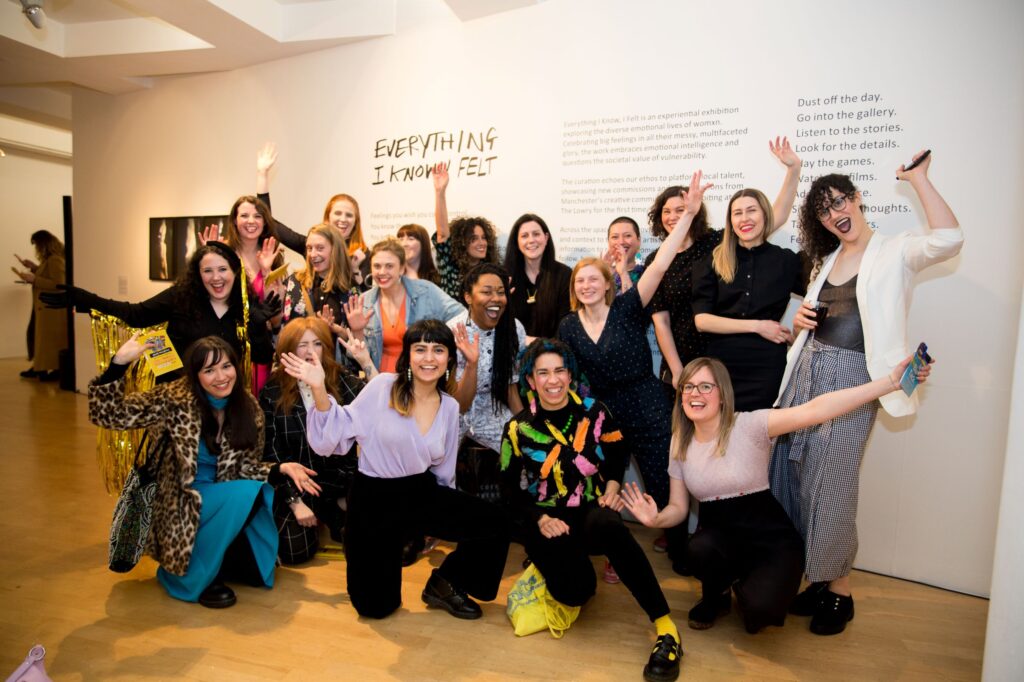 Girl Gang Manchester are a collective of artists, activists, academics and party instigators led by Megan Marie Griffiths.
Megan is teaming up with fellow Girl Gang members Shonagh Short, Jenny Gaskell, Justina Aina & Lowri Evans, to create an ambitious online cross art-form event exploring the politics and creativity of domestic spaces for modern women.
Join the gang on 17 December, 7pm for, A Woman's Place Is In The Home, an eclectic mash-up of karaoke in the shower, choreographed washing dances and the ultimate online celebration of feminist mass destruction.
With 75+ events under their belt already, including immersive screenings, theatre, exhibitions, creative club nights, workshops and online projects, we're looking forward to an event that's fun, politically engaged and packed with creativity!
Rebels of Extinction
Becky Taylor Sharman, Tracey Gibbs, Tom Halls and Simone French came together following an MIF Matchmakers session to form Rebels of Extinction, a collective of larger-than-life fashion warriors on a mission to change the way we consume fast fashion.
Prepare to be styled up and take to the catwalk in Rebels of Extinction (28 January 2021) as you break down stereotypes, experiment with ideas and celebrate what's possible when you don't follow the trends!
Elizabeth Wainwright of Engage to Stage in Bury, works regionally and nationally with visually impaired artists and creatives.
Through a series of online workshops on clowning, movement and theatre, Elizabeth wants to use the Festival In My House… And Yours platform to bring together and showcase the incredible talent within the visually impaired creative community in Playing Through The Looking Glass (25 February 2021).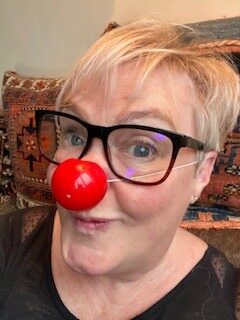 Josh Wilkinson and Chloe Barlow are two halves of Malandra Jacks, a theatre company from North Manchester who explore what it means to be young and working class today.
For their Festival In My House… And Yours event, Arty Farty (25 March 2021), they'll be working with artists from Moston to celebrate, poke fun and parody all things arty.
Whilst tackling serious and important issues, this pair bring witty humour and a smile to everything they do!
Through imagery, poetry and storytelling, Ronke Jane Adelakun explores and celebrates authentic Black experiences.
Working with Adeola Adelakun and using their experience in education and youth work, Black Stories Matter (29 April 2021) looks to highlight some of the day-to-day struggles of Black people in business, dating, policing and the workplace.

Finding delicious and organic solutions to our Festival In My House… And Yours call out – Manchester Urban Diggers are a non-profit social enterprise based in Platt Fields Park committed to tackling our broken food system.
This Festival In My House… And Yours event, MUD Kitchen (27 May 2021) will consist of a series of outdoor cooking workshops run by members of the community around Platt Fields Park.
Find out more here