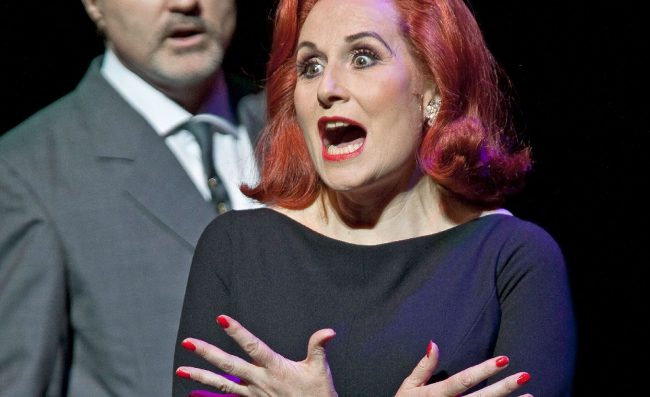 Prima Donna
For his debut opera, Rufus Wainwright worked his passion for Strauss and Puccini into a tale of a fading French singer. International audiences thrilled to Wainwright's lovely, limpid melodies and a soaring, committed performance from soprano Janis Kelly. The dazzling staging from director Daniel Kramer and designer Antony McDonald helped make Prima Donna a genuine theatrical event, as witnessed by the excitable crowds and reams of press coverage from around the world. During MIF09, Wainwright also played a very intimate solo show in the Pavilion Theatre.
'This is the kind of work to take the opera world by storm and which may turn opera-writing on its head' Opera Now
---
Commissioned by Manchester International Festival and Luminato, Toronto. Produced by Manchester International Festival and Opera North. With thanks to Alistair Spalding for his collaboration and support. Developed with the support of SAM.