Big Ben Lying Down With Political Books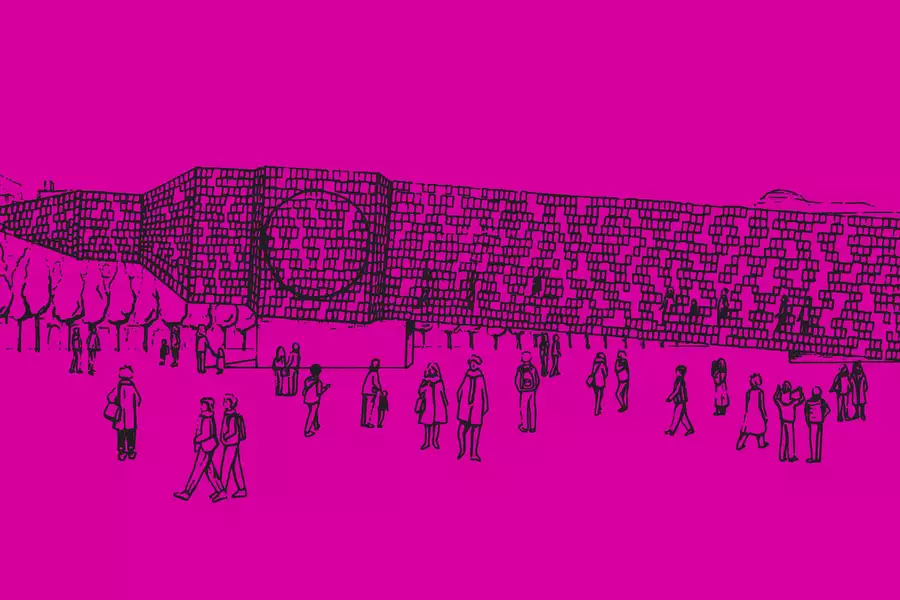 Marta Minujín brought a London landmark to Piccadilly Gardens for MIF21 – and you can still explore the work online
People need this! We need new ideas and new places where people meet. Global symbols like Big Ben stand up straight and never change – but the world is always changing.' – Marta Minujín
Big Ben quit Westminster and came to Manchester during MIF21 – to give itself to us, the people.
Lying almost horizontal and covered in 20,000 copies of books that have shaped British politics, this 42m replica of Big Ben gave Piccadilly Gardens an extraordinary new landmark for the duration of the Festival. It was the first major UK commission by Argentine artist Marta Minujín, who creates extraordinary large-scale artworks and participatory performances that put socially engaged art at the heart of everyday life.
Visitors could explore Big Ben Lying Down outside for free around the clock – and journey inside to experience a new film and soundtrack created by Minujín for the the Festival. And then during the closing weekend, Big Ben was taken apart – and thousands of people came to Piccadilly Gardens to take home one of the 20,000 books for free.
Big Ben left Piccadilly Gardens on Sunday 18 July – but you can still experience Big Ben Lying Down online.
Credits
Commissioned and produced by Manchester International Festival.
Image: courtesy of the artist.