Interview: Tina Ramos Ekongo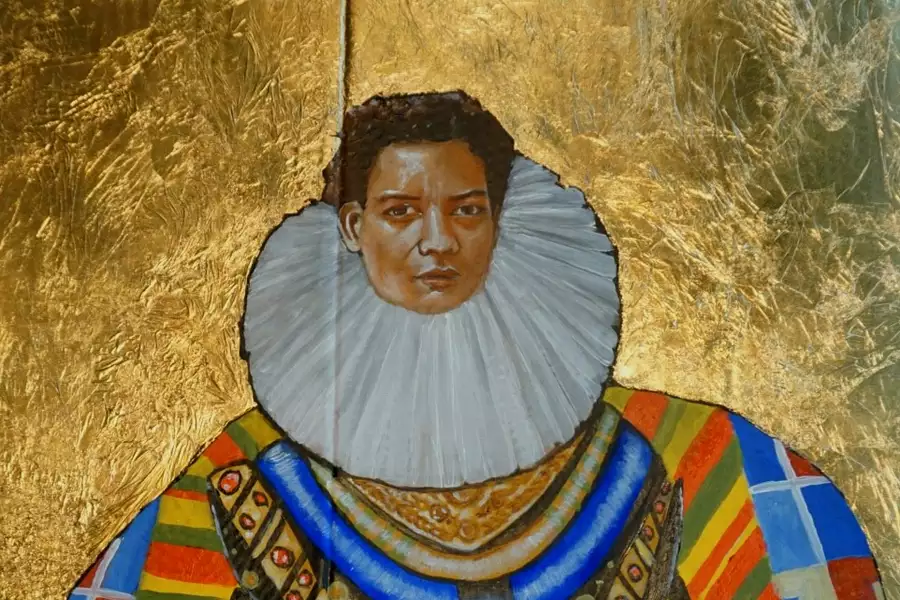 Factory International's Intro to Virtual Tools programme brought together 20 artists based in Greater Manchester across two weekends to develop new skills and learn from world-class digital artists. The artists taking part received a £300 bursary to support their time, equipment and learning across the two weekends.
We spoke with artist Tina Ramos Ekongo about her experiences of the programme. Primarily working with paint and illustration, Tina's work draws on imagery from Central West African murals, barbershops and hair salons. Here, Tina discusses how Intro to Virtual Tools helped her think about virtual art and her practice in a different way, as well as connecting her with other Greater Manchester artists.
Can you tell us about yourself and your artistic practice?
I am Spanish-Equatorial Guinean figurative visual artist, illustrator and cultural integration workshop facilitator living and working in the North West of England. I was born in 1987 in Malabo, Equatorial Guinea, a small country on the Central West Coast of Africa and grew up in Spain between Madrid and Zaragoza, before earning a degree in Fashion Design in 2010 at the Valencia School of Design. I moved to the UK in 2011 and graduated from Sheffield Hallam University in 2015 with a master's degree in International Marketing. In 2016 I made Manchester and the North West my permanent residence.
My work is mainly portraiture and is very influenced by traditional African murals used in health campaigns and the artwork found in African barbershops and hair salons. My style is influenced by the great artist Chéri Samba, while the feminist approach behind my work is inspired by the work of the surrealist Mexican artist Frida Kahlo. I paint only Black women because with my work I am trying to reflect in a powerful statement their strength – capturing the essence of their fearless spirit. My workshops and classes are mainly in portraiture and focused on African culture – the idea behind them is to empower and inspire young artists from minority backgrounds to pursue a creative career.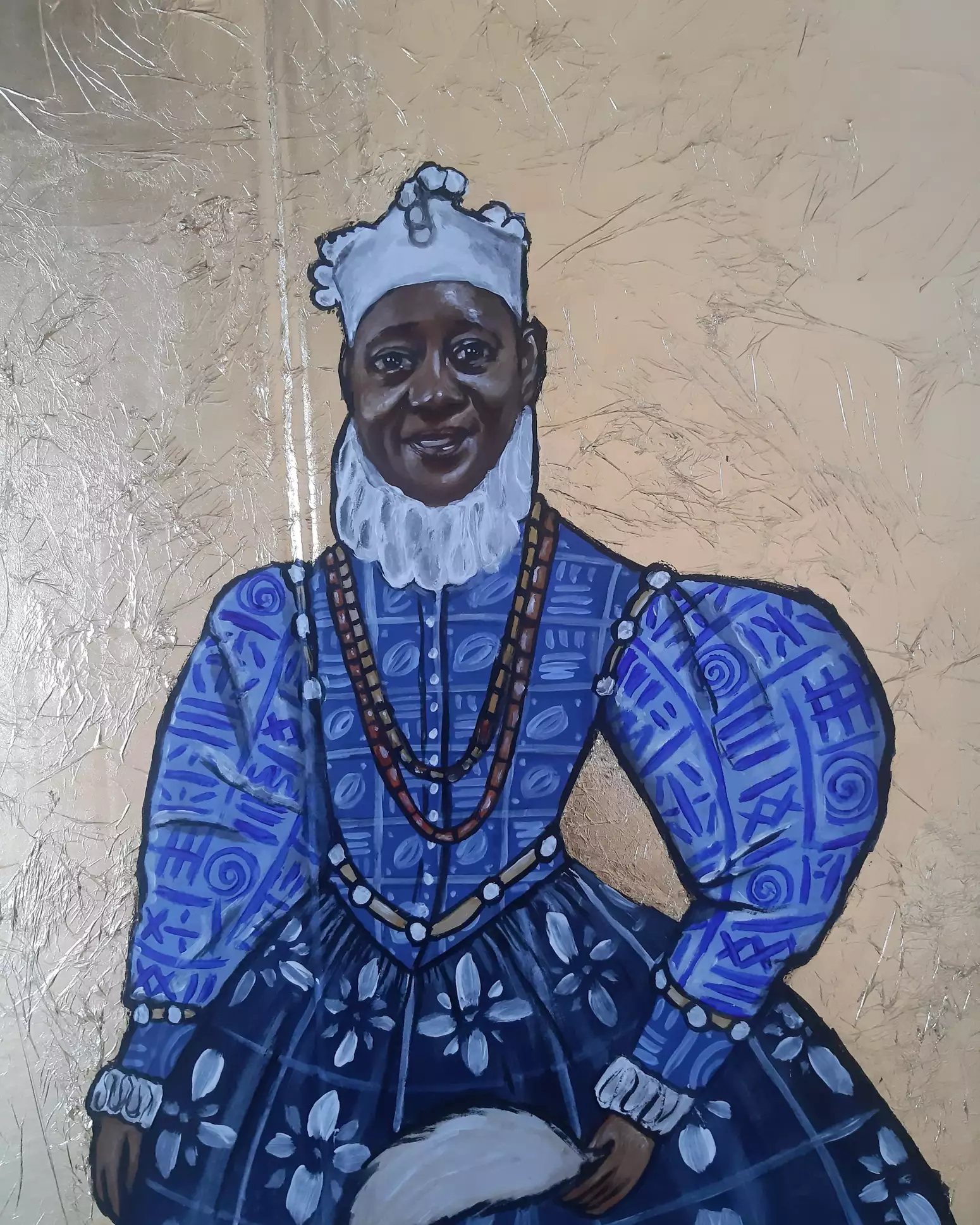 What attracted you to Intro to Virtual Tools?
The opportunity to experience different digital tools and be able see first-hand the advantages these tools could bring to my creative practice. As a visual artist my media is mainly created in 2D. I work with materials that, in the age of social media, virtual reality and NFTs, do not allow people to experience my work in depth other than seeing it or feeling it on a wall or through a screen.
Which workshop or session had the biggest impact on you?
The workshop with female-led artist collective Keiken and their beautiful and creative work in the metaverse. This gave me a different perspective from a visual artist point of view on VR, AR and 3D technology. The workshop opened up the possibility of using these technologies to create art that is redefining the different disciplines of visual arts – experimenting with different materials and techniques in a different way and in a different reality.
What was it like being part of a large cohort of artists?
It was great to be able to meet so many artists from different creative backgrounds and different practices in Manchester. And it was a privilege to experience other points of view and share knowledge and advice in a very welcoming environment.
Did you come up with new ideas to explore during this time?
Yes, I believe that VR, AR or even holographic technology can change how people experience art – making the experience of visiting art exhibitions, galleries, museums and National Trust buildings and sites more realistic and accessible. Even with storytelling about different cultures from local perspectives.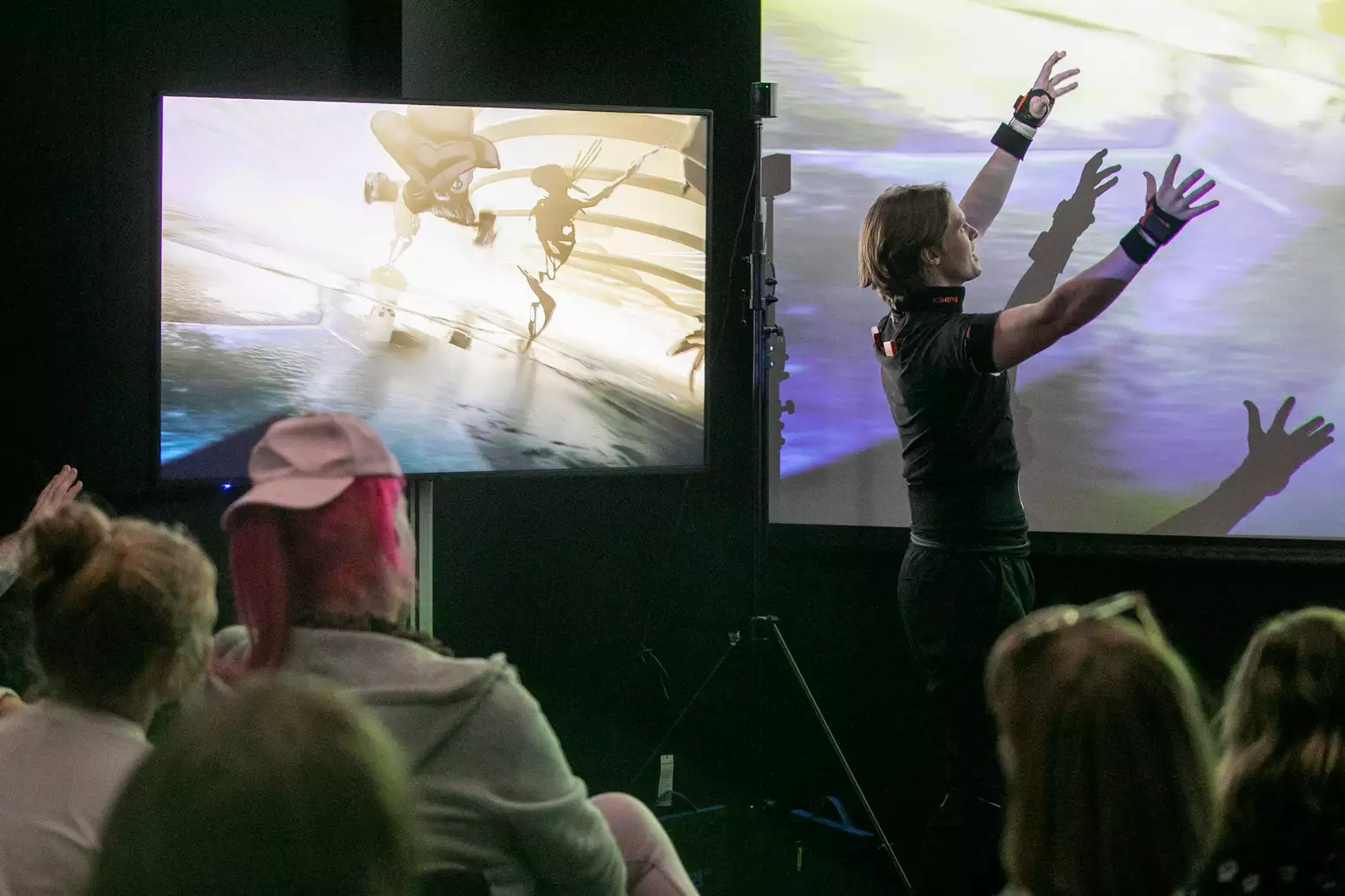 How has the scheme impacted your artistic practice?
The bursary helped me with the purchase of materials for my artworks and to be able to start producing audio visual work. This is the next step in my creative practice and a way to help the message in my work to reach a much wider audience.
What are you up to at the moment?
I am currently developing different interactive creative workshops for young people, adults and minorities focused on my cultural African heritage as a way to share the stories of my ancestors and teach future generations.
Any advice for artists and creatives?
Get out there – out of your comfort zone – and experiment with different techniques and get to know different artists. This will enrich your practice.