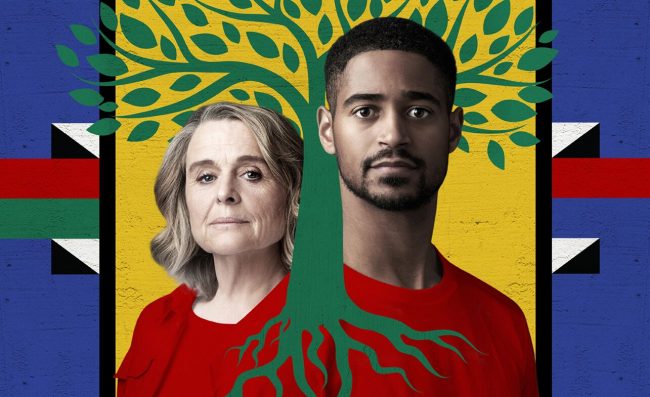 Tree
Created by Idris Elba & Kwame Kwei-Armah
Sat 29 June, 2019
Sat 13 July, 2019
About the show
Reviews
Creative team
Idris Elba and Kwame Kwei-Armah's electrifying new blend of drama, music and dance follows one man's journey into the heart and soul of contemporary South Africa – with the audience at the centre of the action.
It's just 12 hours from London to his parents' homeland, but to Kaelo, South Africa is another world. A family tragedy finally forces him to visit for the first time – and as he takes his journey of healing, Kaelo must confront hidden histories and right the wrongs of the past. But first he must face the present: a shattered family, fighting to hold on to what they believe is theirs, in a nation haunted by the ghosts of its own turbulent past.
Starring Alfred Enoch (How to Get Away with Murder, Trust Me) and multi-award-winning actor Sinéad Cusack, directed by Kwei-Armah (Artistic Director of London's Young Vic) and with music inspired by Elba's album Mi Mandela, Tree is an exhilarating show about identity, family and belonging, seen through the eyes of one man on the toughest journey of his life.
A Manchester International Festival, Young Vic and Green Door Pictures co-production. In association with Eleanor Lloyd Productions, Bob Benton for Anthology Theatre, Eilene Davidson Productions and Dawn Smalberg for Ragovoy Entertainment.
Find out what our Creative Critics thought here.
Image Credit: Marc Brenner
It begins with a party and ends with a rave, the audience clambering on stage to dance in a great gesture of reconciliation and healing. With its blend of theatre, dance and music, Tree is the perfect celebratory work with which to launch this year's iteration of the Manchester International Festival.
WhatsOnStage
The soundtrack from Mikey J Asante is haunting during the more metaphysical moments and thumping when the action ramps up, with Gregory Maqoma's choreography working brilliantly...projections and vivid and compelling [...] A gateway moment for a new generation of theatre goers
Metro
The choreography, by Gregory Maqoma, is finely conceived, adding mystery, drama and urgency to the tale as he fuses the low centre of gravity and fluid upper body work of much African dance with a more contemporary sensibility
New York Times
Created by Idris Elba and Kwame Kwei-Armah
Based on the album mi Mandela, with original development by Tori Allen-Martin & Sarah Henley
Written and directed by Kwame Kwei-Armah

Choreographer – Gregory Maqoma
Music Supervisor & Composer – Michael 'Mikey J' Asante
Set & Costume Designer – Jon Bausor
Lighting Designer – Jon Clark
Sound Designer – Paul Arditti 
Video Designer – Duncan McLean 
Dramaturg – Mongiwekhaya 
Casting Director – Pippa Ailion CDG
Associate Director – Paul Morris