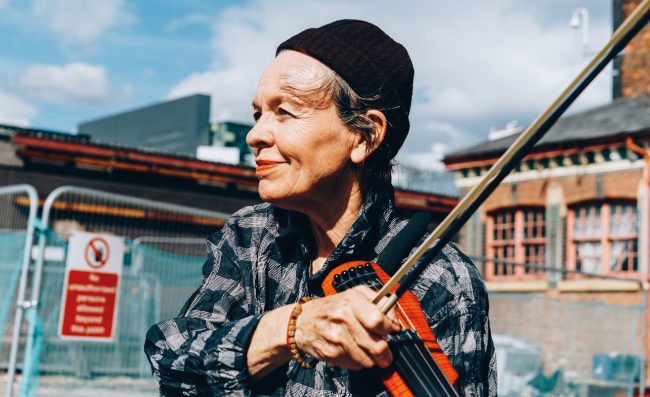 To the Moon
Laurie Anderson and Hsin-Chien Huang
Fri 12 July, 2019
Sat 20 July, 2019
Fifty years after man first landed on the Moon, Laurie Anderson flew us all there with this new work, developed with fellow artist Hsin-Chien Huang. Presented in the intimate Studio at the Royal Exchange Theatre, To the Moon had two parts: an ambitious, dreamlike VR experience that takes us on our own lunar exploration, and an accompanying installation featuring film, images and music. Created as part of Anderson's MIF19 residency, To the Moon is a special opportunity exploring the ideas and inventions of this singularly brilliant American artist ahead of the new work she'll be premiering and presenting at The Factory, the future home of MIF.
Find out more about the To the Moon project with our immersive experience here.
Commissioned and produced by Manchester International Festival. To the Moon VR experience commissioned by The Louisiana Museum of Modern Art, Humlebæk, Denmark; The National Culture and Arts Foundation, Taipei, Taiwan; and National Taiwan Normal University.
Image Credit: Tarnish Vision
Subscribe to our email updates
Let's invent tomorrow together - subscribe to our email newsletters to be kept informed about upcoming events, work, learning and training opportunities and more. You can select what you would like us to email you about.
Read our privacy policy