The World Was Once All Miracle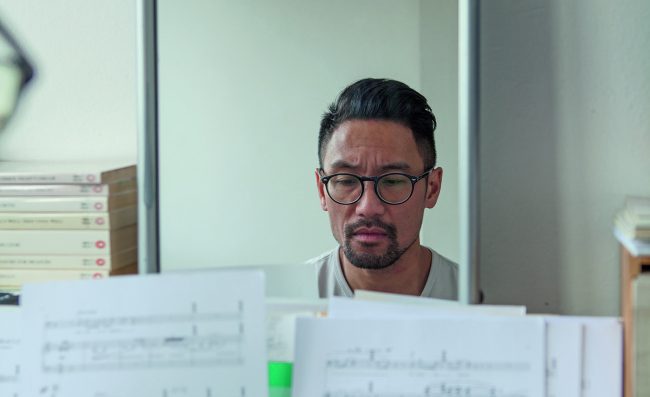 The World Was Once All Miracle
Raymond Yiu and BBC Philharmonic
Tue 4 July, 2017
About the show
Reviews
Creative team
To mark 100 years since the birth of Harpurhey's most famous son, MIF presented a special concert celebrating his words and music. Anthony Burgess may be best known as the writer of A Clockwork Orange, but he was also a prolific composer, writing more than 250 works in a multitude of styles.
For MIF17, acclaimed composer Raymond Yiu set text from six Burgess poems into The World Was Once All Miracle, a major symphonic song cycle given its world premiere by brilliant baritone Roderick Williams and the BBC Philharmonic. The concert also featured the first European performance of Burgess's own Symphony in C, along with a work by a composer whose music has influenced Yiu, Burgess and every other symphonist of the last two centuries: Beethoven's Symphony No.8.
Commissioned and produced by Manchester International Festival, the International Anthony Burgess Foundation and the BBC Philharmonic.
Image credit: Donald Christie
Sung with his usual beauty of tone and immaculate attention to detail by baritone Roderick Williams
The Guardian
It has some juicy orchestration and, conducting, Michael Francis brought glitter and bombast to its swelling climaxes and whimsical interludes... There's wonderful ingenuity to Yiu's writing
 The Times
Song cycle by Raymond Yiu
Performed by BBC Philharmonic
Michael Francis Conductor
Roderick Williams Baritone
Robin Tritschler Tenor