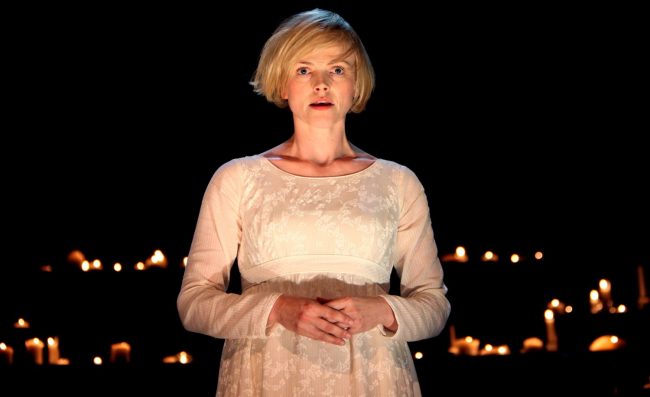 The Masque of Anarchy
In Manchester's reborn Albert Hall, Maxine Peake and director Sarah Frankcom conjured up the ghosts of the Peterloo Massacre just yards from the location where it took place in 1819. Peake recited all 37 verses of Percy Bysshe Shelley's poem as the audience listened silently – a perfect accord of politics and place. In the same room, in front of a packed and lively audience, Evan Davis led Are We Powerless?, a discussion on the ideas behind the poem and the possibility for protest in the modern world.
'Clothed all in white, Peake seemed like a fiery angel as she fervently proclaimed "Such starvation cannot be as in England NOW we see". Given only four performances, the performance was a call to political action that positively demands to be repeated' The Guardian
---
Commissioned by Manchester International Festival. Produced by Manchester International Festival and the Royal Exchange Theatre.