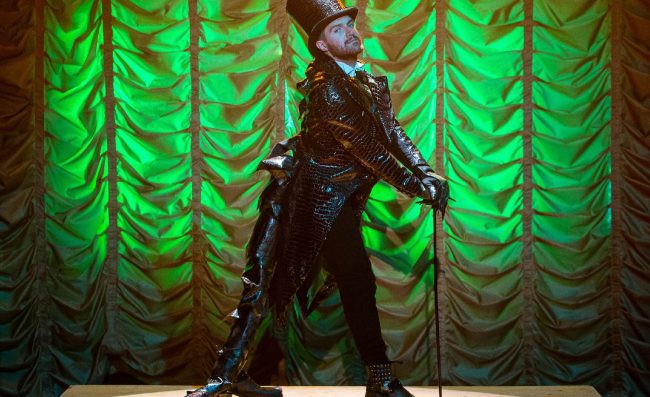 The Crocodile
Dostoevsky has never been known for his sense of humour. However, The Invisible Dot Ltd attempted to reinvent the old Russian master's reputation with their stage adaptation of a whimsical short story that's a long way in style and scope from Crime and Punishment. Written by Tom Basden, directed by Ned Bennett and starring Simon Bird, The Crocodile highlighted the second week of MIF15 in Festival Square's very own Pavilion Theatre.
'Tom Basden turns Dostoevsky's allegory of capitalist inhumanity into sharp satire on political celebrity in the Twitter age' The Times
'The overall effect is of an ensemble who are having a high old time, and their evident pleasure in this savagely silly satire is entirely infectious' The Daily Telegraph
---
Commissioned by Manchester International Festival. Produced by Manchester International Festival and The Invisible Dot Ltd.