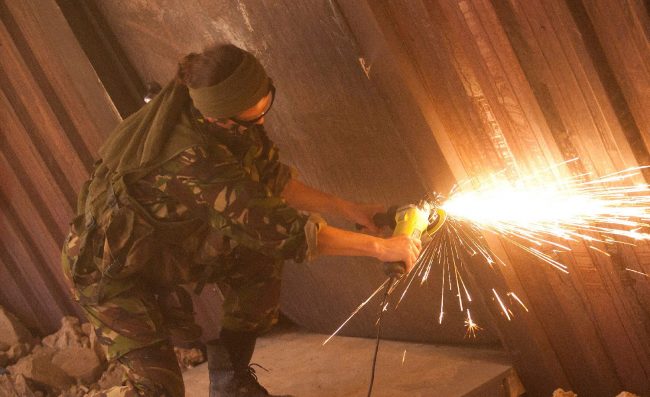 The Crash of the Elysium
What would you do if Doctor Who gave you 60 minutes to save the world? That was the premise of Punchdrunk's The Crash of The Elysium, which saw the ground-breaking immersive theatre company back at MIF in an adrenalin-filled adventure that put 6- to 12-year-olds firmly at the centre of the intergalactic action. A site-specific co-commission with the Doctor Who team, Crash was emotionally involving and physically challenging – and there were no sofas behind which to hide. The show attracted some of the bravest and most receptive audiences in MIF's history – and when the real Time Lord, Matt Smith, appeared in person to 30 very lucky visitors at the end of the run, the roof of the control room very nearly blew away.
'Just what the Doctor's army of fans ordered; it's fast, fun and at times memorably frightening'  Daily Telegraph
'An exhilarating adventure'  The Guardian
'What a joy'  The Times
'Awesome, wicked, fantastico, the best thing ever, epic, 10 out of 10'  The Independent
---
Commissioned by Manchester International Festival, the BBC, London 2012 Festival and Salford City Council. Produced by Manchester International Festival, Punchdrunk and BBC Wales. Funded by the National Lottery through the Olympic Lottery Distributor.