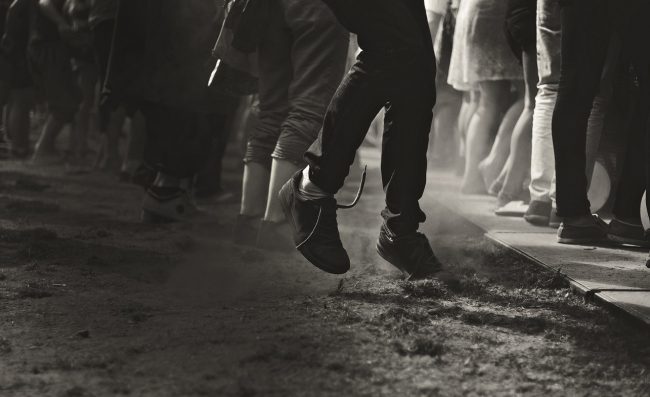 The Anvil
An elegy for Peterloo with Emily Howard, Michael Symmons Roberts and BBC Philharmonic
Sun 7 July, 2019
About the show
Creative team
On 16 August 1819, more than 60,000 people flooded into St Peter's Field from all over Manchester. They came in peace, united in their passion for the right to vote. But as the speeches began, armed troops on horseback charged into the crowd, killing 15 and injuring more than 600. The Peterloo Massacre was a pivotal moment in British history, a landmark on our road to democracy. And now, MIF is marking its 200th anniversary with an extraordinary day of performance, poetry and music.
The evening sees the world premiere of a major new piece of music by composer Emily Howard, one of our most original musical voices, and writer Michael Symmons Roberts, winner of the Costa Poetry Award. Both an elegy to the fallen and a celebration of our city, the work will be performed at The Bridgewater Hall by the BBC Philharmonic and a huge massed chorus featuring the BBC Singers and three Hallé choirs.
Commissioned by Manchester International Festival, the BBC Philharmonic and BBC Radio 3. Produced by Manchester International Festival and the BBC Philharmonic. Supported by Paul Hamlyn Foundation as part of My Festival. Supported by Culture Ireland.
As part of The Anvil, Dublin's ANU created and performed site-specific theatre work across the city, in another fitting tribute to the spirit of Peterloo. A series of contemporary responses to the issues that sparked the Peterloo protests and the deaths that resulted.
Image Credit: Manuel Streit
Emily Howard
Michael Symmons Roberts
BBC Philharmonic
Ben Gernon Conductor
Christopher Purves Baritone
Kate Royal Soprano