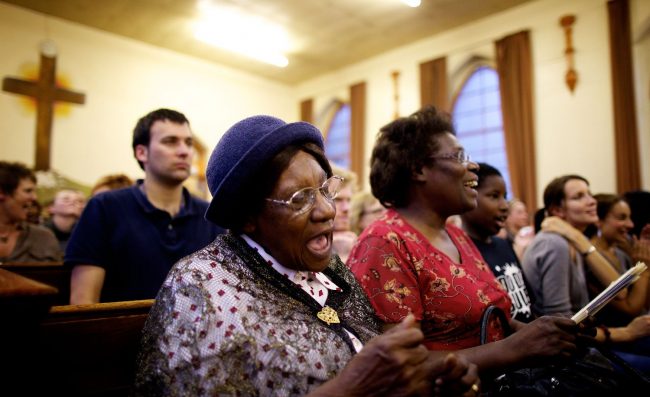 Sacred Sites
Five years in the making, Sacred Sites took the Festival out of the city centre and into places of worship around Manchester, as audiences of any faith or none joined with local congregations and communities for some extraordinary evenings of music and chant. Soul survivor Candi Staton got the New Testament Church of God on its feet, Mor Karbasi brought the sounds of the Sephardic tradition to the synagogue on Jackson's Row, Anuradha Paudwal entranced the congregation at the Shree Radha Krishna Mandir in Withington, Dya Singh and group performed Sikh shabads at the Sherborne Street Gurdwara and Qari Syed Sadaqat Ali gave captivating readings of the Qur'an to those gathered at Manchester Central Mosque. A five-part series on BBC Radio 3 gave a much wider audience the chance to experience these remarkable concerts, interwoven with conversations with the performers and their host communities.
'What is particularly pleasing about Manchester's programme is that this engagement is taking place in the communities' own faith spaces. The Festival has brought world-famous artists such as Dya Singh, Candi Staton and Anuradha Paudwal to the city, so that regular users can experience the sacred music of a culture in a meaningful context' Church Times
---
Commissioned by MIF Creative. Produced by Manchester International Festival, Faith Network for Manchester and Asian Music Circuit. With support from the Calouste Gulbenkian Foundation.