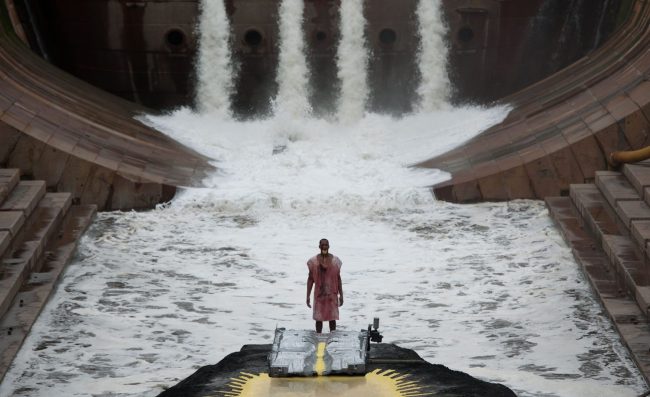 River of Fundament
Visionary artist Matthew Barney and long-time collaborator Jonathan Bepler returned to the Festival for an exclusive preview of River of Fundament, which had yet to receive its premiere at MIF13. In between clips of the movie, the pair talked in detail about their collaboration over the course of six years, opened up the floor to questions and spoke frankly about what it takes to create a five-hour cinematic masterpiece. Since this exclusive event, MIF has presented the finished movie all over the world.
'[A] visionary artist and film-maker… behind some of the most arresting, strange and beautiful images of our time' The Daily Telegraph on Matthew Barney
---
Produced by Manchester International Festival.