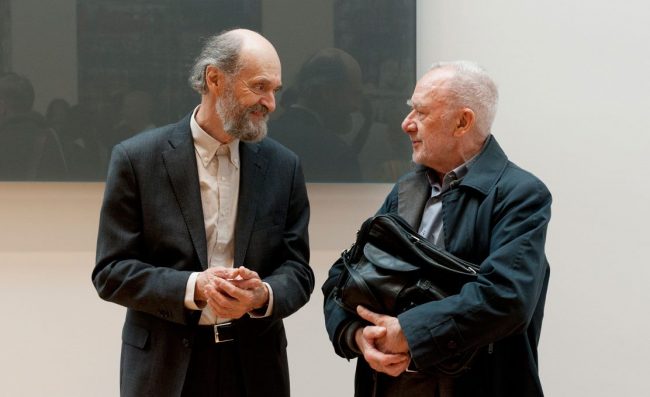 Richter / Pärt
Richter / Pärt married Double Grey and Birkenau, two major new works by the great German artist Gerhard Richter, with Drei Hirtenkinder aus Fátima, a new piece written by Estonian composer Arvo Pärt that was performed in the Whitworth every day by Vox Clamantis and a succession of professional, amateur and community choirs from Greater Manchester. Few who saw and heard this beautiful collaboration between two towering figures in contemporary culture were left unmoved by the experience. Just a few days before the opening of Richter / Pärt, the Whitworth was awarded the prestigious Art Fund Prize for Museum of the Year.
'The effect was profound and moving, with the artworks resonating with one another and the audience encouraged to see and hear more deeply' The New York Times
'The Whitworth is not a religious setting… Yet Richter / Pärt conjures the profound and resonant effect of a powerful memorial service in a cathedral' The Daily Telegraph
---
Commissioned and produced by Manchester International Festival and the Whitworth. Curated by Hans Ulrich Obrist and Alex Poots.