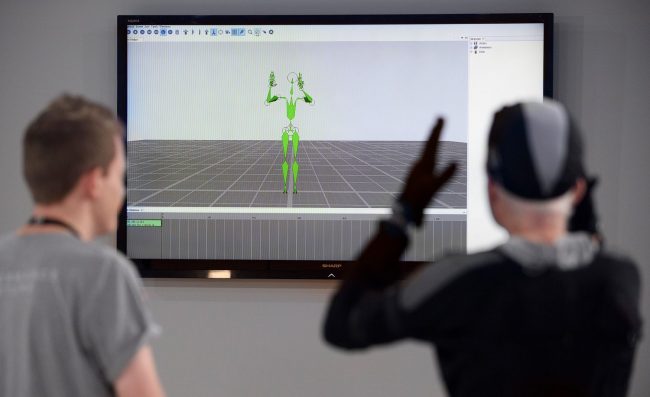 Performance Capture
British artist Ed Atkins spent an intense 16 days at MIF15 ensconced at Manchester Art Gallery for Performance Capture, an extended exploration of the subjects of identity and representation in the era of digital culture. Using motion-capture technology, Atkins made a digital record of more than 100 performances by MIF artists and other Festival personnel reading from Ed's own poetic script. The performances were then fed through editing technology and mapped on to a computer-generated avatar – creating a figure that was both a distinct individual and an echo of everybody who was captured by Ed for the project. The studio, the editing suite and the cinema were all open to the public as part of this extraordinary MIF commission.
'A thought-provoking yet ambitious rumination on our everyday life, complete with the added edge of eeriness that Atkins brings to all his work' Corridor 8
'Utterly fascinating' Manchester Evening News
---
Commissioned and produced by Manchester International Festival and Manchester Art Gallery. Supported by MIF Commissioning Circle. Curated by Ed Atkins, Hans Ulrich Obrist and Alex Poots.