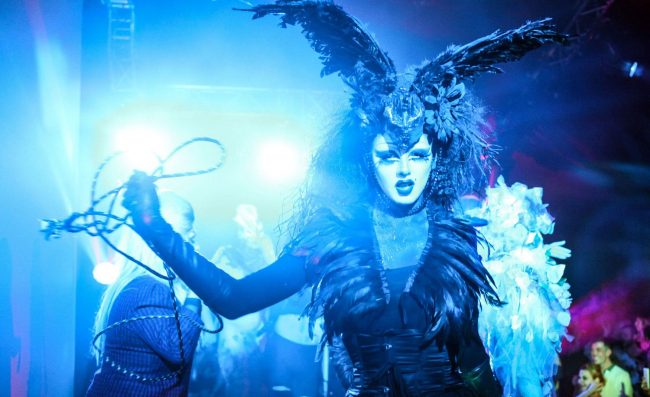 Pavilion Theatre
Alongside the Festival-long residency from The Invisible Dot Ltd, who presented The Invisible Dot Cabaret, The Crocodile and Adam Buxton & Friends at MIF15, the Pavilion Theatre also staged a wide array of club nights, shows and special events. Drunk at Vogue and Cha Cha Boudoir teamed up on the opening Friday of MIF13 for We Only Happen at Night; Erik Rug joined Dave Haslam for Yellow, the traditional MIF closing public party; comedian Sara Pascoe brought The Museum of Robot Pussycats to Manchester; and the BBC moved in to record an array of special programmes, everything from CBeebies' Swashbuckling Adventure to BBC Radio 3's Early Music Show.
'Elaborate costumes that shock, bemuse and dazzle… Last night, Manchester's glorious drag scene came balling out of the dark and into the light' Manchester Confidential on We Only Happen at Night
---
Produced by Manchester International Festival.