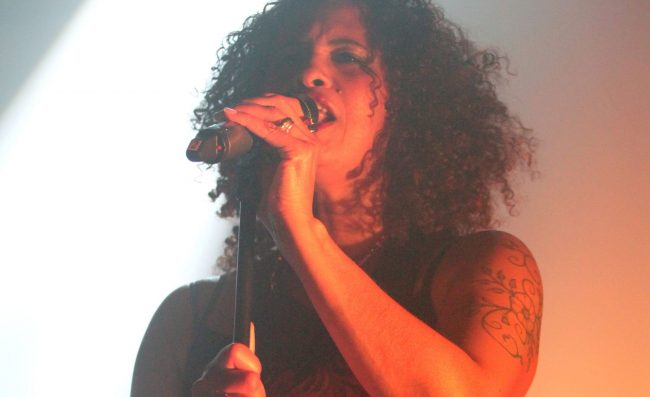 Neneh Cherry
Fans flocked to see these three intimate gigs in the Festival's very own Pavilion Theatre, as Neneh Cherry and dynamic London duo RocketNumberNine presented their new album for the first time at MIF13. With the musicians' sights set firmly on the dancefloor, the shows were hot, dark and full of abandon, both on the stage and in the audience.
'The music was an infectious throb of tough techno and hypermodern rhythms… The overwhelming impression is that Cherry's latest work is a terrific return to form' The Daily Telegraph
---
Produced by Manchester International Festival.