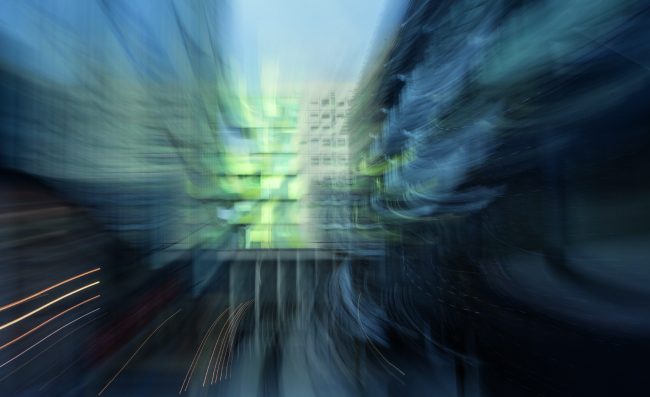 Music for a Busy City
About the show
Touring
Reviews
Music for a Busy City took six leading composers out of the concert hall and into Manchester to make music for the spaces through which we pass every day.
This pioneering project featured six new pieces of music, each created in response to a specific space in Manchester – from shopping centres and train stations to the Town Hall. Up to 10 minutes long, these recorded pieces became part of the spaces that inspired them – playing in rotation every hour, so audiences could journey around town and hear each one in succession.
Mohammed Fairouz has been hailed as 'one of the most talented composers of his generation' by the BBC.
Matthew Herbert's works include albums, film scores, art installations and collaborations with everyone from Heston Blumenthal to Björk.
Commissioned and produced by Manchester International Festival.
Huang Ruo draws inspiration from ancient Chinese music, rock, experimental music, noise, processed sound and other styles in his writing for everything from opera to sound installations.
Anna Meredith creates acoustic and electronic music for a wild variety of contexts and audiences. Varmints won the 2016 Scottish Album of the Year Award.
Olga Neuwirth writes multilayered and multisensory works for the stage, the concert hall and spaces beyond.
Philip Venables has been described by The Guardian as 'one of the finest composers around'. His recent works include the award-winning opera 4.48 Psychosis.
Manchester Camerata have recorded the music for Philip Venables, Mohammed Fairouz and Huang Ruo's compositions. Leading sound engineer Pete Cobbin has collaborated with Matthew Herbert on his work; sheng soloist Wu Wei has contributed to Huang Ruo's piece; and performance artist David Hoyle features in Philip Venables' composition.
Photo credit: Donald Christie
Strings are thrumming on the first floor of Manchester's magnificent town hall – a secular church, of sorts, where composer Huang Ruo joins the building in paying tribute to the worker bees of the city's industrial past
The Observer