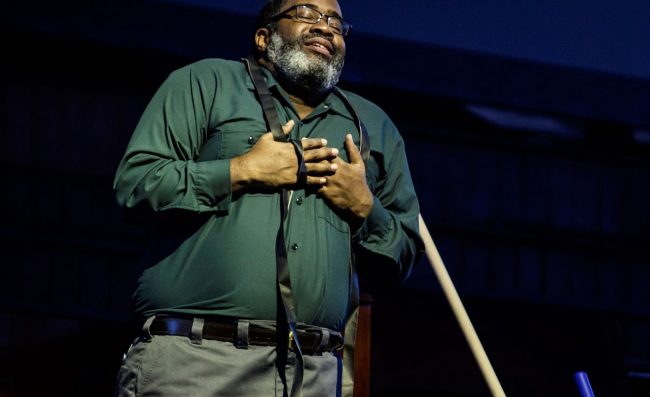 Michelangelo Sonnets
Director Peter Sellars opened MIF13 with a truly original evening of Shostakovich and Bach, performed by an inspired, all-American pairing of bass-baritone Eric Owens and organist Cameron Carpenter was inspired. Sellars' subtle staging allowed Owens' magnificent voice and Carpenter's vibrant organ arrangement to share the centre of attention. The mood was perfectly matched by both the atmosphere within and the fading light outside the rediscovered Albert Hall, a Wesleyan chapel that had been closed to the public for 40 years.
'A true Russian resonance finding a perfect acoustic envelope in the hall… the double bill's general impact was of a rarefied religious service' The Sunday Times
---
Commissioned and produced by Manchester International Festival. In association with Old Stories: New Lives.