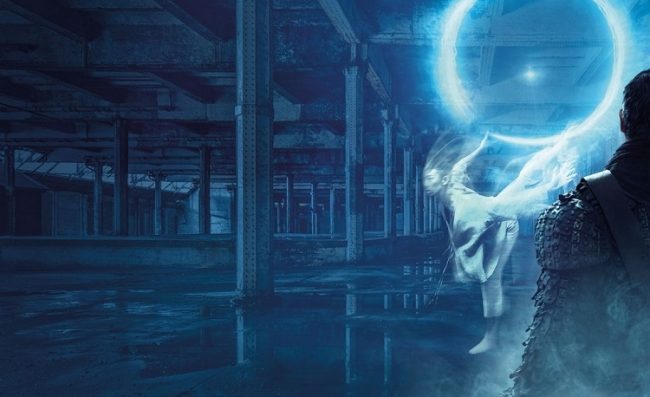 Invisible Cities
59 Productions and Rambert
Tue 2 July, 2019
Sun 14 July, 2019
About the show
Touring
Reviews
Creative team
Zenobia, a city of joy. Beersheba, a celestial city of gold. Isadora, a city of promise, seduction and desire. City by unseen city, the young explorer conjures from the ether a vast and spectacular empire – all for the benefit of its emperor, his master, who may never get to see it for himself...
Leo Warner, Sidi Larbi Cherkaoui, Lolita Chakrabarti, 59 Productions and Rambert bring to life a series of fantastical places in this world-premiere production. Centred on the edgy relationship between Kublai Khan, the volatile head of a vast empire, and explorer Marco Polo, who must transcend a language barrier to describe it for him, this spellbinding mix of theatre, choreography, music, architectural design and projection mapping imagines a succession of alternative worlds – and reimagines what is possible in live performance.
​Produced by Manchester International Festival, Rambert, 59 Productions and Karl Sydow.
Commissioned by Manchester International Festival, Rambert, Brisbane Festival, Hong Kong New Vision Arts Festival, Sadler's Wells, SMG Live, Sheikh Jaber Al-Ahmed Cultural Centre (JACC) and Karl Sydow.
Image Credit: Jason Bell
Stones of Venice VR film
This new, digital extrapolation of Invisible Cities was created to overcome the current impossibility of international touring and to reimagine the production for a new VR and online audience.
Stones of Venice was created by 59 Productions – collaborating with Lolita Chakrabarti on the screenplay, Rambert on the staging, Gareth Fry on the sound design and A Winged Victory For The Sullen on the score.
Please note that although it is possible to watch this at a computer, the experience is much better using a VR headset and headphones. If you do not have a headset, we would recommend watching on a mobile with headphones.
Conceived and Created by 59 Productions in collaboration with Jeffrey Shaw and City University of Hong Kong.
Commissioned by New Vision Arts Festival.
Image Credit: Tristram Kenton
Brunel meets Dante in this spellbinding spectacle
The Telegraph
The design for @MIFestival's Invisible Cities is next level. I mean, ASTONISHING.
@claire_roses
A flawless and immersive piece of theatre
Manchester Evening News
Invisible Cities @MIFestival tonight simply stunning on ever level!
@StevieSorrell
Stage and video design trailblazers
The Times
Leo Warner – Director
Sidi Larbi Cherkaoui – Co-Director & Choreographer
Lolita Chakrabarti – Adaptor
59 Productions – Concept & Design
Rambert – Dance
Danny Sapani – Kublai Khan
Matthew Leonhart – Marco Polo
Dancers
Miguel Altunaga, Adél Bálint, Soojin Choi, Simone Damberg Würtz, Daniel Davidson, Max Day, Edit Domoszlai, Liam Francis, Juan Gil, Brenda Lee Grech, Hua Han, Conor Kerrigan, Nancy Nerantzi, Salomé Pressac, Guillaume Quéau, Aishwarya Raut, Hannah Rudd, Antonello Sangirardi, Joaquim de Santana, Kym Sojourna, Alex Soulliere, Jacob Wye.
Dustin O'Halloran & Adam Bryanbaum Wiltzie of A Winged Victory for the Sullen – Composers
Jenny Melville – Set Designer
Nicol Scott – Video Designer
Laura Hopkins – Costume Designer
Fabiana Piccioli – Lighting Designer
Gareth Fry – Sound Designer
Sam Jones CDG – Casting Director
Benoit Swan Pouffer – Creative Advisor