Festival Square – Saturday 8 July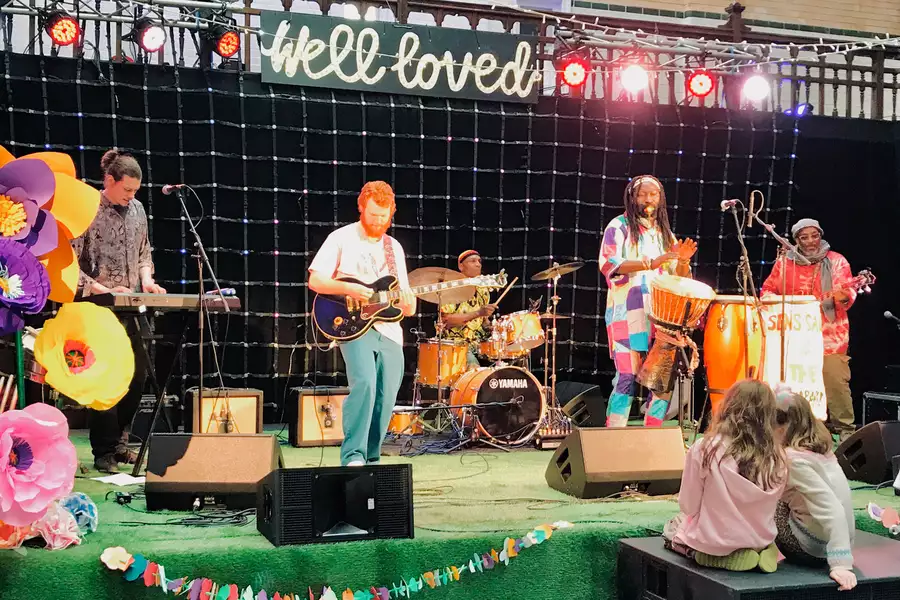 Accessibility features available for this event: Wheelchair Access
We transported you across continents from Manchester to South America, West Africa and South Asia – plus a party for the little ones
Manchester Family Fun kicked off our second Saturday on Fezzy Square with a celebration for the little ones. Adults relaxed with a coffee and let the kids run wild with poetry, storytelling and interactive music put together by Z Arts, National Football Museum, Bhangracise and Bridgewater Hall.
Next up was a Brazilian fiesta from Oldham's youth-led, fusion music and dance project Jubacana. Then we hopped over to the Senegal for some afro reggae grooves from Sens Sagna & the Kajamor Family before landing in the UK's Gospel scene with Voices Beyond. 
Saturday evening brought us some of the hottest names around with DJ sets from Desi Fusion. Manchester music titan Sam Malik brought together a special line-up of Keltoi, Daniyaal, Riya, Medley, Martha Pryer, LOC, Danny H, Anamelia & HMD all performing live.
To round things off, Soup to Nuts (NTS) hosts Ruf Dug and Lupini collaborated with a night that spans genres, featuring a live performance from latest Optimo signing Tom Sharkett and more.
Schedule
10am–1.30pm Manchester Family Fun w/ Z Arts, National Football Museum, Bhangracise and Bridgewater Hall
2–2.30pm Jubacana
3–3.30pm Sens Sagna & the Kajamor Family
4–4.30pm Voices Beyond
5–5.30pm Desi Fusion (DJs)
6.15–10pm Sam Malik presents Keltio, Daniyaal, Riya, Medley, Martha Pryer, LOC, Danny H, Anamelia and HMD
10pm–2am The Ruf Dug & Lupini experience with Tom Sharkett (live) and Giovanna (DJ)