Festival Square – Friday 30 June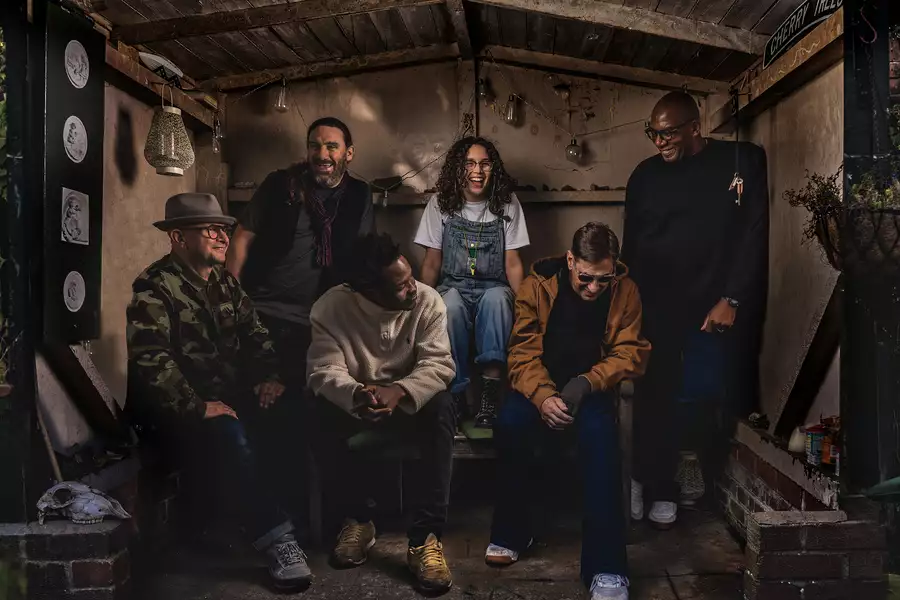 Accessibility features available for this event: Wheelchair Access
Our first day at our new riverside Festival Square home was a certified Manchester love-in – with post-punk legends A Certain Ratio topping a bill presented by Dave Haslam
The city's newest summer hang out burst on the scene with a line-up of Manchester's latest and greatest – topped off with a special bill presented by living legend DJ and writer Dave Haslam.
We eased into the weekend with chilled out classical vibes with a performance from NOMAD curated by The Untold Orchestra in our Lunchtimes on the Square. Reform Radio took over the airwaves bringing an afternoon version of their breakfast show The Get Up live to the stage in the late afternoon (the perfect invite to get out of work early), before ZOLATEC came through with her steel drumming-with-a-twist. Come sundown, Manchester School of Samba continued the party atmosphere before electronic artist Werkha.
Presented by Dave Haslam, A Certain Ratio made a triumph return to their hometown – the Factory Records post-punk legends Brough their angular and dance-infused classics to Fezzy Square with vocals from Mancunian born and bred, wonky pop upstart Ellen Beth Abdi. Topping things off, Dave Haslam DJed long into the night. Dancing shoes were recommended.
Schedule
12–1pm The Untold Orchestra presents NOMAD
1–2.20pm Reform Radio presents Melatrois (talk)
2.30–3pm Zola Tec
3–4.30pm Reform Radio presents The Get Up (talk)
5–5.30pm Manchester School of Samba
6.15–6.45pm James Holt
7.30–8pm Werkha
9–10pm A Certain Ratio
10.10pm–2am Dave Haslam (DJ) with special guests