Festival in My House Takeover
On the first Sunday of MIF17, we presented a Festival within a Festival – inviting some of the participants of MIF's Festival in My House series to take over the Square and programme a series of pop-up performances, dance taster sessions and creative activities all inspired by the Festival in My House Programme.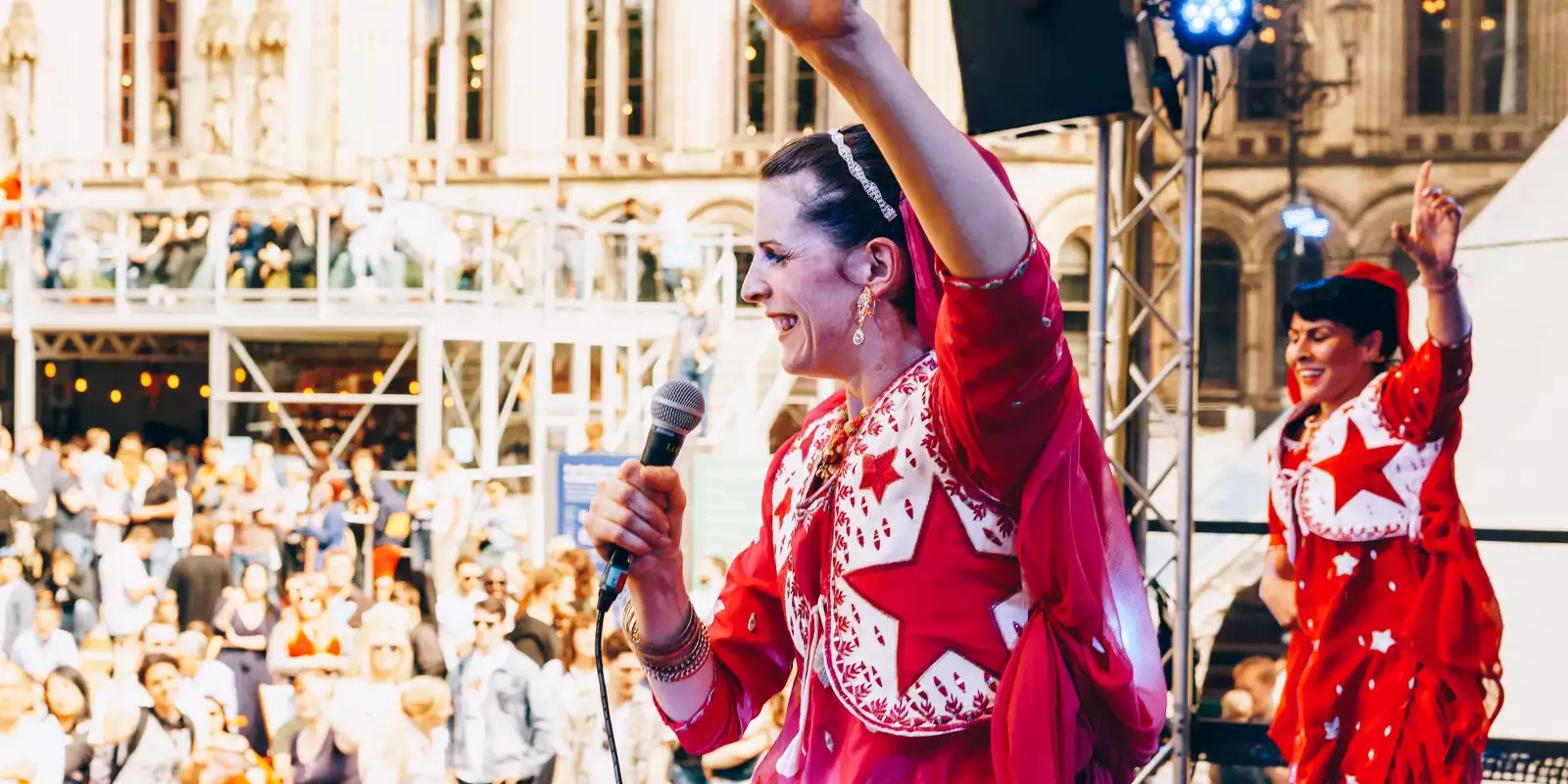 The residents of Cosgrove Hall Court started the day by singing a selection of their favourite songs, inviting audiences to join in and long along with them. Local singer Marco Woolf performed a solo set on the Festival Square Outdoor Stage. Dynamic choreographer Richard Marcel delivered a free salsa taster class in the Festival Pavilion whilst Bhangracise, gave audiences a wildly energetic performance on the Outdoor Stage, both featured at M8 Festival. Stephen Bradshaw, composer and violinist with New Islington Sessions stars echo chamber and singer Marco Woolf brought the event to a close with a special one-off collaboration.
Throughout the day local artists; Chris Clements, Dave Draws, Ilona Kiss, Maggie McManus, Jo Scorah and Richard Shields of Mehndi Festival were on the square offering audiences the opportunity to walk away with a unique artwork in the form of a henna tattoo.
The entire day was documented by local artist Oliver East who captured the action in a series of line drawings which he later made into a Festival in My House Takeover comic.