EART: A Manifesto of Possibilities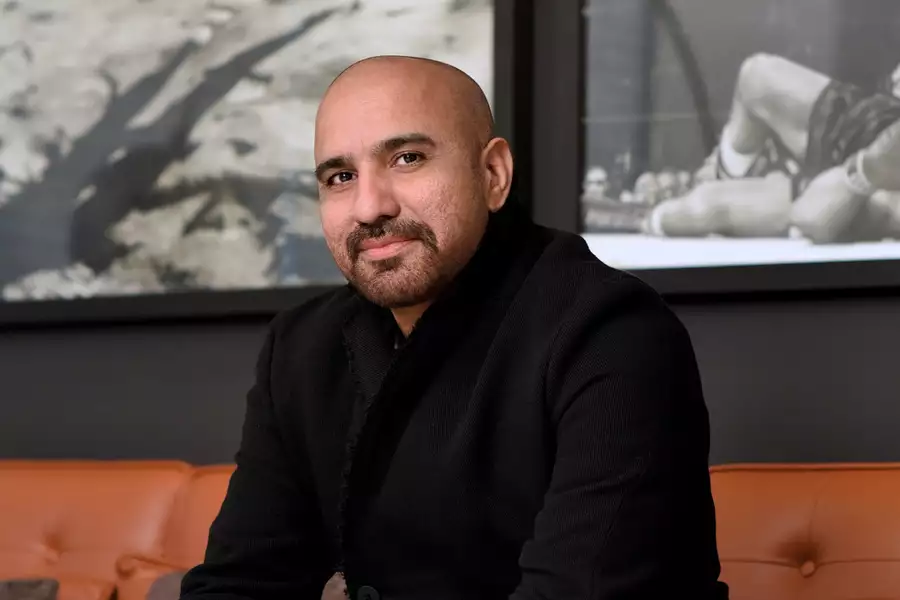 1 - 18 Jul 2021
Dantzic
Tickets
Free - no ticket required
Rashid Rana explored new ways of looking at the world in this enthralling new project – an MIF exclusive
Rashid Rana has coined the term 'EART' to describe moments of self-expression beyond the arts: ways of thinking, being and acting creatively in real life. In this far-reaching exhibition at Dantzic during MIF21, the acclaimed Pakistani artist considered how the concept could be applied everywhere from social media to real estate development. And alongside it, Rana opened a pop-up shop at nearby Hanover Street, stocking products that turn capitalism inside out and consumerism upside down.
Rashid Rana, widely considered to be the foremost Pakistani artist of his generation, has exhibited extensively worldwide, and his work can be found in the collections of the British Museum, the Metropolitan Museum of Art and many other institutions worldwide. Some 14 years after he featured in The Rusholme Project at the very first MIF, we were delighted to welcome him back to Manchester.
Credits
Alnoor Mitha Curator
Rashid Rana Studio would like to thank Beaconhouse National University, Lahore and all the collaborators and contributors, including Aroosa Rana, Madyha Leghrai, Hala Bashir Malik, Ijlal Muzaffar, Aarish Ali Saradr, Umair Javaid, Uzair Ahmad Faruqui, Natasha Jozi, Muhammad Rizwan, Adnan Madani, Quddus Mirza, Risham Syed, Pablo Baler, Faraz Maqsood Hamidi, Azfar Hassan, Ali Ahmed Afaq, Lariab Ahmad, Nabeel Kamran, Tariq Ali, Ali Shariq Jamali, Amna Shahzad, Hamza Aziz, Jehanzeb Shoaib, Tarmo Antero Juhola, Alisha Khuram, Airaj Ahmed, Umnah Nasir, Noori Javed, Amani Mitha and Usman Saulat.
Commissioned by Manchester International Festival. Produced by Manchester International Festival and Manchester Art Gallery.
Image: courtesy of the artist.