DREAM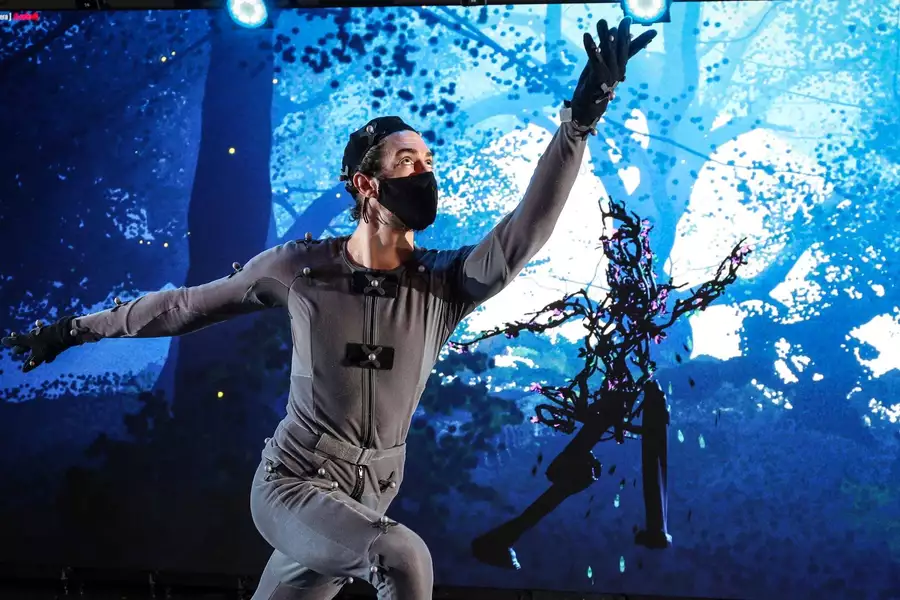 1 Jul 2021 -
29 Jul 2022
Manchester Central & Online
Tickets
In-person tickets: £12 Adults, £8 Children, £10 Manchester Residents*
Suitable for all ages
Running time: At your own pace

Accessibility features available for this event: Captioning
Puck invites you on a magical journey between dusk and dawn. With a cloud of fireflies lighting the way, you explore the forest and encounter four sprites, Moth, Peaseblossom, Cobweb and Mustardseed. But storm clouds gather on the horizon, threatening destruction.

Dream originally premiered in Spring this year as part of an online programme of events we ran during lockdown. We are pleased to release the performance On Demand now for audiences who couldn't experience it live online.
Dream is the culmination of a major piece of research and development exploring how audiences of the future will experience live performance. Fifteen specialist organisations, including MIF have brought together their expertise in theatre and performance, the music industry, video production, gaming and the research sector to explore what it means to perform live using technologies such as virtual reality, augmented reality and mixed reality.
Inspired by Shakespeare's iconic play, A Midsummer Night's Dream. The production combined the latest gaming and theatre technology to create a shared experience between audiences and actors, and featured an interactive symphonic soundtrack.
Credits
Robin McNicholas Director
Pippa Hill Script Creation
Robin McNicholas & Pippa Hill Narrative
Esa-Pekka Salonen Music Director & Composer
Jesper Nordin Composer, Interactivity Designer & Creative Adviser, Music
Sarah Perry Movement Director
Dream is brought to you by the Audience of the Future Consortium. The project is funded within the Audience of the Future programme by UK Research and Innovation through the Industrial Strategy Challenge Fund. Dream is generously supported by Miranda Curtis CMG, the Sidney E. Frank Foundation, Audrey Mandela and Sean Phelan, and is an EPIC MegaGrants recipient.