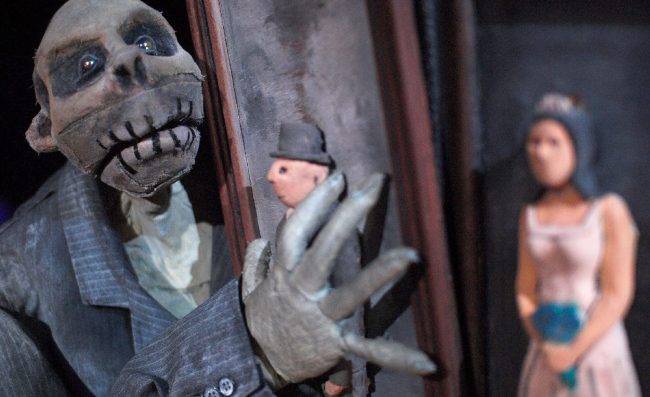 Dead Wedding
Exactly 400 years after Monteverdi wrote L'Orfeo, widely regarded as the first ever opera, MIF07 reinvented this timeless story with the visual and sonic feast of Dead Wedding. Cult puppetry company Faulty Optic and contemporary composer Mira Calix went underground to pick up the story of Orpheus and Eurydice at the point at which the myth ends, using puppets, films, laptops, live musicians and strangely distorted voices to remix this ancient tale for the 21st century.
'Another brilliantly unique commission for Manchester International Festival' Manchester Evening News
---
Commissioned by Manchester International Festival and Opera North Projects. Presented in association with the Library Theatre.