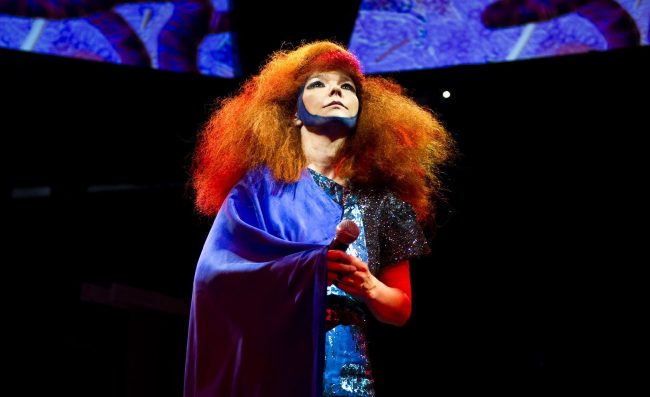 Biophilia
Over six exhilarating evenings, Björk brought her multimedia Biophilia project to vibrant life within the Victorian space of Campfield Market Hall. These immersive shows featured the haunting sounds of a 24-strong Icelandic choir, Heath Robinson-style invented instruments, introductions by David Attenborough, captivating footage of the natural world and the electrifying experience of a working Tesla coil on bass. This was an event that truly united science, music, nature – and magic.
'A torrent of fire and ice, an explosively powerful geyser, Björk remains Iceland's flesh-and-blood rival to the Eyjafjallajökull volcano' The Times
---
Commissioned by Manchester International Festival. Produced by Manchester International Festival and Björk. With thanks to the Museum of Science & Industry (MOSI) for their support and collaboration.