About
Experience a unique immersive art environment where you control interactive artworks while surrounded with light, sound and colossal projections.
Inspired by computing pioneer Charles Babbage's proposal that the atmosphere is a 'vast library' recording everything we say, Atmospheric Memory invites audiences to listen to the turbulent voices in the medium where we live – the atmosphere: invisible but precious, filled with echoes and sounds from the past.
What is the atmosphere trying to tell us?
The production premiered at Manchester International Festival in 2019.
Want to present this show?
Atmospheric Memory is available for future presentation in a touring version or bespoke presentation for your venue/festival.

For full details, please contact Michelle Rocha, Head of Touring at michelle.rocha@factoryinternational.org
Upcoming Presentations
Sydney
Immerse yourself in the atmosphere with Rafael Lozano-Hemmer's breathtaking art experience Atmospheric Memory – coming to Sydney this summer as part of Sydney Science Festival 2023.
Powerhouse
12 August – 5 November 2023
Suitable for all ages; recommended 8+
Atmospheric Memory uses bright lights, strobe, low light, loud noise, haze and smoke.
In booking a ticket, you give consent to being recorded at the event and for this data to become an integral part of the live artwork. All data is destroyed at the end of the installation.
Watch the trailers
Artworks and Atmospheres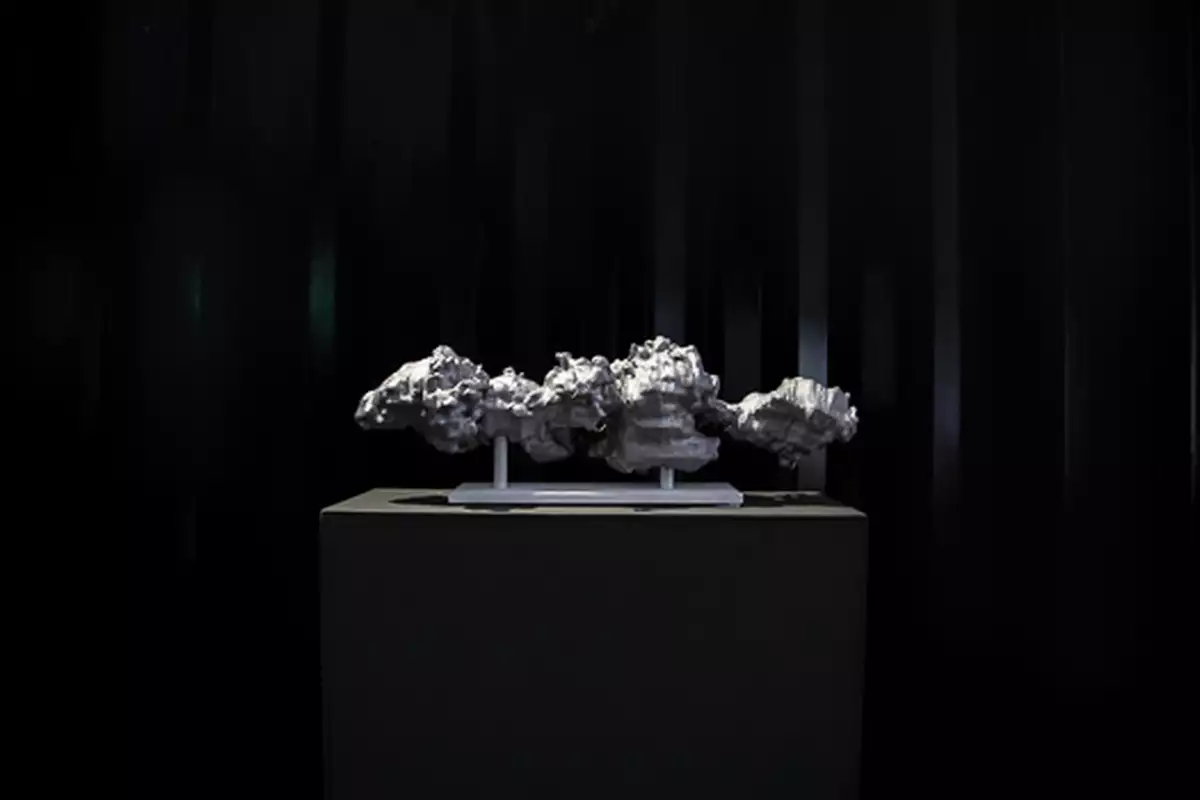 See the full breakdown of artworks and atmospheres from Atmospheric Memory.
Explore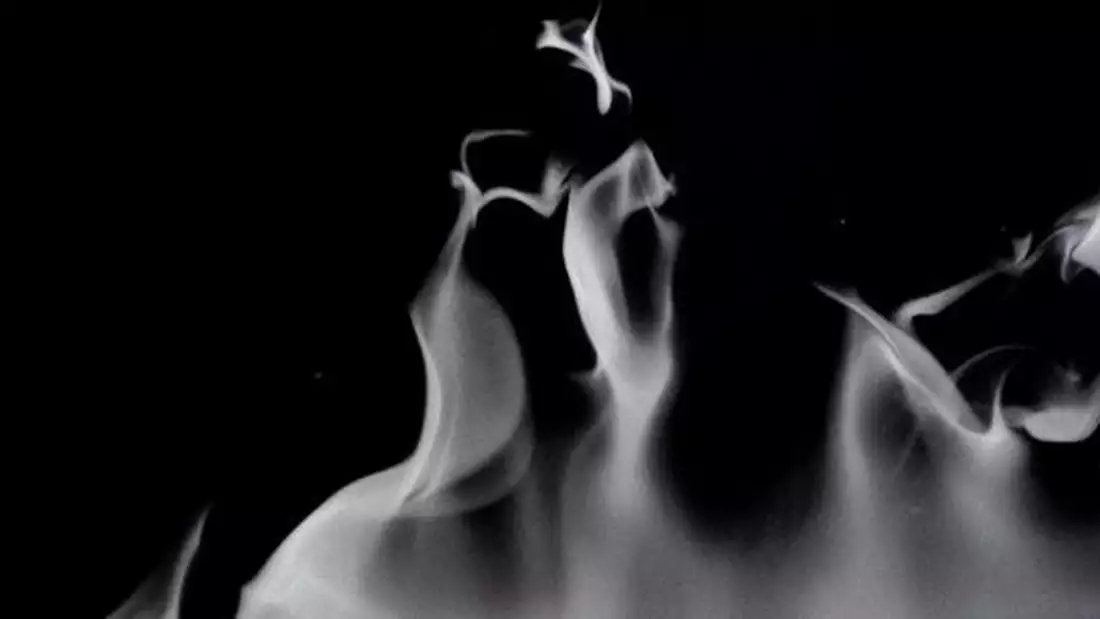 Atmospheric Memory trailer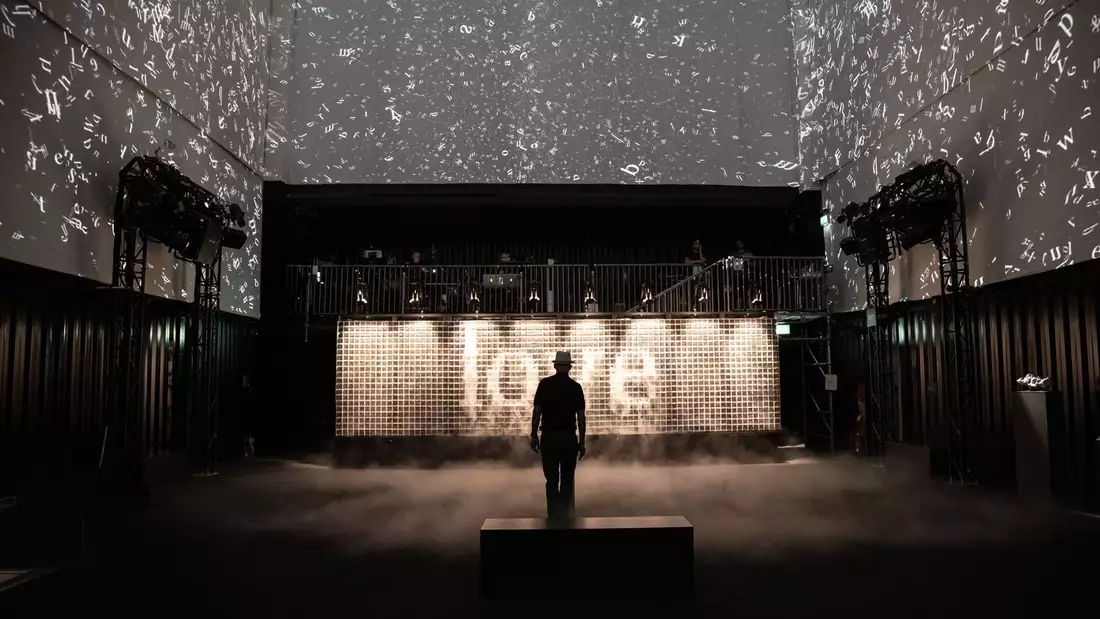 The Making of Atmospheric Memory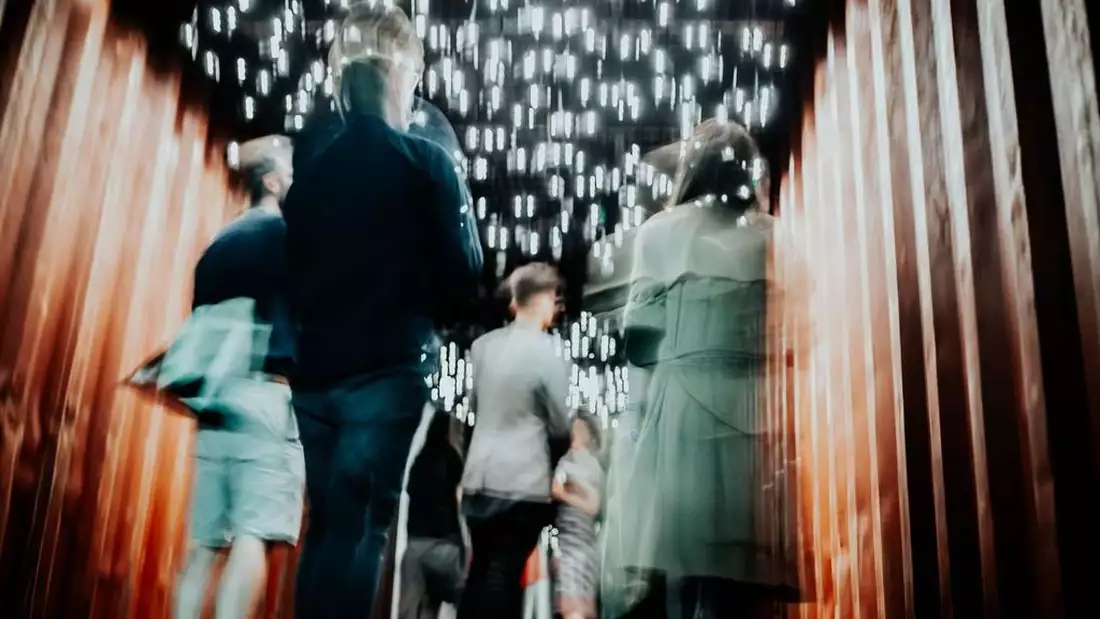 Audience Reactions to Atmospheric Memory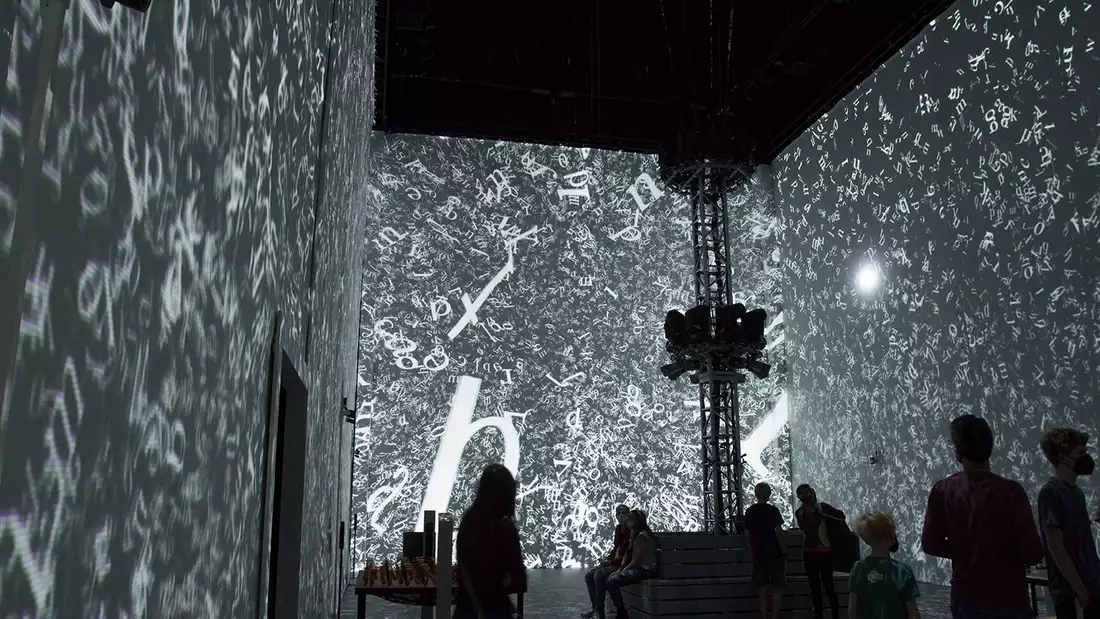 Building the Chamber: Atmospheric Memory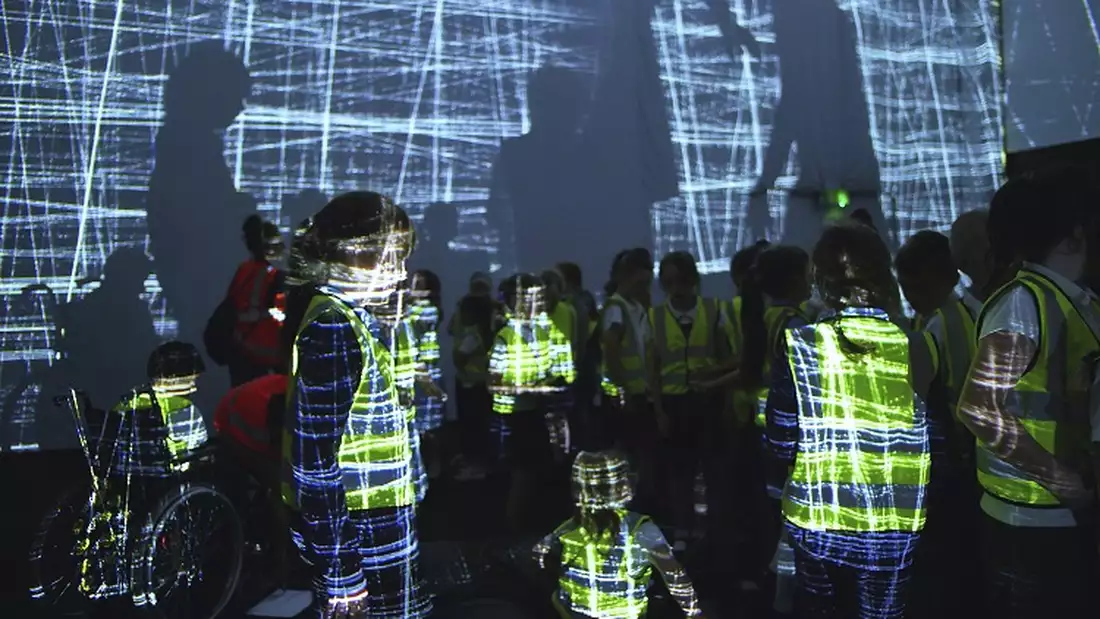 Atmospheric Memory for 10 year olds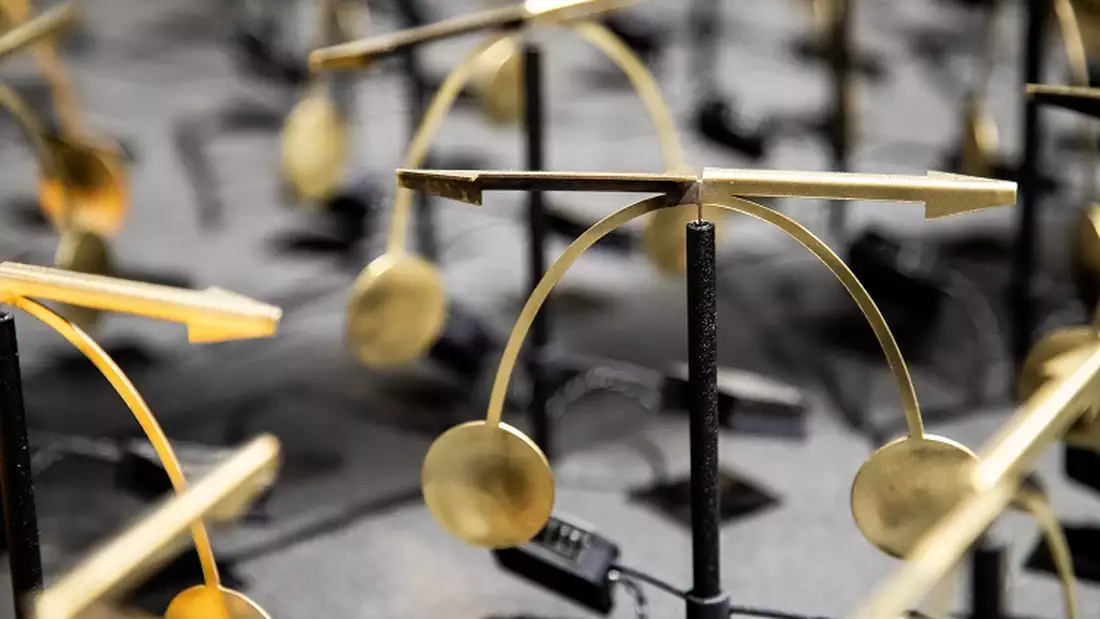 Prelude Welcome - MIF19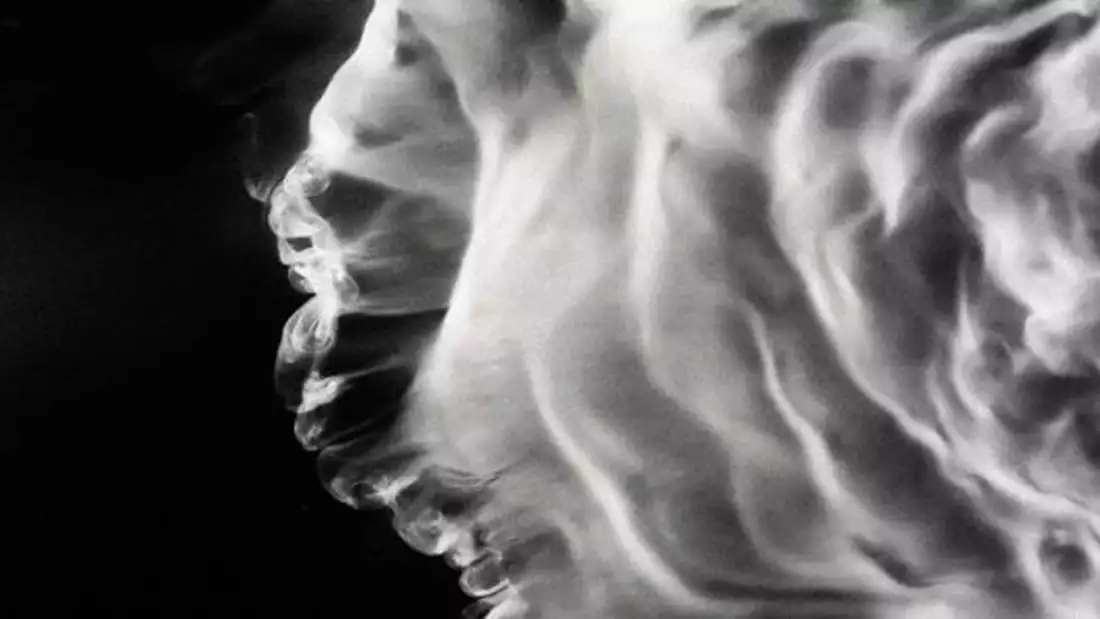 Prelude Welcome - UNC21
The most ambitious art project at this year's festival.

Inventive and provocative.

Visually memorable, and a crowd pleaser.
Past Presentations
North Carolina
2–17 Dec 2021
Carolina Performing Arts at University of North Carolina at Chapel Hill
Manchester
6–21 July 2019
MIF19
Learning Programme
Manchester International Festival and Science and Industry Museum teamed up to devise and present an Atmospheric Memory engagement programme, supported by The Granada Foundation.
More than 600 primary school-age pupils from 10 schools across Greater Manchester have been engaging with Atmospheric Memory and developing their own creative responses to the work.
Exploring the lasting impact of the words we speak and how we can visualise words and sound, the pupils experimented with objects created by Rafael Lozano-Hemmer via a special kit. Unique objects – including one of the world's first 3-D printed speech bubbles – have inspired the students to develop their own ideas.
Activities have included in-school sessions designed to engage pupils with complex ideas in a cross-curricular framework. Children have been using their bodies creatively to represent words and sentences; inventing new words and thinking about what they would look like; and considering the emotional impact of the words they speak and hear every day.
The programme culminated in the schools receiving a free visit to Atmospheric Memory at the Science and Industry Museum during MIF19.
In the run up to MIF19, eight young people from Cedar Mount Academy in Manchester joined the MIF and Science and Industry Museum teams at special sessions designed to build presentation and conversation skills. The aim was to build confidence in engaging visitors about the artwork.
The Young Guides also took part in an activity day with Reform Radio, which uses its broadcasting platform to work with young people and support them into employment.
All the Young Guides received an exclusive introduction to Atmospheric Memory from the creative team, before sharing their knowledge and experience with the general public on Thursday 11 July. The Young guides were on hand to talk with visitors about the artwork and its themes, encouraging audiences to find their own perspectives on this interactive art environment.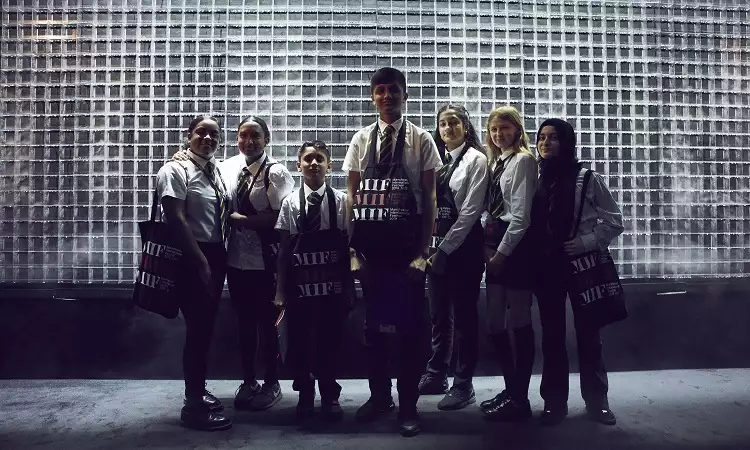 Teacher's Resource Pack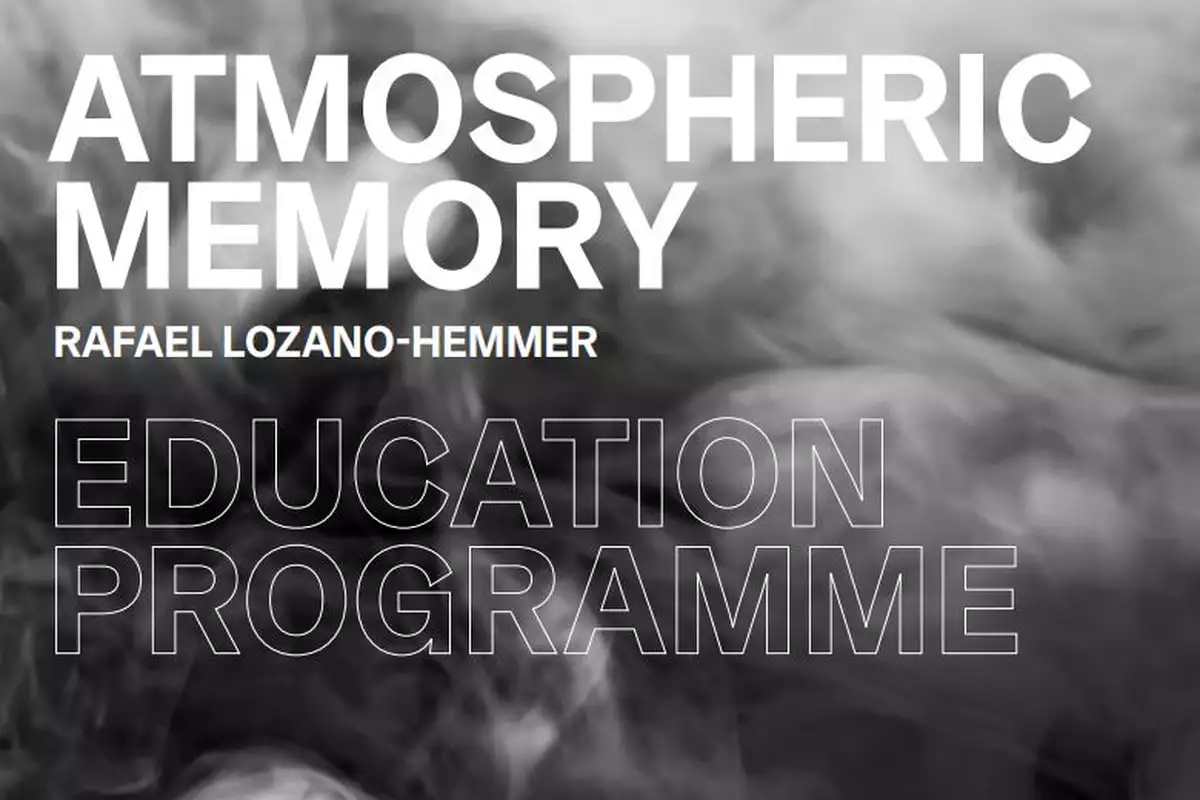 This resource pack contains five hands-on, cross-curricular classroom activities inspired by Atmospheric Memory.

Each activity lasts approximately 15 minutes – but also includes extension ideas, helping you to create a full lesson plan around it.
Credits
Rafael Lozano-Hemmer Artist
José Luis de Vicente Curator
Commissioned by Manchester International Festival, Science and Industry Museum, FutureEverything, ELEKTRA/Arsenal Contemporary Art Montreal and Carolina Performing Arts – University of North Carolina at Chapel Hill. Produced by Manchester International Festival and curated with FutureEverything and Science and Industry Museum.
Supported by Wellcome.
Accompanied by an education programme supported by The Granada Foundation.
Rafael Lozano-Hemmer dedicates Atmospheric Memory to Jóhann Jóhannsson
Production Archive
John McGrath Artistic Director & Chief Executive
Mark Ball Creative Director
Paul Clay Executive Producer
Henrietta Duckworth Senior Producer
Caitlin Joyce Production Administrator
Tom Durrant Producing Trainee
Kate Houlton Education Programme Director, Creative Engagement
Kate Fox Access Manager
Jack Thompson Technical Director
Paul Moore Senior Production Manager
Susie Ramsay Co-Founder & Finance Director
Stephan Schulz Head of R&D
Karine Charbonneau Head of Exhibitions & Registrar
Guillaume Tremblay Project Coordinator & Software Developer
Sarah Amarica Production Coordinator
Kitae Kim Projection Architect
Caroline Record, Tegan Scott, Pipo Pierre-Louis R&D
Rebecca Murdock Industrial Designer
Jesse Morrison, Matthew Palmer, Carolina Murillo-Morales Production Assistants & Researchers
Miguel Legault Image & Optics Specialist
Mariana Yáñez Photographer
Represented by bitforms gallery (New York), Max Estrella (Madrid), Wilde (Geneva & Basel), PACE (worldwide)
lozano-hemmer.com
Andrew Crofts Lighting & Audiovisual Technician
Tom French Stage Technician
Gerry Marsden Sound Technician
Dan Steele Sound Engineer
Leigh Doughty, Charlotte McAdam, Dave Rogers, Adam Steed, Tanya Tonini Technicians
Chris Tonini Carpenter
Sue M Jones BSc, MSc, MRCSLT, Mark Wilson Endoscopy
Morgan Bailey, Sarah Louise Davies, Marc Graham, Maeve Larkin, Javier Mazan Vocal Fold Actors
Becky Barry, Adam Bassett Prelude Film Actors
Anne Hornsby Audio-Describer
Jodie Armiger, Eliyana Evans, Alexandra Schulz Venue Managers
Claire Batt, Rabia Begum, Izzy Bolt, Georgia Bradley-Bourne, Jack Bright, Alexandra Brown, Millie Campbell, Hanaa Cara, Debbie Collins, David Edwards, Hannah Farrelly, Sarah Hingley, Duncan Jones, Grace Mainon, Jade Mannion, Jasmine Oates, Sonal Parmar, Duncan Riches, Abbie Scott, Fiona Stephens, Sam Stroker, Chris Thomas, Kathryn Watson Front of House
Patrick Thomas Production Runner
Helen Goodman Associate Producer
With
Acorn Event Structures, BDP, Derivative TouchDesigner, DBN, DNG, Eautech Inc, Exhibition & Event Carpeting, Generique Design, Girard-Hébert Inc, J&C Joels, Kestrel Cam, MBT Building Services, Sound Moves, Stage Sound Services, Trafford Signs, TUBE, Worldstage Event Services
Harriet Hall, Jana Kennedy, Jemma Tanswell for Reform Radio Workshop Leaders
Ray Chan for Tripledot Filmmaker
Participating schools: Butterstile Primary School, Bury; Cale Green Primary School, Stockport; Castle Hill St Philip's CE Primary School, Wigan; Cedar Mount Academy, Manchester; Crab Lane Community Primary School, Manchester; The Ferns Primary Academy, Bolton; The Friars Primary School, Salford; Gorse Hill Primary School, Trafford; Medlock Valley Primary School, Oldham; Milton St John's CE Primary School, Tameside; Whittaker Moss Primary School, Rochdale
Sally McDonald Director
Rachel Knight Head of Exhibitions & Gallery Projects
Jane Brown Senior Exhibitions Manager
Nichola Jacques Exhibitions Coordinator
Dr Steven Leech Learning & Participation Manager
Jennifer Mutch Contemporary Science Programme Producer
Adam Flint Learning Content & Events Developer
Maxwell Hamilton SMG Academy Programme Lead
Stephen Hoyle Gallery Maintenance Manager
Deborah Kell Exhibitions Production Coordinator
Mike Sharkey Operations Manager
Rachel Rimmer Conservation Manager
Drew Hemment Founder & Board Member
Irini Papadimitriou Artistic Director
Claire Tymon Senior Creative Producer
Michelle Collier Digital Content Producer
Vicky Clarke Producer
Pierre Trahan Director
Alain Thibault Artistic Director
Emil J Kang Executive & Artistic Director
Amy Russell Director of Programming
Conroy Badger, Shirley Barnea, Malcolm Bechard, Mathieu Bergeron, Sergio Clavijo, Sebastien Dallaire, Ben Duffield, Erin Fortier, Pierre Fournier, Christopher Fusaro, Émile Girard, Pierre Girard, Markus Heckmann, Claudia Heinisch, Greg Hermanovic, Lingdong Huang, Terry Jackson, Natalie Kane, Callum Kirkwood, Andrew Kilpatrick, Jamie Lloyd, Daniel Lopatin, Jakob Lorenz, Julieta Lozano-Ramsay, Roy J Macdonald, Leo Maraviglia, Kyle McDonald, Frederic Monast, Stephanie Owens, Marty Postma, Tom Rowlands, Vikas Shah, Hae Jun Shin, Glenn Silver, Orion Szydel, Sarah Unwin, Cristobal Urbina, Elliot Woods
Tom Higham & Andy Stratford, Andy Nutter (Acorn), Gavin Elliott & Jonathan Pye (BDP), David Cohen (Geodis), Irene Langford (The Granada Foundation), Manchester University NHS Foundation Trust, Paul Tiley (Pentax), Bryan Hague (Siemens), Dr Yakubu Karagama & Anne-Marie Nugnes (University of Manchester), David Cahill-Roots (Wellcome)
Atmospheric Memory launched on 5 July 2019 with a reception hosted by The High Commission of Canada in the United Kingdom and the Québec Government Office in London.  Atmospheric Memory was open to the public daily from 6  – 21 July 2019.