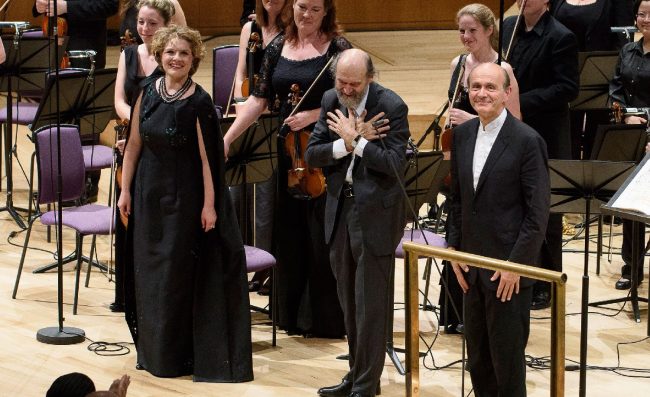 Arvo Pärt
Inspired by Arvo Pärt's collaboration with painter Gerhard Richter at the Whitworth, one of the most acclaimed events in the Festival's history, MIF15 presented this sold-out celebration of the life and music of this great contemporary composer. Marshalled superbly by Gábor Takács-Nagy, Manchester Camerata were joined at The Bridgewater Hall by Estonian choir Vox Clamantis and soprano Polina Pasztircsák in a programme that ranged from Como cierva sedienta, an expansive motet, to the fragile shivers of Fratres, perhaps Pärt's best-known and best-loved work. The standing ovation that followed the composer's appearance on stage at the end of this unforgettable concert continued for more than five minutes.
'Manchester Camerata proved to be the ideal ensemble for this type of music' The Guardian
'There were moments where time almost stopped' Manchester Confidential
---
Produced by Manchester International Festival.