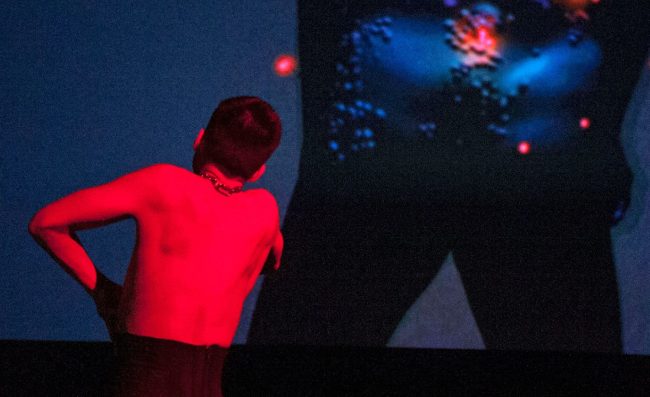 Arca & Jesse Kanda
It's safe to say that Hallé St Peter's, a former church that's now used chiefly as a rehearsal space by the Hallé orchestra, hadn't ever witnessed anything quite like the set delivered by Alejandro Ghersi, a 24-year-old Venezuelan musician better known as Arca, and Jesse Kanda, a visual artist and Ghersi's regular collaborator. Marrying Arca's skittering beats and atmospheric soundscapes with Kanda's astonishing visuals, the pair thrilled a packed house with one of the most exhilarating shows at MIF15. The following night, Arca played a surprise set at Castlefield Arena in support of Björk.
'It's refreshing to be confronted by something that asks so many questions – about sexuality, beauty, music and performance' The Guardian
'An audio-visual journey through the surreal, hyperreal, bodily and sublime' i-D
---
Produced by Manchester International Festival.