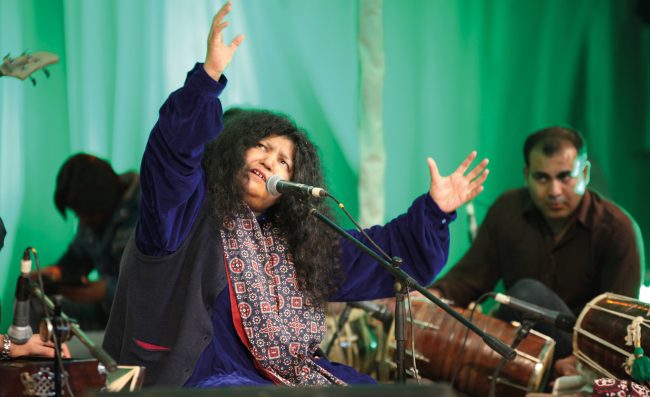 Abida Parveen
with Nahid Siddiqui
Fri 5 July, 2019
An exclusive collaboration between the world's greatest spiritual singer and a legend of South Asian classical dance, came together for one night at MIF19.
'Music should rise from the heart and go straight to the soul,' says Abida Parveen. When this iconic Sufi singer takes to the microphone, that's exactly the journey it takes – as anyone who witnessed her transcendent show at MIF13 will remember.
For this rare UK date, Parveen was joined by dazzling kathak dancer Nahid Siddiqui for a one-off performance together. An inspirational evening of sacred music and dance, a message of peace, love and harmony from two of the greatest devotional artists alive today.
Curated by Rafi Peer
Produced by Manchester International Festival. In association with The Lowry.
Image courtesy of the artist
Images Credit: Priti Shikotra