KUSAMA X FASHION – A CREATIVE PROJECT FOR SCHOOLS
Apply now: Create wearable art inspired by Yayoi Kusama and join us at Festival Square for a catwalk to show off your creations.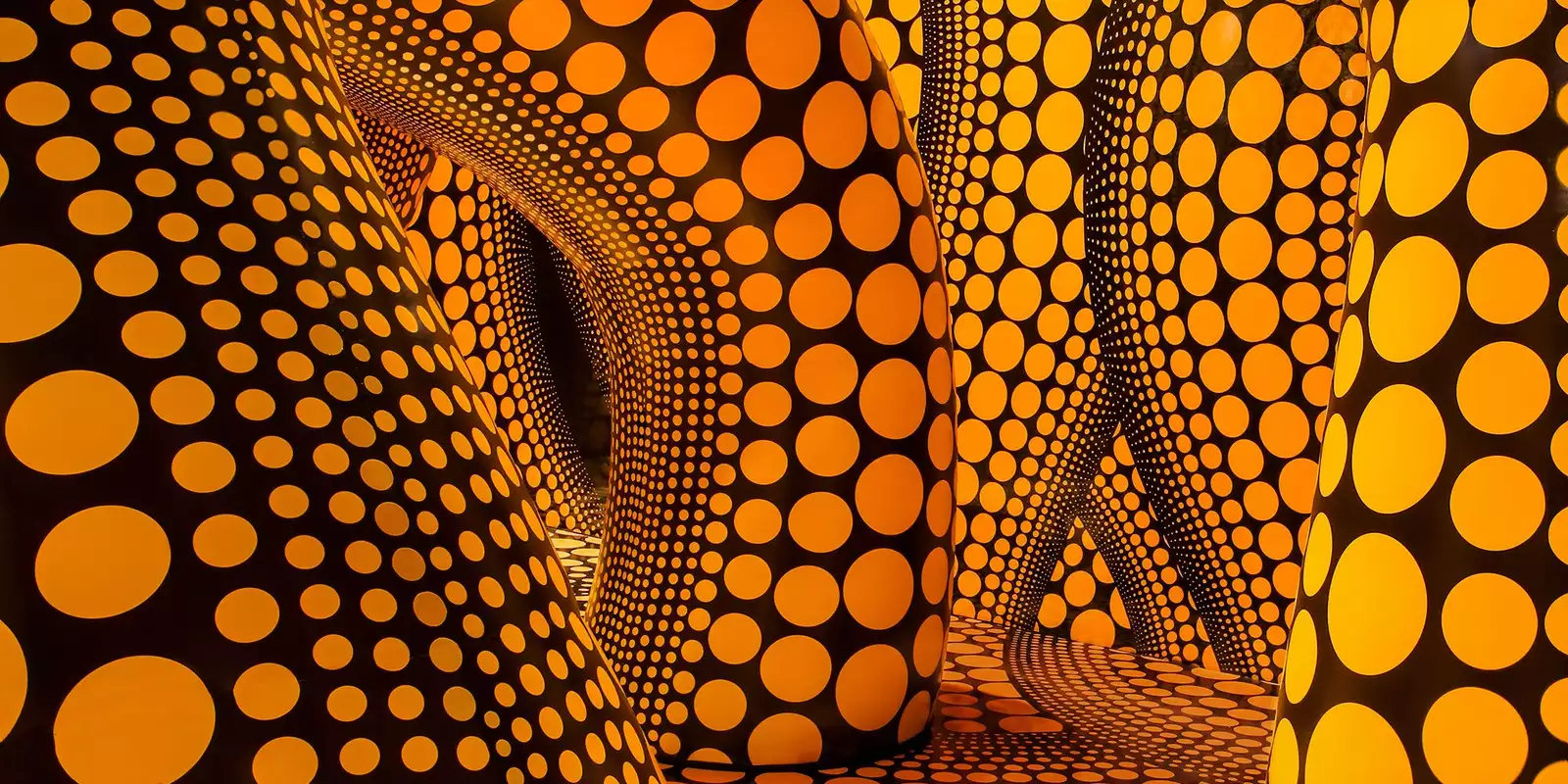 Fashion meets art
Yayoi Kusama's bringing her largest-ever immersive environment to Manchester. Conceived especially for the soaring spaces of Factory International, Yayoi Kusama - You, Me and the Balloons celebrates three decades of the pioneering Japanese artist's inflatable artworks, which are brought together for the first time in this major exhibition.
Ever since Kusama was a young artist in Japan, she hand-made her own clothes so that she looked just like the art she was making and used fashion as a form of self-expression. Right from the beginning, she wanted to make herself part of the art.

In collaboration with three secondary schools from Manchester and Salford, this project celebrates young people's individuality and uncovers their uniqueness through creativity. It culminates in a fashion show at Festival Square as a part of MIF23.
This project is FREE to take part in and takes place in the Summer 2023 term.
How to apply
If this project sounds like something your school would be interested in, please complete our simple online application form.
Priority will be given to schools who'll benefit most from the project, including those with higher percentages of students eligible for Free School Meals and Pupil Premium.
Wednesday 8 March - applications open
Friday 31 March, 12pm - applications close
Schools will be notified in due course
If you have any questions, please get in touch with our Creative Engagement Team at creativeengagement@factoryinternational.org
HOW DOES THE PROJECT WORK?
Over the course of 3-4 whole day workshops, (up-to) 25 participating students at each school will work with a team of fashion experts to create wearable art, develop confidence, and learn the skills needed to perform in a fashion show.
Sessions take place in school during the summer term of 2023 and have been designed for KS3 but can be adapted for KS4.
Young people on the programme will be some of the first to visit the You, Me and the Balloons exhibition at our brand-new arts and culture space in the heart of Manchester.
The fashion show will be part of MIF23's Festival Square programme in July 2023.
Key Dates
The project will be delivered across 3-4 days at each school, dates will be decided with each school – May and June 2023.
Trip to the You, Me and the Balloons exhibition – Wednesday 5 July, 9.30-1pm (approx.)
Kusama Fashion show – Saturday 15 July 2023
Frequently asked questions
A FREE Creative Learning project
Opportunity for young people to showcase their creations & be celebrated
A free trip to visit the You, Me and the Balloons exhibition
A dedicated Creative Learning Manager to oversee the programme and be a point of contact
A team of skilled facilitators with experience working with young people of varying needs
Provide dedicated member/s of staff for the Creative Learning Manager to contact prior to and throughout the course of the project
Provide a dedicated member of teaching staff to be present during all workshops
Provide a dedicated team of staff to accompany students on visits to Factory International
Organise and cover the cost of travel to Factory International for the fashion show and exhibition trip (2 dates)
Provide access to the selected students throughout the course of the project
Provide a dedicated and appropriate space for workshops to take place
Contribute to and complete Factory International's monitoring and evaluation processes, including access to student monitoring data
Support Factory International in gathering appropriate consent for student participation in the programme from parents and carers