The Black British Pilgrimage
From Ayia Napa in the early noughties to Detty December today, Factory+ Editor in Residence Kemi Alemoru traces the right of passage that is the Black British pilgrimage – the music, culture and scenes away from home that have become stuff of legend.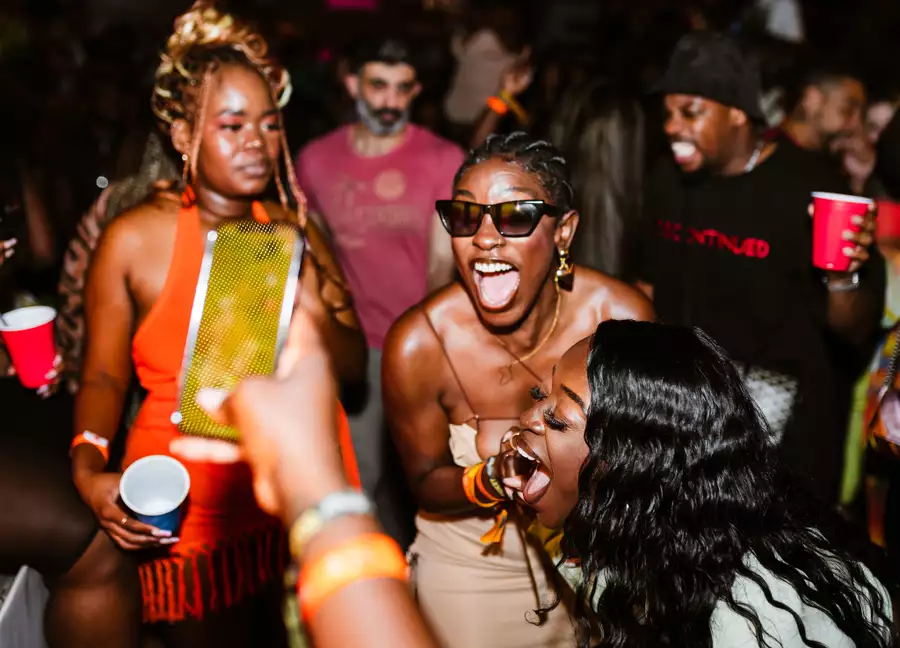 Views expressed are that of the writer.
In the early-noughties while I was consigned to unreliable British Summers anchored by the fact I couldn't travel alone (due to being a child), it seemed like my older sister Moren was always either preparing to go to Ayia Napa, in Ayia Napa, or back and talking about how great Ayia Napa was. Of course, l sang "ayia napa, ayia napa, ayia napa" at school discos when 'Do You Really Like It' by DJ Pied Piper was played, but it was another world to me.
The stories were wild. Moren fell off a moped and was extorted for the repair money. Mum screamed when she found out she had been held in a Cypriot jail cell. Moren spoke of parties in the sun, dancing to new genres, and meeting maverick characters – in particular I remember her talking about a group that called themselves BBK. "One year, Skepta was in jail the whole time I was on the holiday and then he got out on the last night and performed at Abyss club and I was swinging from the railings," she adds. She introduced me to high bpm tracks with MC ad-libs via a baptism of fire by blaring the tunes around the house. "Back then I wore punky fish, velour skirts, netted tutus, three quarter lengths, fishnet tops – that was a sick look," she says excitedly. Now 37, she explains how the scene coalesced with cheap 18-30 holiday packages from the likes of Thomas Cook, became a young British hotspot, then spread love for Black artists in burgeoning genres like grime, funky house, bassline and UK garage. Archive footage via party promoters from the time shows mostly Black crowds jumping and "skanking" to songs like 'Are you gonna bang doe' by Funky Dee, and 'Blackberry hype' by Maxwell D which makes references to pay as you go, Myspace and shouts out the "Bebo crew". "Napa was gimmicky, so whatever was big in England was played constantly out there," she adds. 
Each year there were more anthems, more dance crazes, and new artists going out to promote themselves, including those who had made a name for themselves on the Afro Caribbean Society circuits on university campuses back home. For young Black Brits coming of age in the noughties, it was a cultural reset.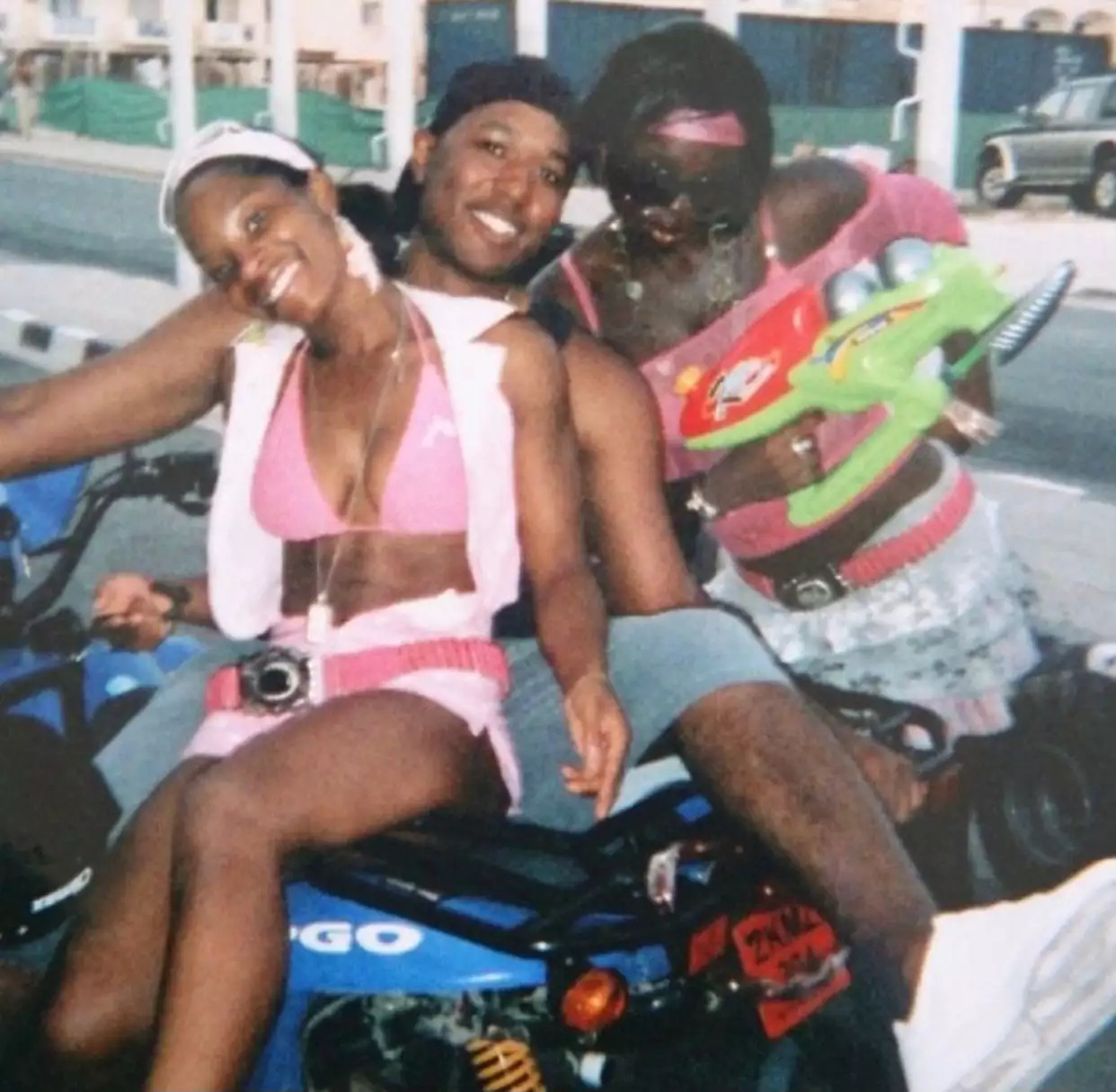 When you think of the word pilgrimage your mind is drawn to the classical definition. A physical journey undertaken for personal growth, indulging rituals, bathing in stoicism on a religious trip to Lourdes, perhaps a stint meditating in a monastery. But going on an adventure, en masse as part of a tribe counts too. An away game to support your football team, descending inexplicably on Sunderland as part of the Beyhive to see Beyoncé perform, electronic music fiends making Ibiza a partying mecca – they're all modern pilgrimages. A search to be a part of a moment and a crowd who've found an amazing scene away from home together.
While Aiya Napa holds cultural relevance for my sister's generation, currently new Black scenes are finding other standout calendar moments and destinations abroad. Moren's journey is not dissimilar to that of 24-year-old Faridah who has little cultural memory of club trends of yesteryear. Last summer when she boarded the Eurostar with her friends she quickly came to the conclusion a lot of the passengers were headed to the same destination. While that might sound like an obvious point – most people on board would have been going to Paris – she was spotting with specificity those who she felt she would bump into again on the dancefloors later. "We were pointing saying we're definitely going to see them at the party, they're definitely going to Recess Paris," she laughs. Though she says she had previously concluded that Paris is a "pretty boring city", the international iteration of one of London's biggest Black club nights was a way for her friends who had never visited to have an action-packed day full of laughter, "'bonjours' and 'hello mates' in the same conversations", great music and watching people dance "like crazy".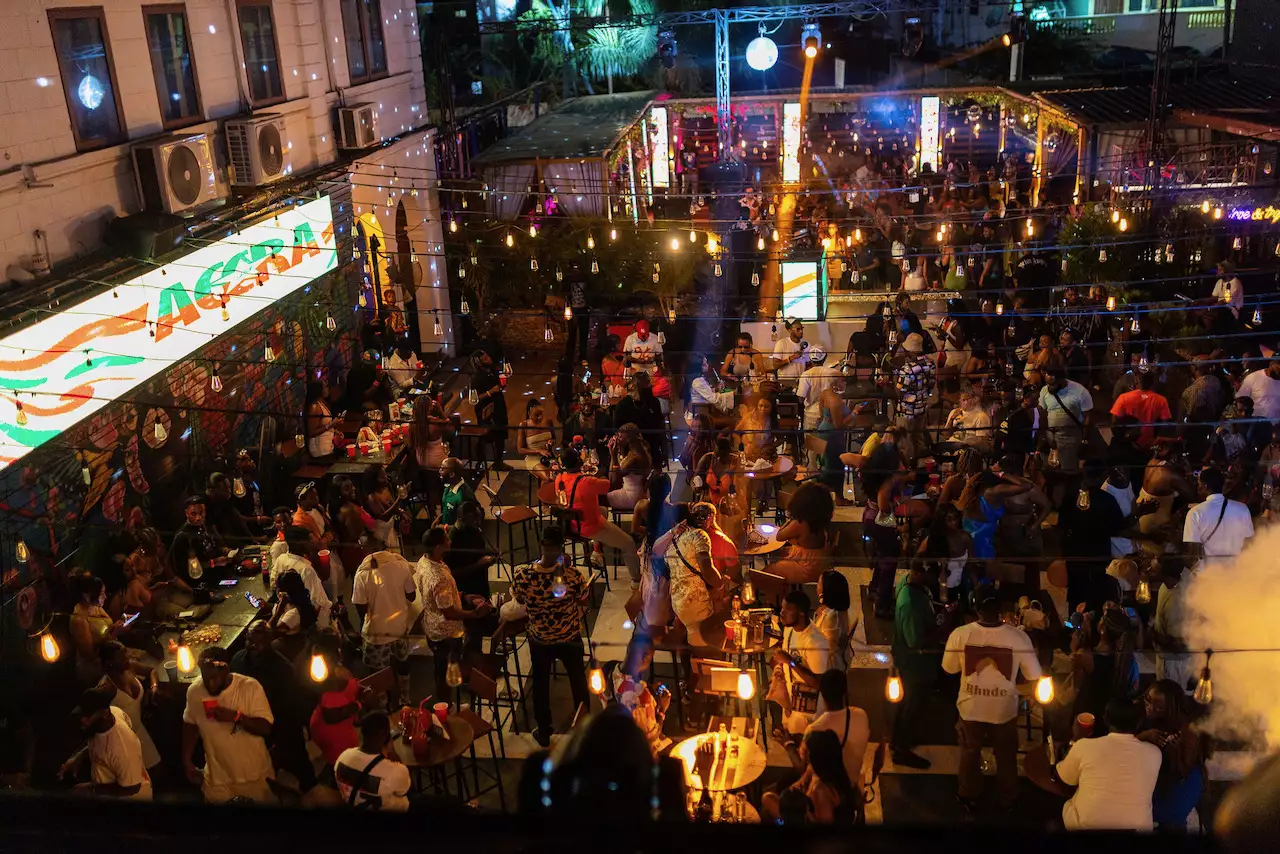 "I have been to many Recess nights before. I should have a members card! We bought this ticket because we wanted to explore a new place with a bunch of Black people and listen to the music we love," Faridah explains. Jojo Sonubi who organises the night has also shepherded crowds to New York, Ibiza, and Dreamland in Margate. "It's the best of both worlds as its something comfortable but also an adventure." It also offers a chance for cultural exchange between the diaspora. Sandra who also performs under the stage name DJ Mcthickum's best friend of 10 years booked her a flight, hotel and ticket as a birthday surprise. "When boys were talking to us that we didn't like we would just pretend to speak French," she says. "When they played Giggs 'Talking the Hardest' we were all so gassed and backing our arses up and the French people just didn't get it. But then later they would have their own tunes that we didn't know."
The scene is in rude health at the moment. Hip hop and rap currently have their highest ever annual share of album consumption in the UK music industry. Afrobeats streams continue to climb and currently Rema is in number 5 on the UK charts with 'Calm Down'. Amapiano is making waves on the club circuit and Apple Music reported a 500% overall streaming increase for African DJ mixes between August 2021 and August 2022. These growing sounds are finding their home on dancefloors of nights like Dankie Sounds, Days Like This brunches (DLT), Recess, and more and it's the minds behind these nights who are setting their sights on international expansion with their loyal audiences.
Fast forward to summer 2023 and revellers are descending on a mediterranean archipelago for DLT Malta, curated by the team behind the popular London events. It's one of the growing number of events organised by figures from Black nightlife, which managed to book international headliners like Afrobeats stars Wizkid and Rema, and electronic musician KAYTRANADA. Speaking to Michael Amusan, who organises the events, he said the group had noticed an appetite for parties abroad, especially after being locked down and trapped inside during the pandemic. This yearning for freedom and adventure led them to think about Malta as a home for a new festival. "It has great venues, and it's welcoming to tourism, especially Black tourism, so it felt like the perfect fit. It's easy enough to get to from the UK and Europe and the island is small enough to get around with so many hotels to choose from," he explains. They have put on events in Lagos, Toronto, and Mykonos.
As well as satiating the great British love of holidaying, there's also the difference in the bureaucratic hoops organisers must jump through. At the time of the Ayia Napa era, UK clubs would use legislation like Form 696, weaponise dress codes, and ban Black genres from the space making it harder for promoters to throw parties. Even though my sister notes it was "a predominantly white place" Aiya Napa held specific cultural significance because of how Black DJs, MCs and singers could dominate a number of clubs in the area. Currently London is plagued by stringent licensing, hostility towards nightlife and skyrocketing costs which could be spurring people to look further afield to put on events.
But how does everyone find these destinations? For the MTV Base generation, the music channel broadcasted the parties in the sun playing. In lieu of TV and radio promotion cementing trends, social media is playing a huge part in broadcasting hype for these new events. When news of Afronation, an afrobeats festival, first started spreading there were fears that the Portugal-based getaway sounded too good to be true and could be a Fyre Festival-style disaster but the discussion attracted curious thrill seekers. "I made some friends over social media and we created a group chat, someone suggested a holiday together and Afronation 2019 was the perfect event because it was mainly for people like us with artists we all listened to," Daniel Oluwatobi tells me. "It was like you were partying with the largest group of friends possible. You could see someone you've never met before and you'd just start dancing. Honestly it's hard to truly put into words but it felt euphoric."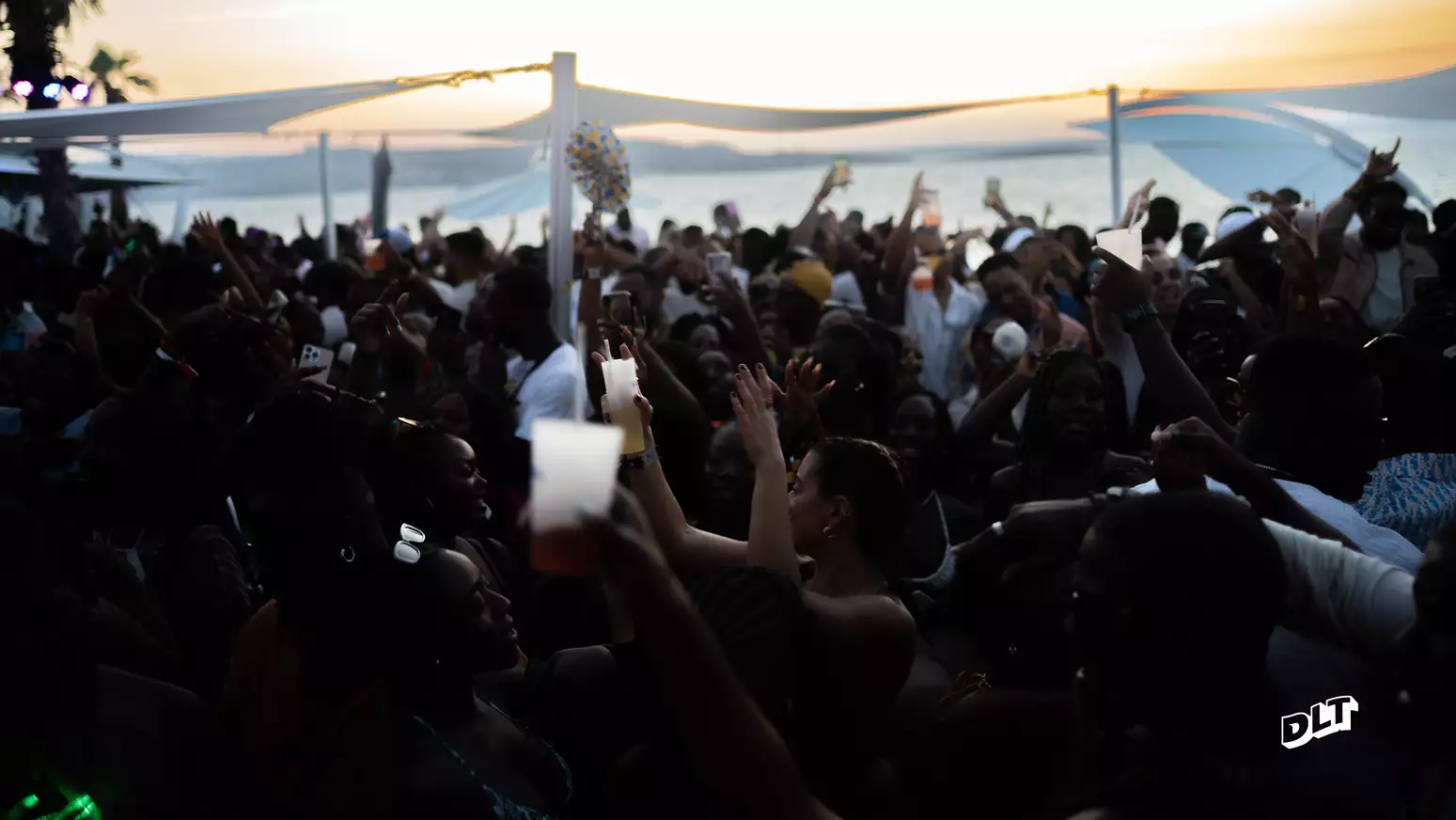 His followers even campaigned for him to be hired as an official event photographer which led to him capturing Burna Boy's performance which is a personal career highlight and showed him "the power of community". Afterwards attendees likened the event to "a movie" with sex and relationships writer Oloni publishing a thread of anonymous "sexcapades" from the festival.
Daniel says it's a contrast to the sometimes difficult struggle of trying to find a scene where you fit in abroad. "It's almost impossible [to find good Black nightlife] if it's not a city like Dam or Prague. It's a risk as well because you are unfortunately likely to be treated a certain way because you're Black," he adds.
When speaking to attendees of recent Black British pilgrimages there appears to be an absence of legal issues. Ayia Napa entered lore around 2002 when Dizzee Rascal was stabbed and blamed Wiley for it. So Solid's Megaman was also banned from the area. Because Black people were a subculture within a larger scene they were also hypervisible ("loads of Black boys were mistaken for him and arrested or bothered by the police," Moren remembers). 
British promoters aren't just stopping at European destinations now either. Jacqueline Darkwa travelled back to Ghana in 2019 which was the 400th anniversary of the slave trade and was dubbed "the year of return" which the BBC reported attracted an extra half a million holidaymakers. She had become sociopolitically disengaged with Britain after the hostile rhetoric that has emerged after Brexit and wanted to rediscover her ancestral land, have fun and explore with her family. The British-Ghanaian recognised the brand name of nights like Afronation, which has a Ghanaian iteration, that allowed her to meet other Black Brits also looking for joy away from home, as well as locals and African Americans. It's hosted during Detty December which is the nickname for the party season in the run up to New Year's Eve in West African cities like Accra and Lagos. "It's chaos, there's a lot of noise, there's great food. I do compare it to Ibiza because it's a party experience catered to international audiences," she says. 
Above all, the trend of Black British people crossing borders together in search of collective celebration joy is a testament to our shared identity, the strength in our creative scene and demonstrates a sense of community. 
"We're absolutely in a new era of party holidays. We're finding different pockets to do something and I'm loving it," adds Sandra. "I can't wait to see where we go next."