Factory Sessions: Dirty Freud
The Manchester-based bassline outfit Dirty Freud perform their track Beam Me Up for our Factory Sessions.
Welcome to Factory Sessions – live performances from the best in the business and Manchester's next gen of artists. For our second session, we sat down with producer and DJ Danni Skerritt of Dirty Freud.
Alumni of our Factory Sounds programme – which supports musicians and music industry professionals across Greater Manchester with a £1,000 grant, industry advice and peer-to-peer support – Dirty Freud have a dirty electrodub sound. The outfit have already played headline slots at Glastonbury and Boomtown. Now they're about to take on New York.
Here, we discuss Danni's experience of the programme, community and the launch of his label No Such Thing Records.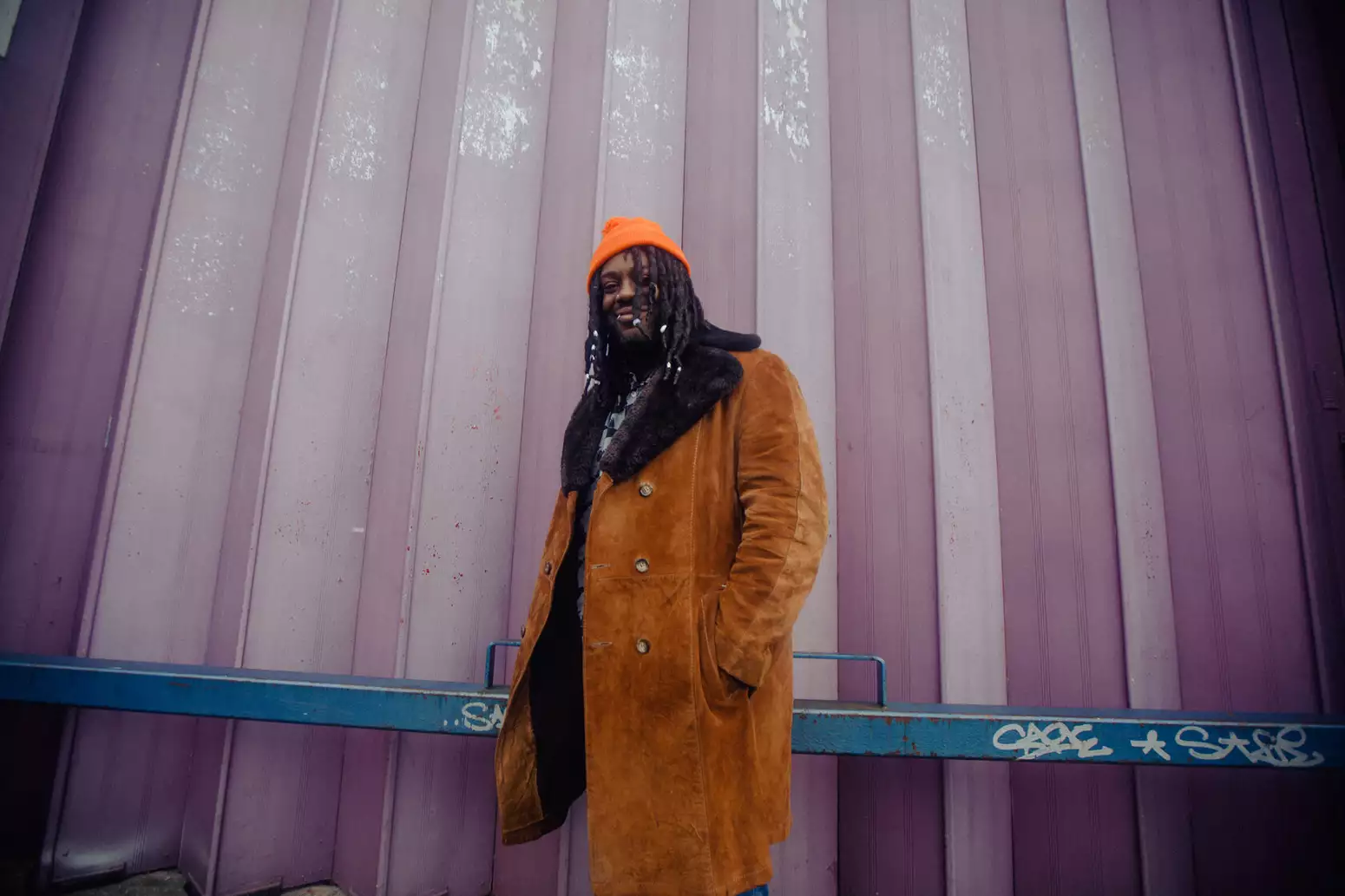 Can you introduce yourself? 
I'm Dirty Freud. Real name Danni. I was on Factory Sounds and it changed the way I work. Dirty started as just me – a DJ project. Electronic meets music from the Caribbean because that's my heritage. I like to fuse the two so there are garage influences, indie and loads of dub.
What are three things we should know about you?
My music is dope, I'm a massive fan of community and I love being up North.
What was the first music you remember listening to? 
My mum was a roadie, so I got to see darker electronic like Gary Numan and rock like Iron Maiden. My dad DJ'd in Brixton, so doing music was always on the cards. He was into dub and ska. That's why our sound is so mixed.
What three words describe your sound?
Dirty, live, electronic.
Can you talk us through your creative process? 
I don't want to be one of those people who says, 'I'm inspired by everything' but, most times, it's just me walking around. I'll hear something in my head and record it. I've got that many audio notes on my phone. I'll go 'that one's west, that one's a bit wack, that one's alright'. Then we go from there.
Who do you go to for brutal honesty about your work? 
I've got two kids so when they say, 'I'm not feeling it dad', I gotta accept that.
Is there an a particular artist that made you want to be a musician?
Definitely Skin from Skunk Anansie and Mr Scruff. I'd say the top one is Jon More from Ninja Tune and Coldcut. He took me under his wing. That brings us to Nigel House from Rough Trade – one of the main reasons we're going to New York.
What are the best things about the music industry in 2023? 
We've made a nice community and there's a lot more diversity music-wise. You don't have to be one sound; you can be a bunch of sounds. Then the whole openness about mental health. It's scary getting up on stage and especially just before you've got a release. You need a place to chat about those experiences of putting things out there and baring your soul. It's become more acceptable to talk about that.
What would you change about the music industry? 
A lot of people get taken advantage of with deals. Also helping musicians who actually need it. I still feel that we need to nurture grassroots. On bills, I'd love to see more diversity.
What would be your dream project? 
We're kind of doing it already. Me and Ruby Tingle are running a record label. If we had unlimited resources, we'd plunge them into marketing and do a lot more for our artists. We could take more chances. Who doesn't want to be a bit more reckless?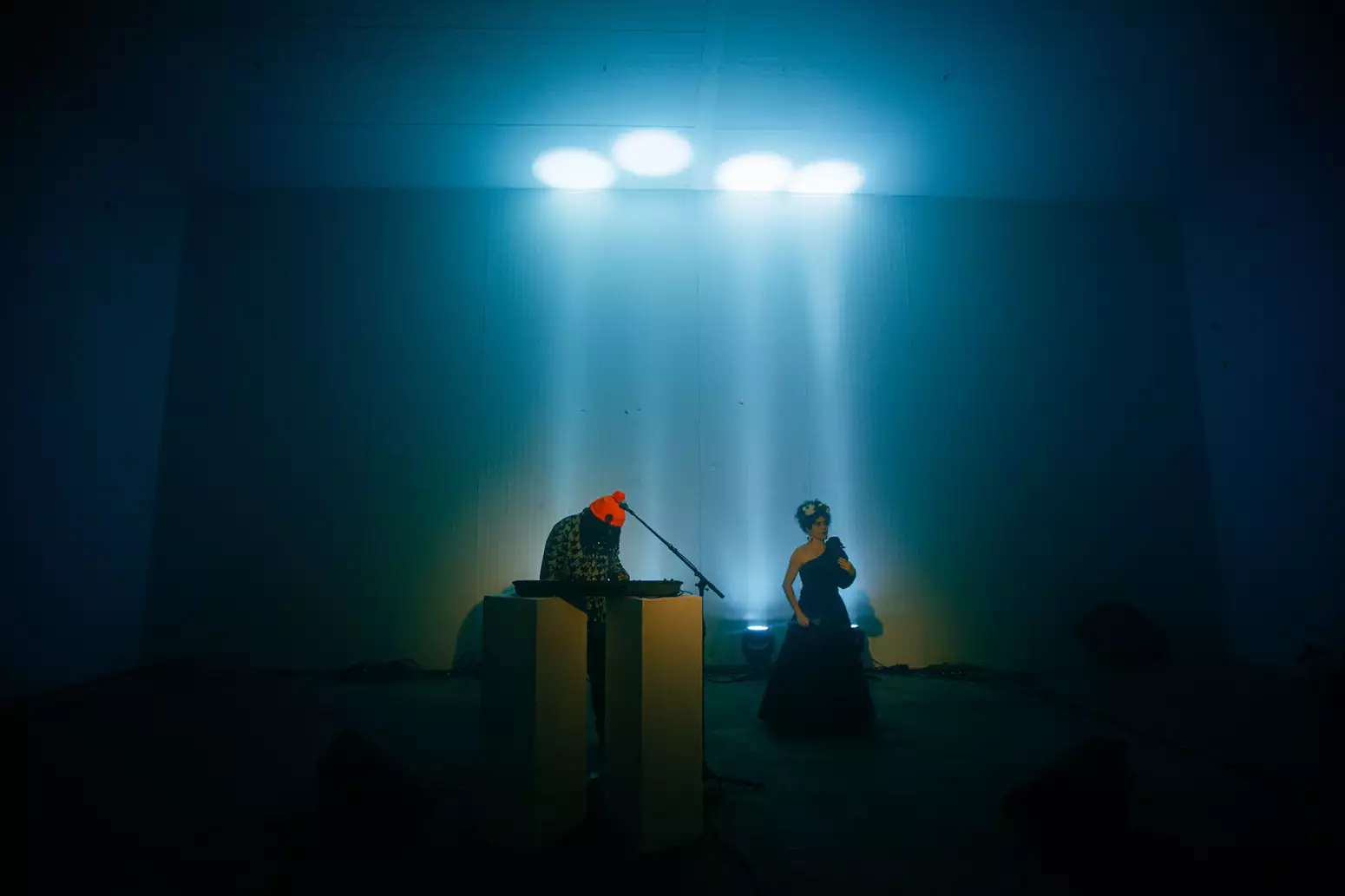 Could you tell us more about your label No Such Thing Records?
We'd been talking about putting a record label together for years. Then Covid happened and it gave us the time and space to really think about making a platform for marginalised artists. The big thing was making sure it was northern. All the artists are northern. That's where we put on events. We've done some great collabs with Warrington Museum and Soup Kitchen.
Did you face any barriers breaking into the industry?
One of the big barriers is financial. Touring is expensive. Another is being able to get in the room and make your own decisions. Also, marginalised artists. The industry hasn't been built for artists like us. I think that's something which we're overcoming.
Can you talk about your experience of Factory Sounds? 
Factory Sounds has been fantastic – not just during the whole programme but the aftercare as well. What you really want is someone to help you carry on that momentum. I've had the chance to collaborate and talk with other artists who are in the same boat. It's been great finding out you're not alone. Everyone has the same sort of anxieties and creative difficulties.
What are you up to in the next few months? 
We've having the full band go out to New York and we're playing New Colossus Festival and other dates over there.
Find out more about Dirty Freud here.