Factory Sessions: B!TEZ
The multitalented B!TEZ performs live for our very first Factory Sessions shoot.
Welcome to Factory Sessions – live performances from the best in the business and Manchester's next gen of artists. For our very first session, we caught up with poet, musician and filmmaker B!TEZ.
An alumni of our Factory Sounds programme – which supports musicians and music industry professionals across Greater Manchester with a £1,000 grant, industry advice and peer-to-peer support – B!TEZ is an artist who defies genre.
Here, she discusses her experience on the programme as well as crafting her upcoming EP Vintage Destiny. Never one to be boxed down or in, B!TEZ also chats Nina Simone, opera and the joys of Afrofuturism.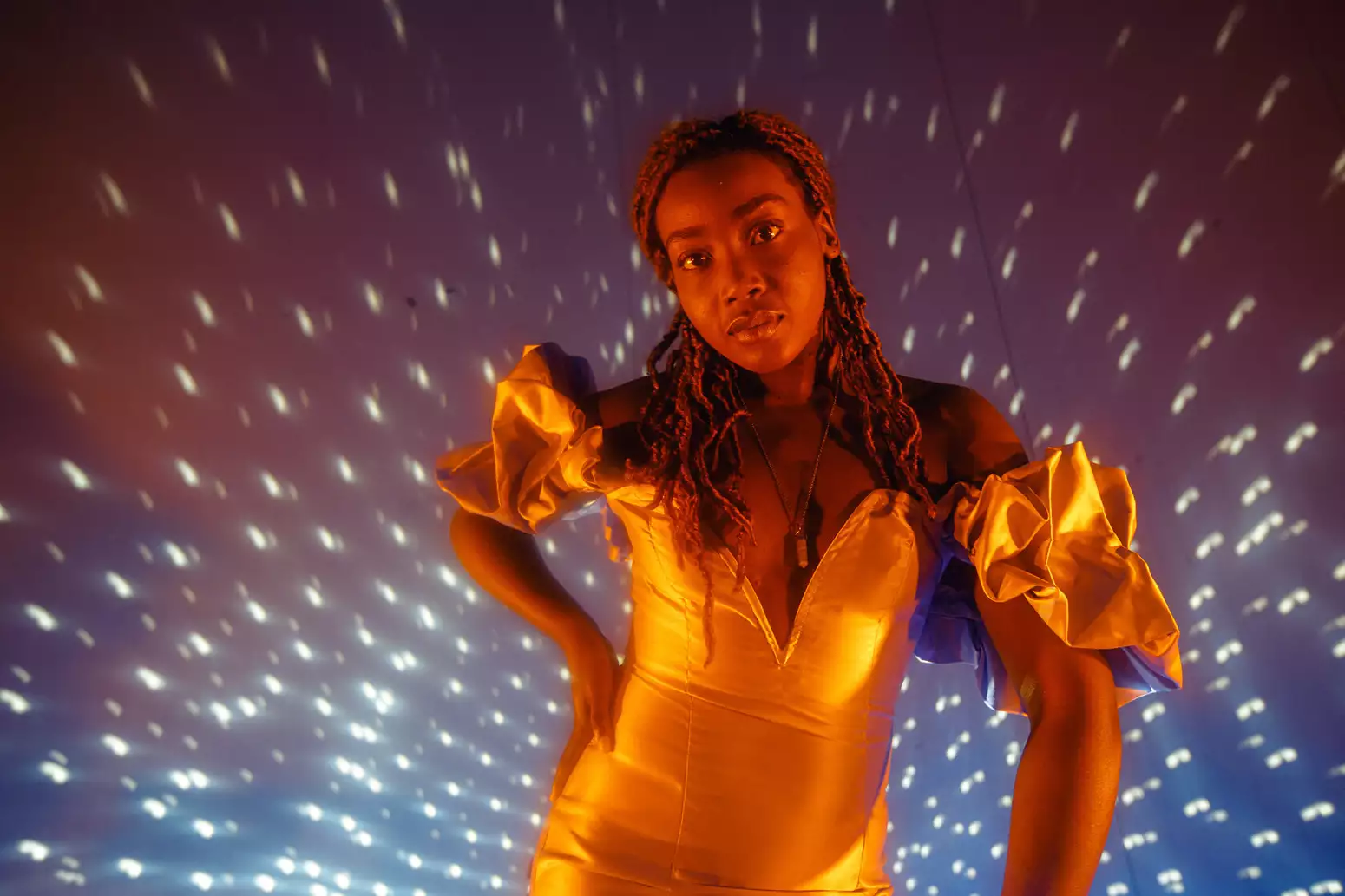 Can you introduce yourself? 
I'm B!TEZ – a musician, filmmaker, poet and creative in general. I don't like to box myself in.
What are three things we should know about you? 
I'm obsessed with psychology. I'm the type of person who gets on the bus and strangers tell me their problems. If I wasn't an artist, I would have been a therapist because I'm interested in people. The second thing is I'm only extraverted on stage. The third is that the B!TEZ you see now won't exist in five years. The process of being alive is growth.
What was the first music you remember listening to? 
Michael Jackson's disco tracks. My favourite song is probably Blame it on the Boogie. Nina Simone and FKA twigs opened my mind to the different ways you can be creative. You don't have to do one thing. Nina was an amazing pianist, who also sang in a unique way. It wasn't all about hitting the highest notes or having the smoothest sound. FKA twigs is the same. Her tone is beautiful and ethereal. The way she dances is magnetic.
What three words describe your sound? 
Dreamy, surreal and vulnerable.
Let's talk about your creative process. How does a piece take shape for you? 
My process is eclectic. I listen to music to get inspired. My producer and I will figure out the sound, then I'll isolate myself and write – like a stream of consciousness. I'm a poet so I'm focused on how dynamic my lyrics sound. From there, I'll craft the structure.
When did you start writing poetry? 
I started when I was nine. I have sickle cell anaemia, so I wanted an outlet to explore my feelings and the pain I was going through. That inspired me to write about existential topics, love and belonging.
Could you talk about any barriers you faced breaking into the industry? 
There are lots of barriers for women musicians and an extra layer if you're a Black woman. When society wants a specific look, aesthetic and sound, and you're not part of that, it can really slow down your career. My aim is to be different. Exploring my creativity and collaborating with amazing artists has pushed me forward.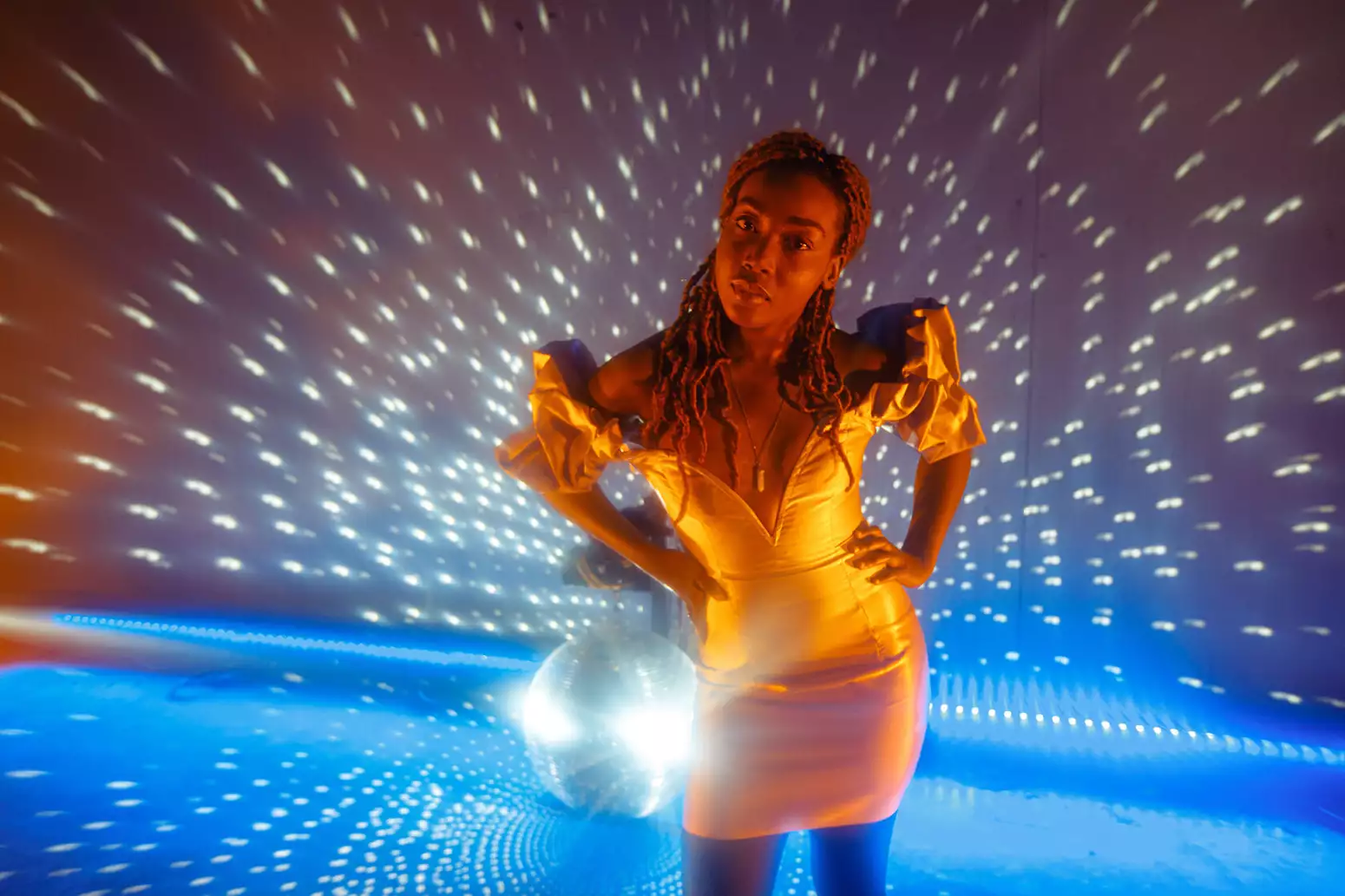 Imagine you've got no barriers, unlimited time and resources. What would you dream project be? 
I love genre bending, so I would collaborate with opera singers and classical musicians to create a piece that integrates Afrobeat and bossa nova. I don't believe anything is too high or low brow. It would be a massive show with lights, operatic music, poetry and film.
Can you talk about how you got involved with Factory Sounds?
I had the blessing of being a commissioned poet on Catch a Fire with Dele Sosimi's Afrobeat Orchestra, so I was already following Factory International's work. One of my contemporaries and friends SAF-S2E created some interesting work with the grant, so I thought, I can do this too!
What was your project at Factory Sounds? 
My project was Vintage Destiny. It explores how technology has changed the way we relate to each other, looking at self-esteem, social media and online misogyny. It's an Afrofuturistic project and the main aim was to explore different genres, globalisation and how we are all influenced by each other.
Is Afrofuturism a big influence on your work? 
Afrofuturism and Afro-surrealism. I'm interested in what the future of Blackness looks like and how our past has influenced sounds like blues and jazz. All these types of music were influenced by pain but also joy. Vintage Destiny explores joy and how it manifests through the voice and body.
What brings you the most joy? 
My love language is creativity. When I want to centre myself, I create. It's when I feel my happiest.
What do you enjoy about working in the music industry in 2023? 
Musicians are so open to change, progression and experimentation. In this industry, you need to know people, but it creates friendships. People genuinely want you to succeed. Above all, I love how vulnerable musicians can be. There's something almost spiritual about music. People can be their most authentic selves.
What are you working on at the moment? And what's next? 
I've got some poetry projects coming up and I'm working on new music. I'm doing a lot of collaborations. I want people to know that you can't place me in a genre.
Follow B!TEZ and see more of her work here.